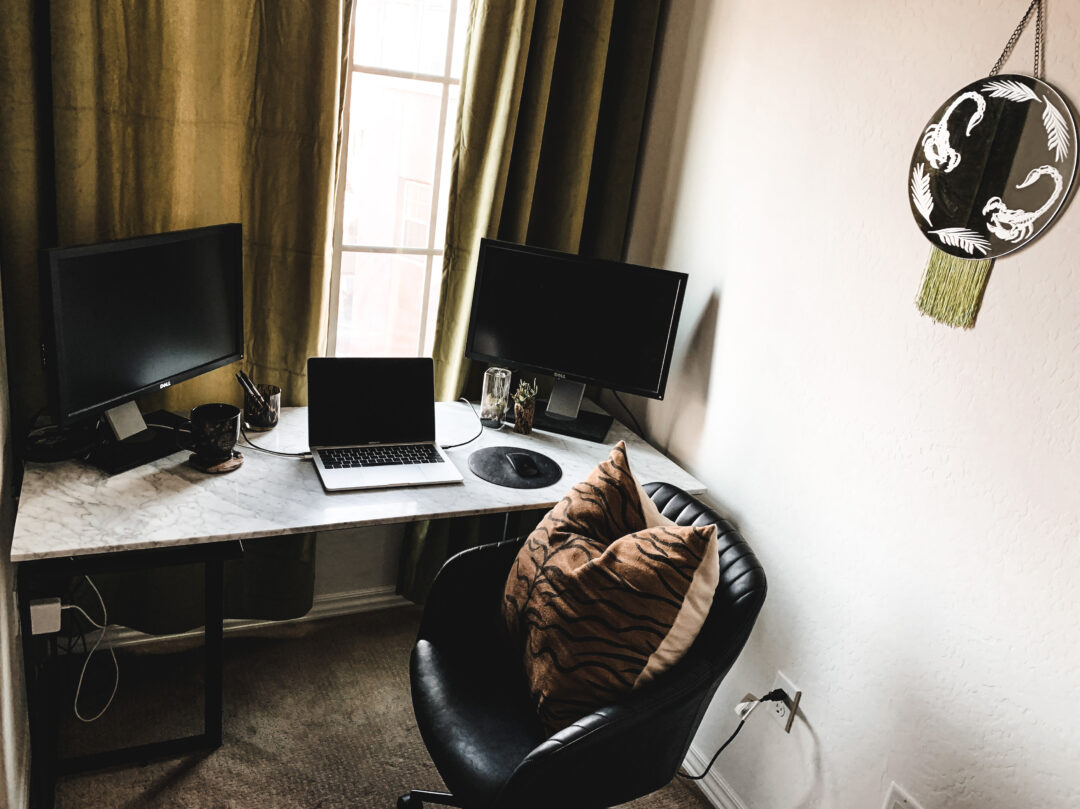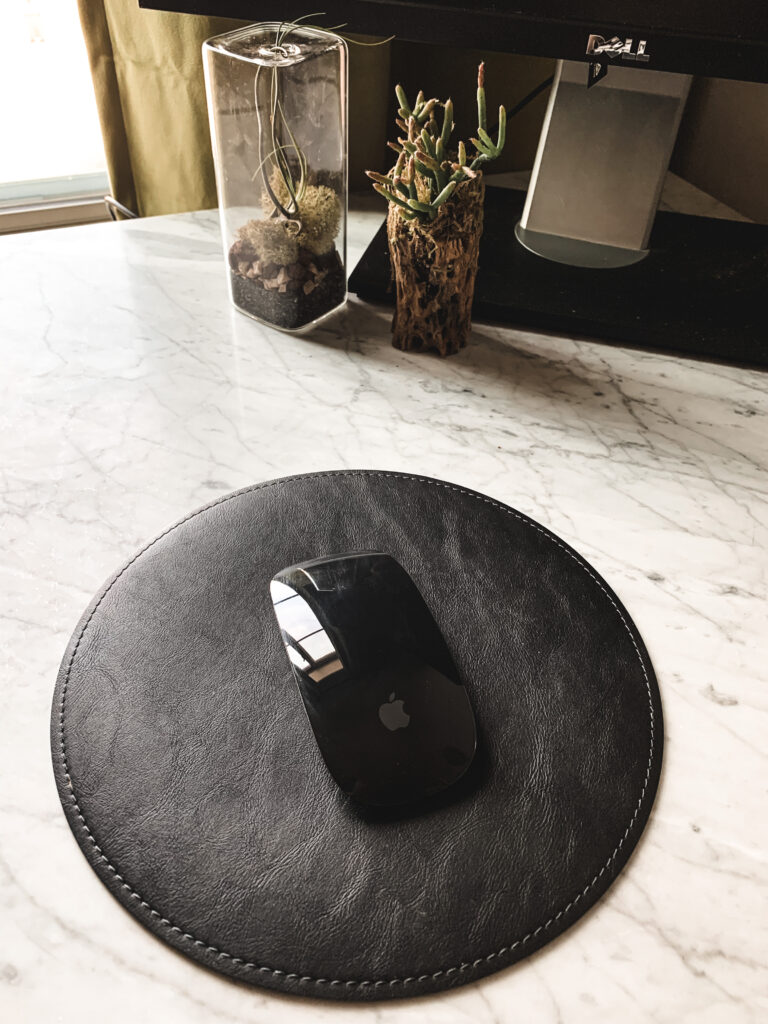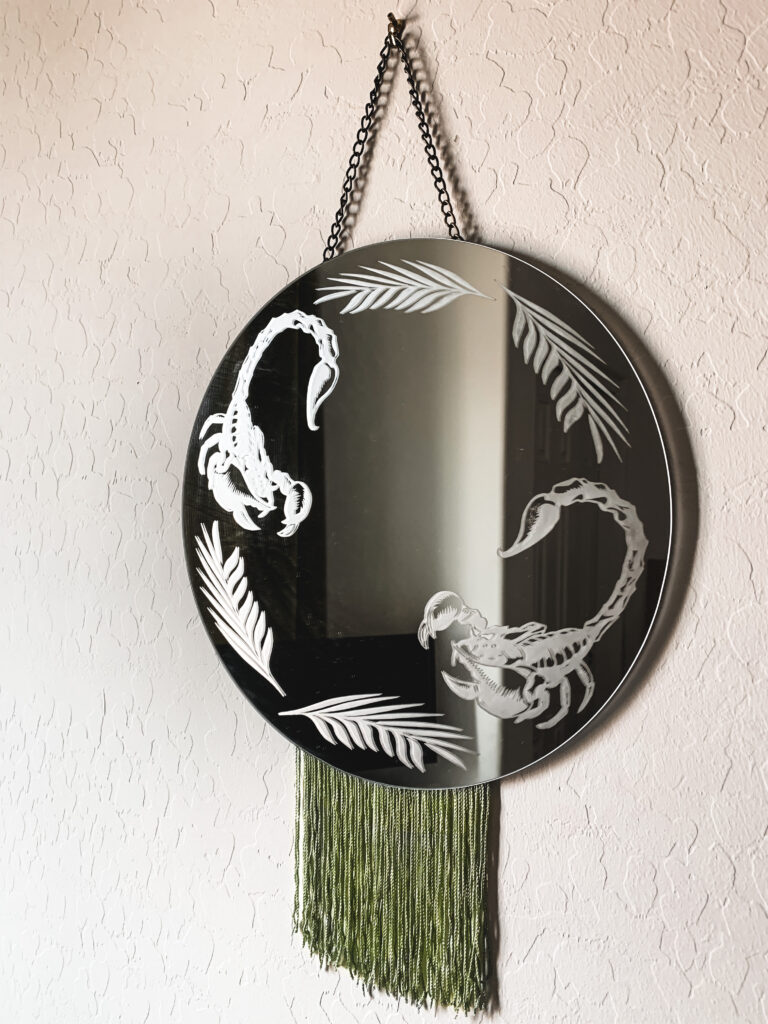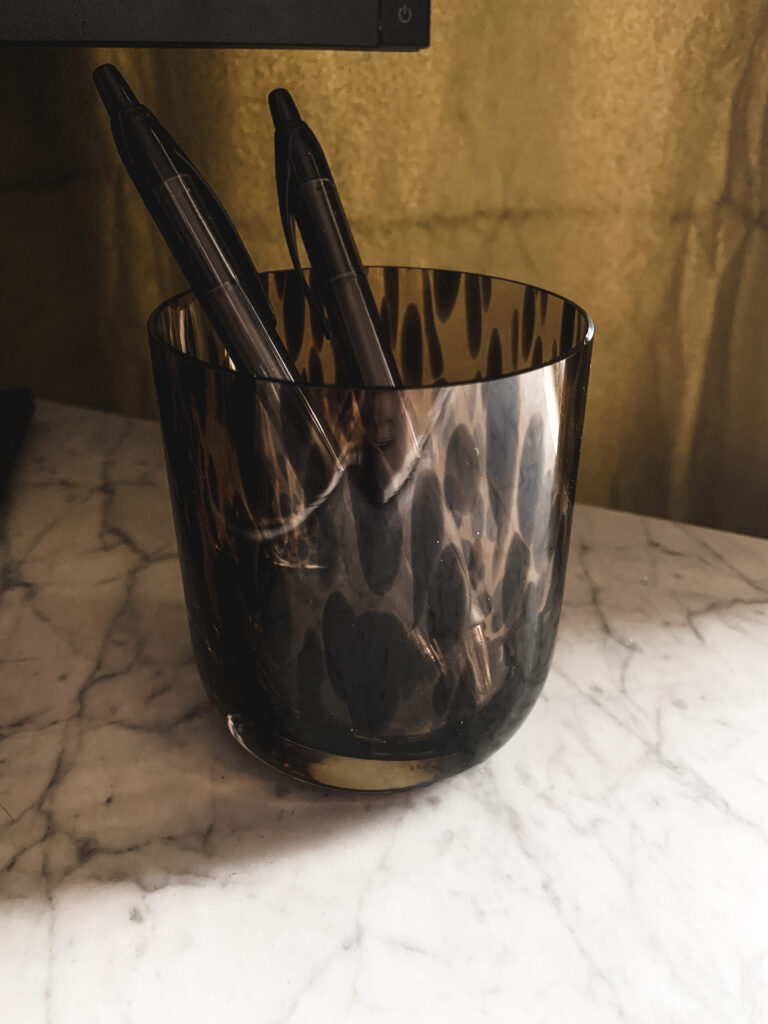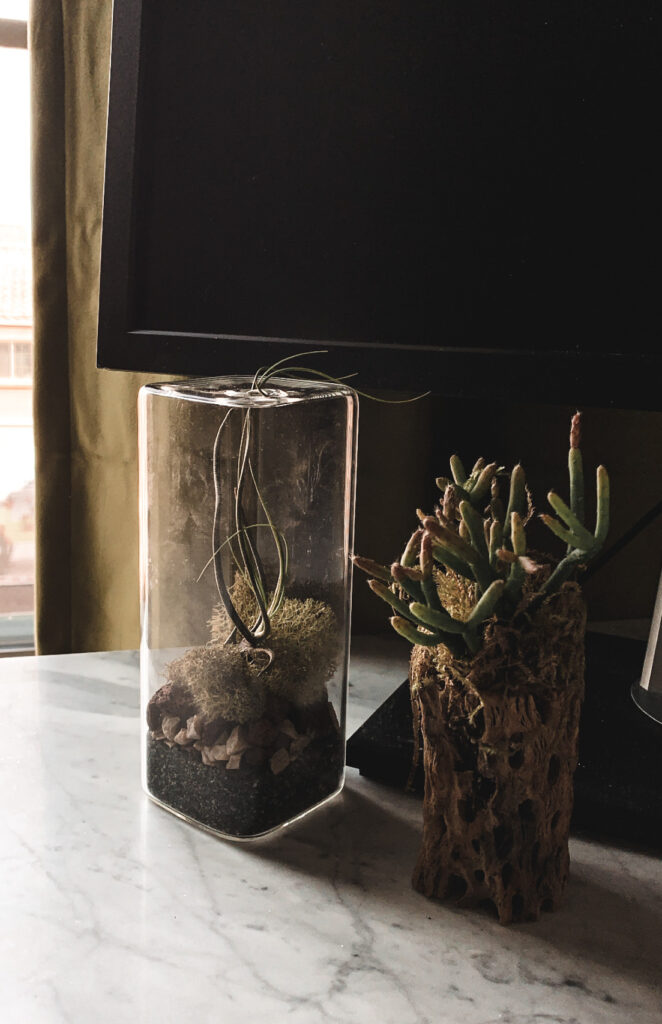 Thanks to Arizona's insane COVID-19 numbers, my temporary work-from-home situation has become a little more permanent. I was previously using a dining chair and petite vanity desk as an office space, but that setup sucked after working for 12-14 hours a day.
The first thing I needed was a proper adult-sized desk. I absolutely fell in love with this marble-topped Fullerton Modular Desk. I really wish I could have marble throughout my house, but I can't afford that so I guess a desk will have to do.
Next, I needed an office chair. Due to space and budget limitations, I couldn't really get away with getting one of those giant ergonomic office chairs like I had at my office. Instead, I opted for this Flannigan Task Chair which was comfortable and had enough back support for me.
Lastly, I needed some cute decor items. I opted for luxe desk accessories like a faux leather round mousepad, a Franklin Double Old-Fashioned Glass that I use as a pen holder, and a Ring Petrified Ring Coaster for my morning coffee.
I'm eventually going to convert my entire guest room into a home office/lounge with a 70s desert vibe. To give my office nook more of that feel, I hung up some green velvet curtains and snagged a Classic Aerium and Oasis in the Desert from Pistils Nursery. I also hung up my Bite It Scorpion Mirror from White Hot Fire Mirrors. If you're ever looking for a hand-etched mirror to give your room more of a 70s biker edge, this is your place.