With the stress of everything going on in the world right now, more alcohol than usual, and a comfort food diet, my skin is not doing its best. I've been eyeing the Blue Tansy Invisible Pores Resurfacing Clarity Mask from Herbivore for a while now, so I thought it would be the perfect time to test it out.
Highlights

The Review
Usually when you have oily skin, you're stuck with clay-based masks. While clay masks work wonders for my skin, it would definitely be nice to use a different type of mask every once in a while. The Blue Tansy Invisible Pores Resurfacing Clarity Mask is the first mask I've seen that's specifically made for oily and acne-prone skin that isn't a clay mask or a super intense acid.
According to the instructions that came in the box, you're supposed to use the mask by applying a thin layer, waiting 15-20 minutes, and rinsing off. For best results, they suggest using it for 3-4 days in a row and then 1-2 times a week after that.
First off, let me warn you that this mask has a strong herbal smell. It's not a bad smell, just a strong one. Even after washing it off I could still smell it on my hands for a while. If you're super sensitive to smells, I might suggest skipping this mask.
The color of the mask is a gorgeous blue-green. Apparently the color can vary from batch to batch and can even change over time. Herbivore's website states that a color change is normal and doesn't reflect the product's effectiveness. It's also a very watery gel-like consistency.
When I put the mask on, there was an instant cooling sensation. As it dried, the sensation died down. I never felt any tingling or burning. My skin also never felt tight or dry, unlike with clay masks.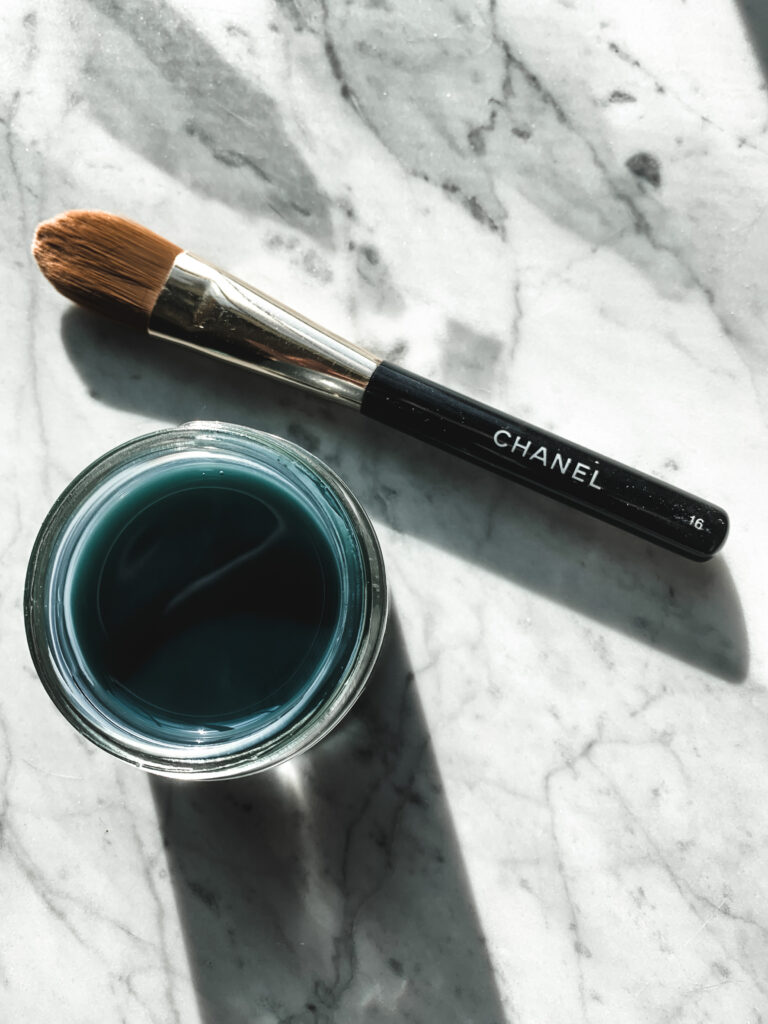 I was able to use the mask for 4 days in a row without any irritation. This is a gentle resurfacing mask, so you're not going to see your skin peeling off or anything. Overall, my skin does feel way smoother. My pores do look a little smaller, but that also may be due to the fact that the mask is helping to unclog them.
Overall, I gave this mask a 4/5 because I loved the color and texture. It was fairly effecting in shrinking my pores by unclogging them and it left my skin silky smooth. It's also a very gentle resurfacing mask, so I didn't end up with any irritation or redness. I would definitely add this mask to my regular skincare routine.