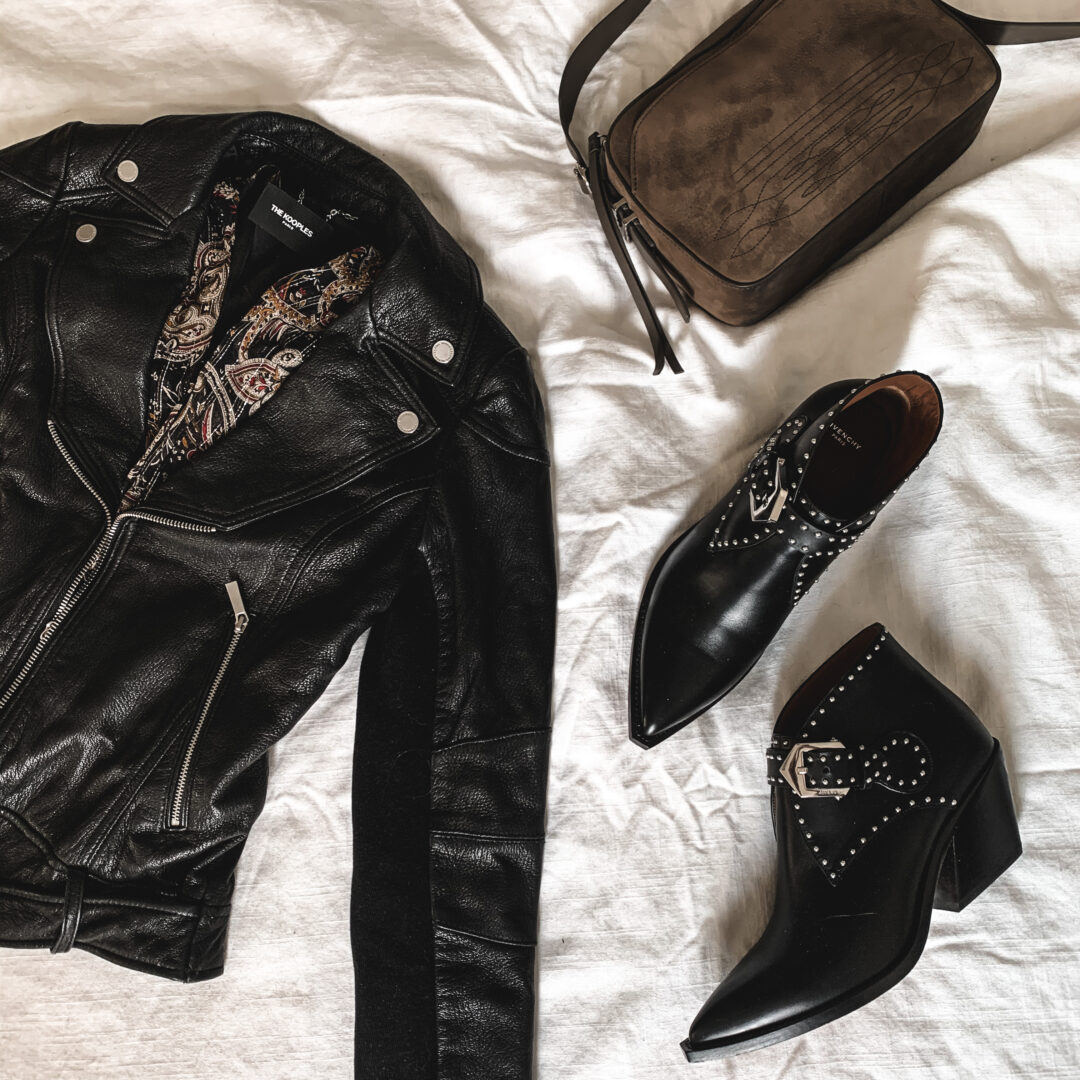 Fall is the best time for fashion. It's when all the luxe materials like leather, velvet, and wool come out. And the rest of the fashion world agrees with me (have you ever seen how thick the September issue of Vogue is?). Despite the chaos going on in the world right now, FW20 trends are still happening and I'm loving them.
I took a look at some of the upcoming trends for this fall/winter season and picked out my favorites that I will definitely be rocking this year.
Leather/Faux Leather
Leather is always on trend for the colder months, which is why a leather jacket will never go out of style. For FW20, you'll see more than just leather jackets, though.
Leather skirts, tops, and dresses are going to be must-have items this season. You'll also find leathers in a lot of colors and patters besides your standard blacks and browns. I love a good oxblood leather jacket or a snake print leather skirt.
Obviously, if you prefer not to wear leather, you can always opt to rock this trend with faux leather instead. Nanushka has some really great faux leather pieces.
70s Revival
One of my favorite FW20 trends is the 70s revival trend. Sure, the 70s have been back in style for a while, but they were replaced by the 80s during the last couple of seasons. I blame Stranger Things. I'm personally not as big of a fan of 80s fashion as 70s fashion, so I'm glad to see my favorite decade is back.
Whether you're a bohemian rock n' roller or a disco queen, all the trends of the 70s are going to be back this season. You'll want to look out for muted colors, 70s-inspired tailoring, and rich materials like suede, velvet, and corduroy. Scarves, belts, and oversized sunglasses will be killer accessories.
Statement Sleeves
I'm so happy that statement sleeves are going to be on-trend this season. I've always been a huge fan of statement sleeves. Honestly, the bolder the better when it comes to sleeves. You really can't go too wild.
For a more feminine take on statement sleeves, look for ruffles, bows, and balloon sleeves. For a more edgy take on them, look for bell sleeves, embellishments, and even distressed sleeves.
Fringe
If 70s revival is trending for this season, then obviously fringe will too. Fringe is a great way to add movement and excitement to a look. It's actually super diverse and can be used as a minimalist accent or a statement finish.
If you're nervous that fringe might be a little too wild, you can always pair it with an all-black outfit to tone everything down. Really, fringe should be the centerpiece to your look anyways since it's pretty hard for other pieces to compete with it.
Cool Collars
I've never really played with exciting collars on my shirts too much, but it looks like this season is going to be my chance. For a bold approach to this trend, you can look for tops with super dramatic and ornate collars. For a more wearable and understatement approach, you can opt for a bright or patterned collared shirt under a neutral blazer or coat.