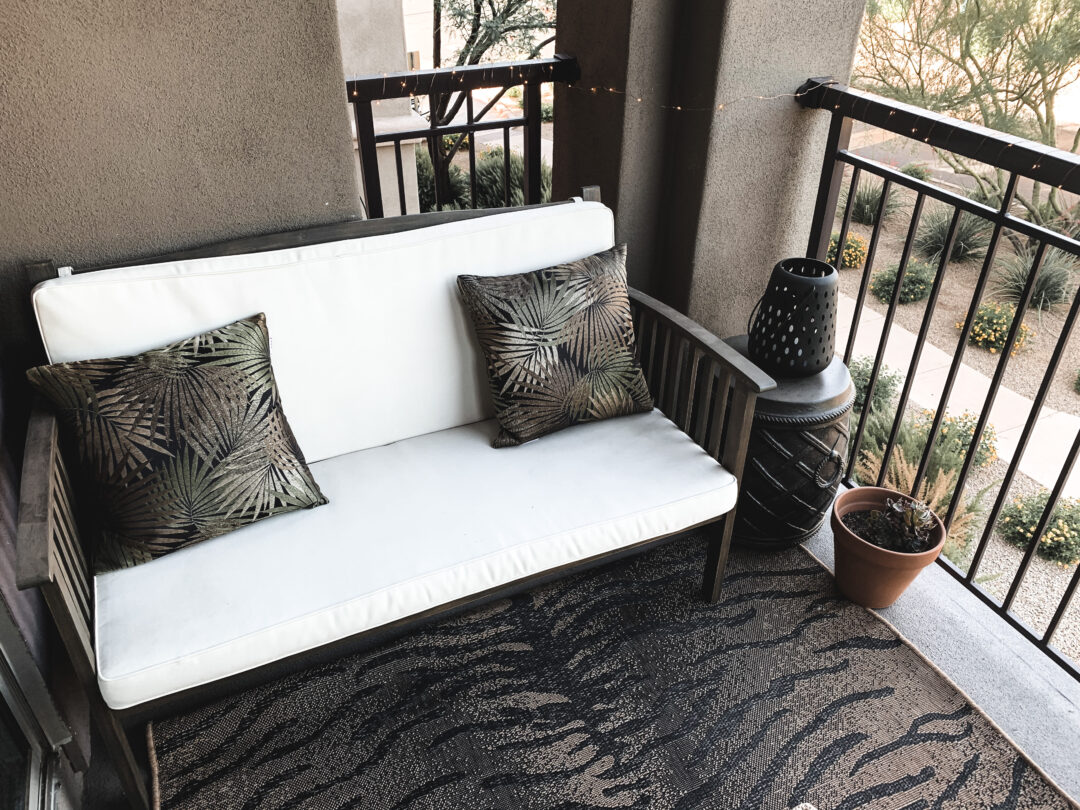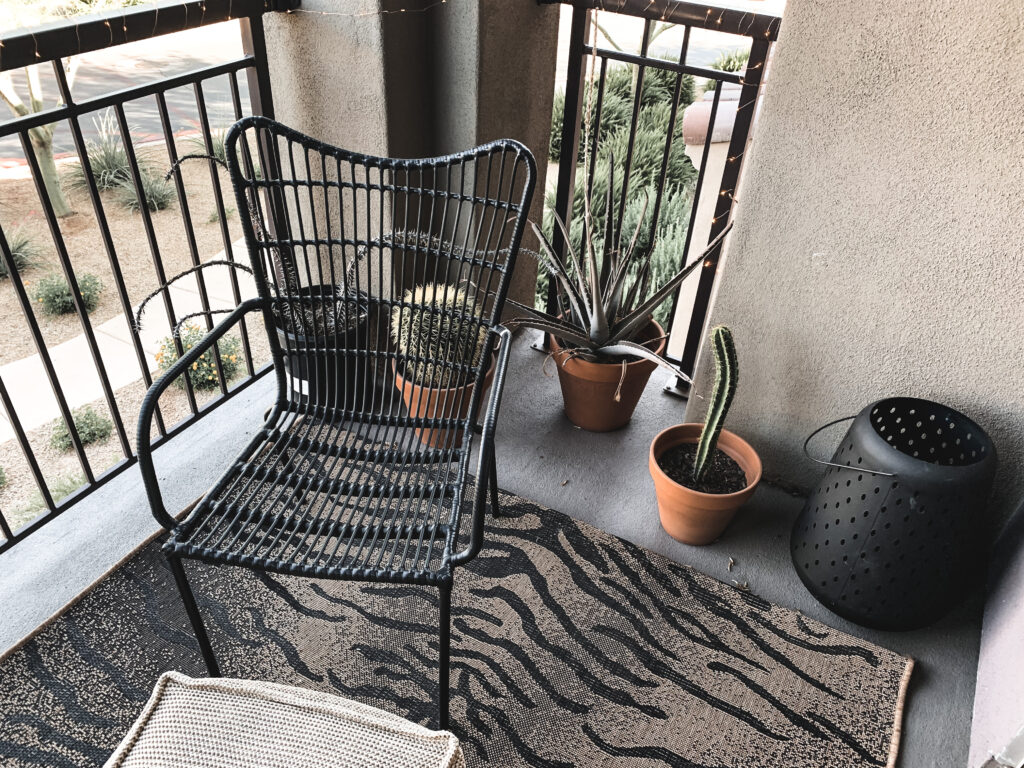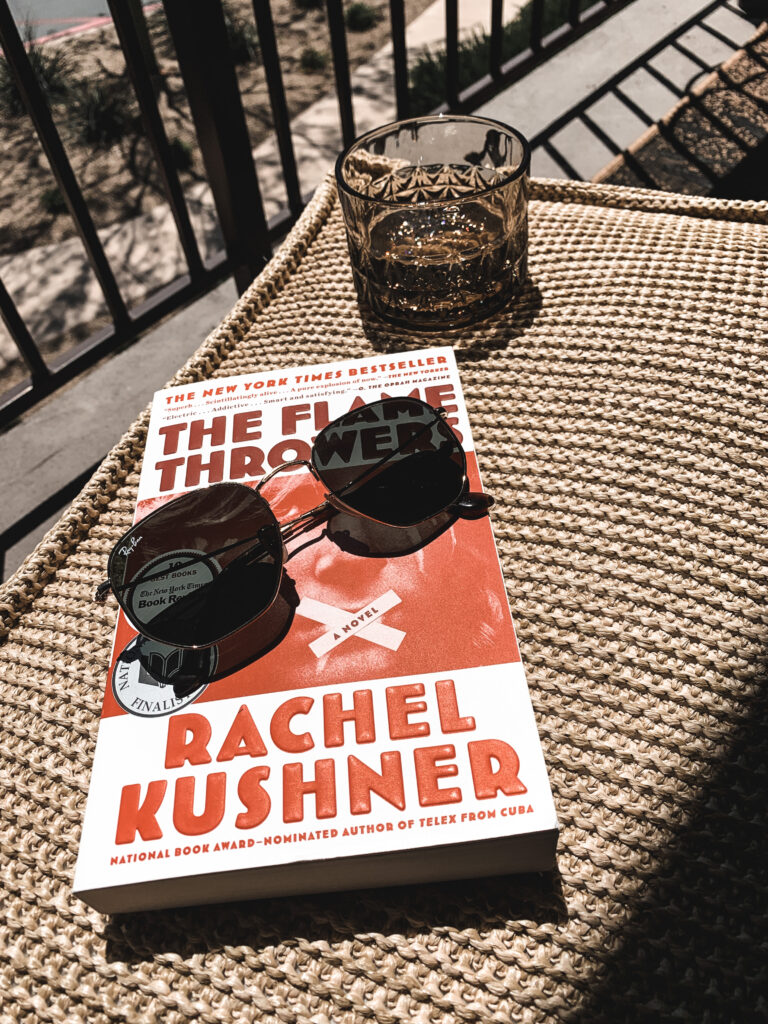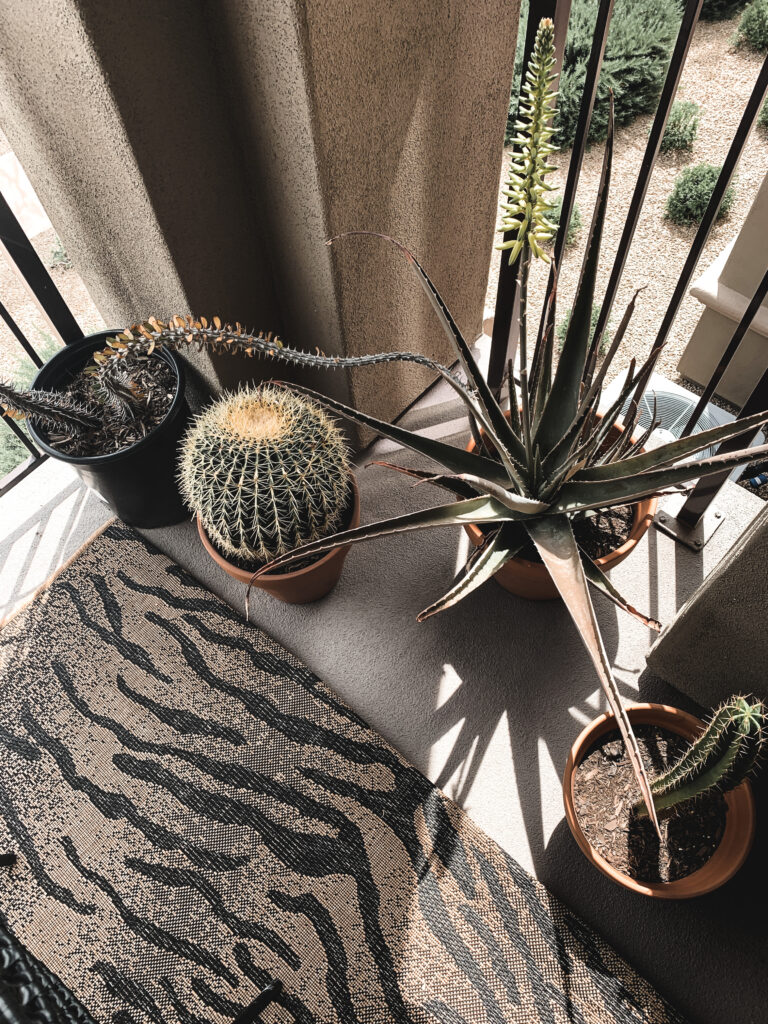 When you live in an apartment or condo without a yard, your balcony becomes a super important outdoor space. While I normally like to invest in higher quality furniture, I knew that my patio was going to take a beating in the Arizona heat. I opted for cheaper outdoor furnishings and desert-friendly plants to make my outdoor space as low-maintenance as possible.
I was really feeling a tiger print outdoor rug for some reason. Maybe it gives the space a more tropical vacation vibe? I got my outdoor bench from Target. I got my side table and palm leaf outdoor pillows from Wayfair. I really love how soft the outdoor pillows are instead of being that scratchy Sunbrella material.
Instead of a coffee table, I have a woven pouf. When I'm by myself, it acts as a nice foot rest. When I have guests over, it acts as more of a coffee table by putting a tray with some acrylic glasses on it. I also found a black rattan chair at Target for some extra seating.
All of my outdoor plants are desert-friendly and were bought from a local shop called Pueblo. I highly recommend a visit if you're ever in Phoenix. These plants are all super easy to take care of and I've had them for years.
In the summer, it's usually way too hot to sit outside in the daytime. My twinkle lights and lanterns help softly light up the balcony when I'm sitting outside at night.