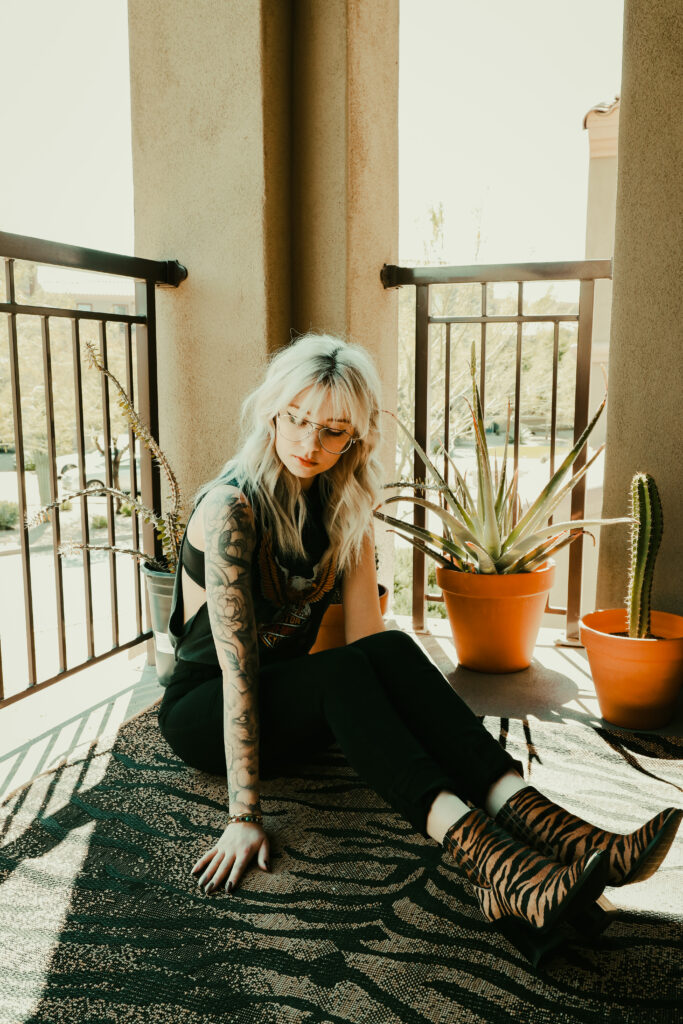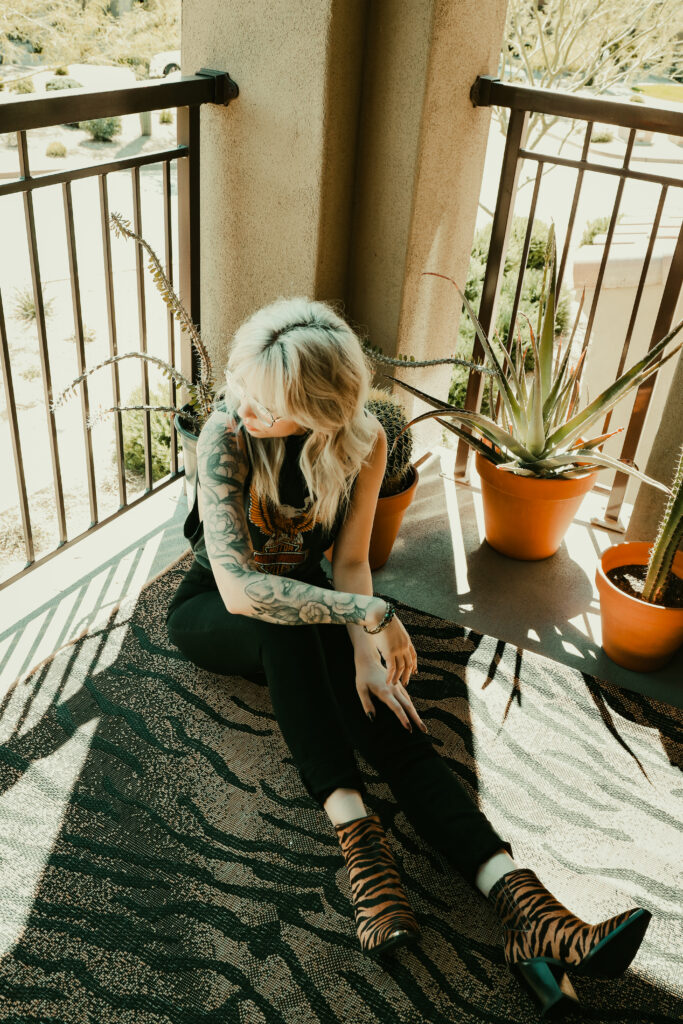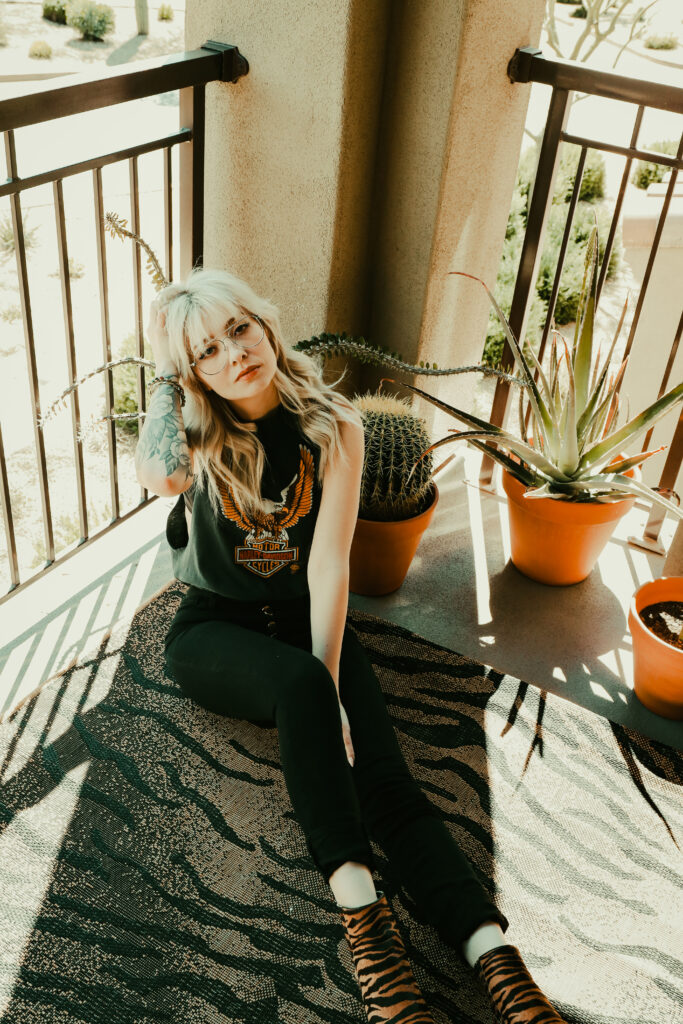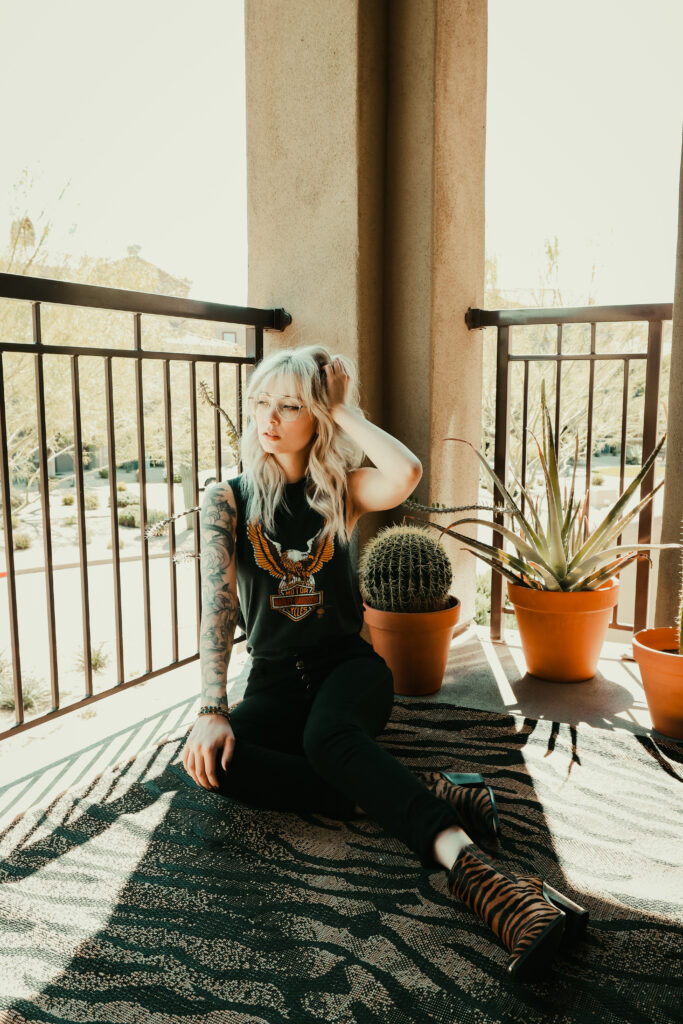 Let me state, for the record, that I loved tiger print way before I binge-watched Tiger King. I've got a tiger print outdoor rug on my balcony, tiger print pillows on my couch, and multiple pieces of tiger print clothing. Some people think tiger print is tacky, but it's tacky in all of the right ways.
Since we've been in quarantine, I haven't really worn much besides sweats and oversized tees. But taking a day to pick out a cute outfit and do my hair and makeup does help me feel human again. I'm now finding myself getting dressed up for my daily walk to my mailbox.
I thrifted this cool Harley Davidson top from Wang's Vintage in downtown Phoenix. I did a little DIY and turned it into more of a muscle tee. I tucked my top into some cuffed skinny jeans from Frame with a super cute button fly. If you're ever looking for skinny jeans that don't feel as basic, look for ones with a button fly. Trust me on this one.
I finished the look off with some gold bangles and tiger print boots from Kenneth Cole. These boots have some more western styling with silver metal tips. I really love little details like that. They may seem small, but they really make the piece feel more well thought out and high end.
Photos by Maria Mena