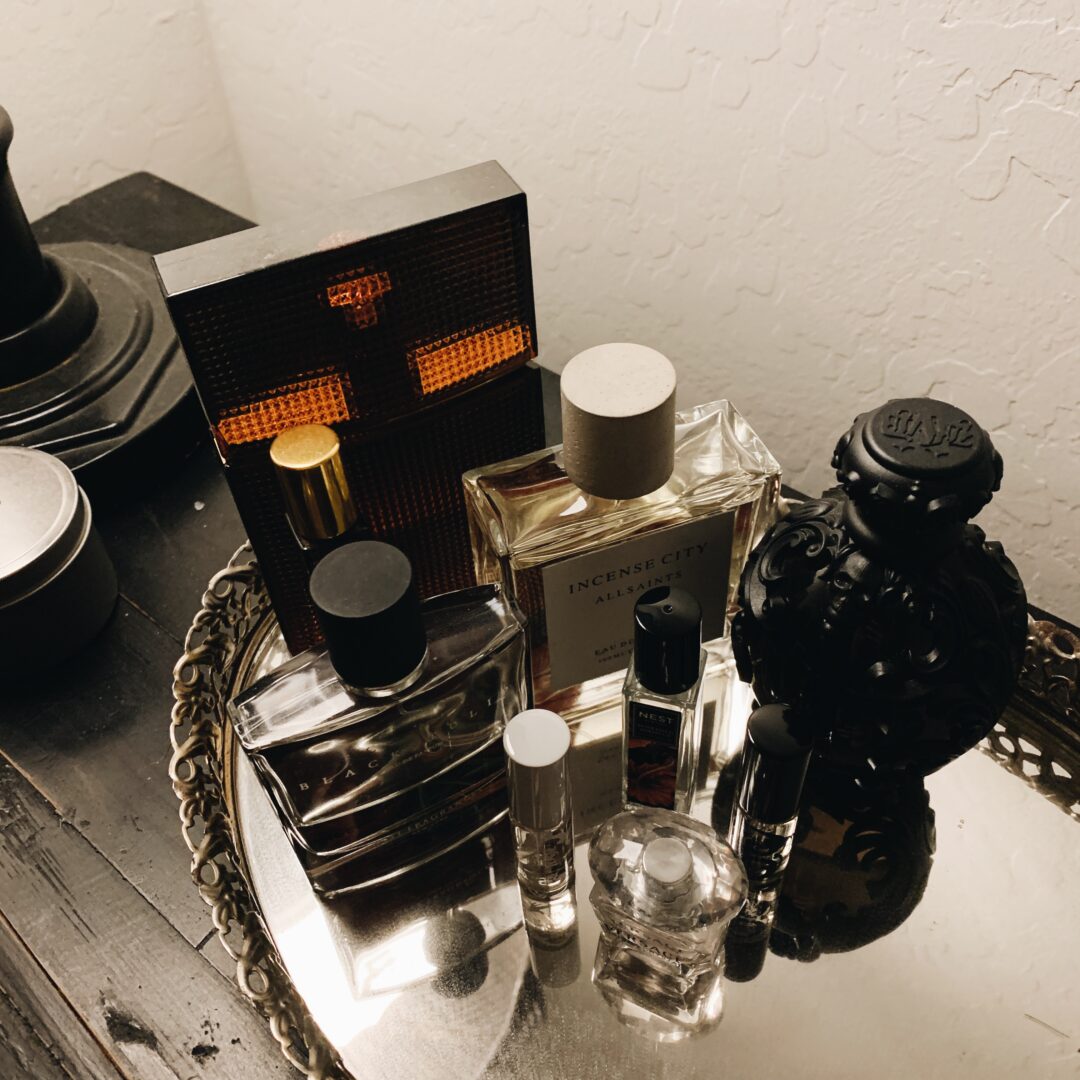 My outfit doesn't seem complete without some perfume. I feel like perfumes are an easy way to instantly elevate your look. Whether you've spent an hour putting your look together or just rolled out of bed (usually me), wearing a nice perfume makes it all seem like it was well thought out and on purpose.
I usually to go for warmer fragrances. I like darker scents like coffee, bourbon, incense, sandalwood, amber, and patchouli. Still, I do tend to opt for more of the floral stuff in the summer. To avoid smelling like an old lady, I look for scents like orange blossom, violet, and lavender.
Right now, my favorite fragrances are Incense City by AllSaints, Black Tulip by Nest, and Sinner by Kat von D (now KvD Vegan Beauty).