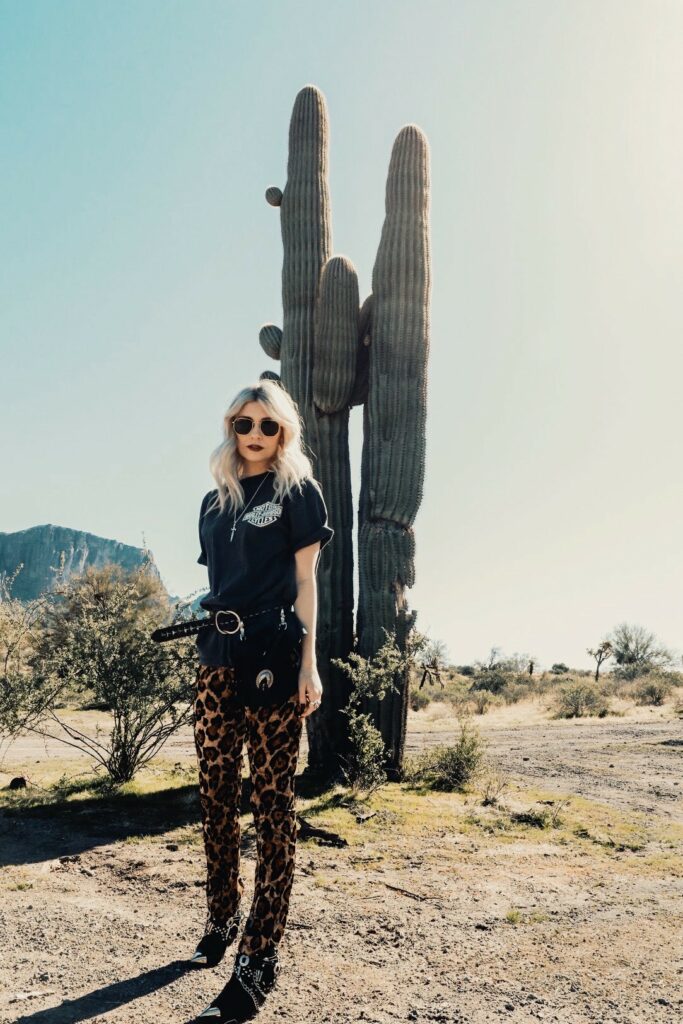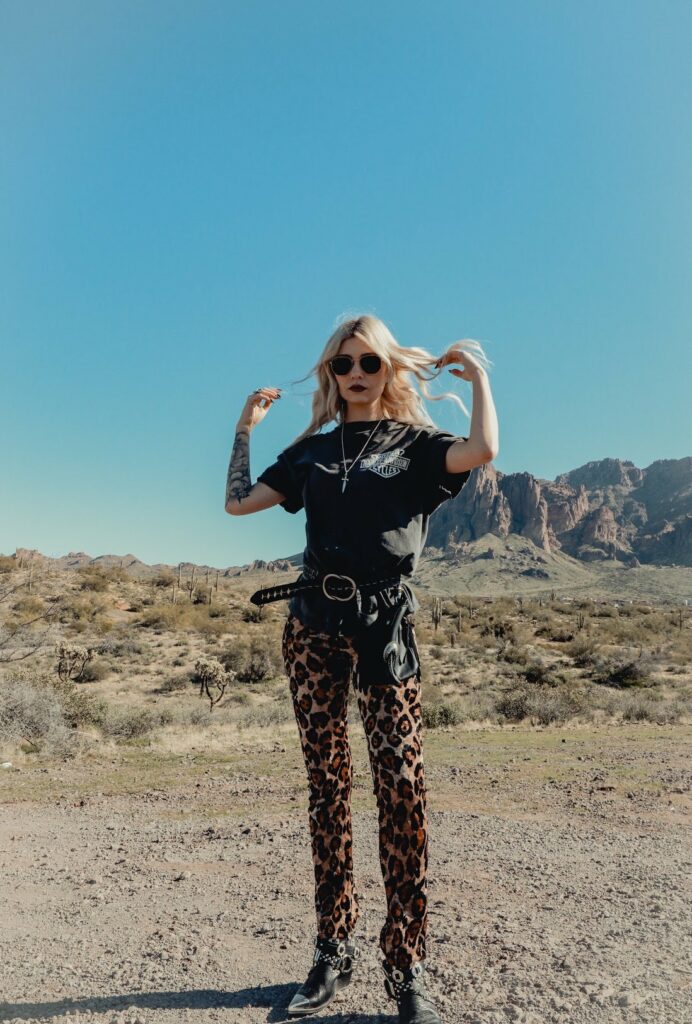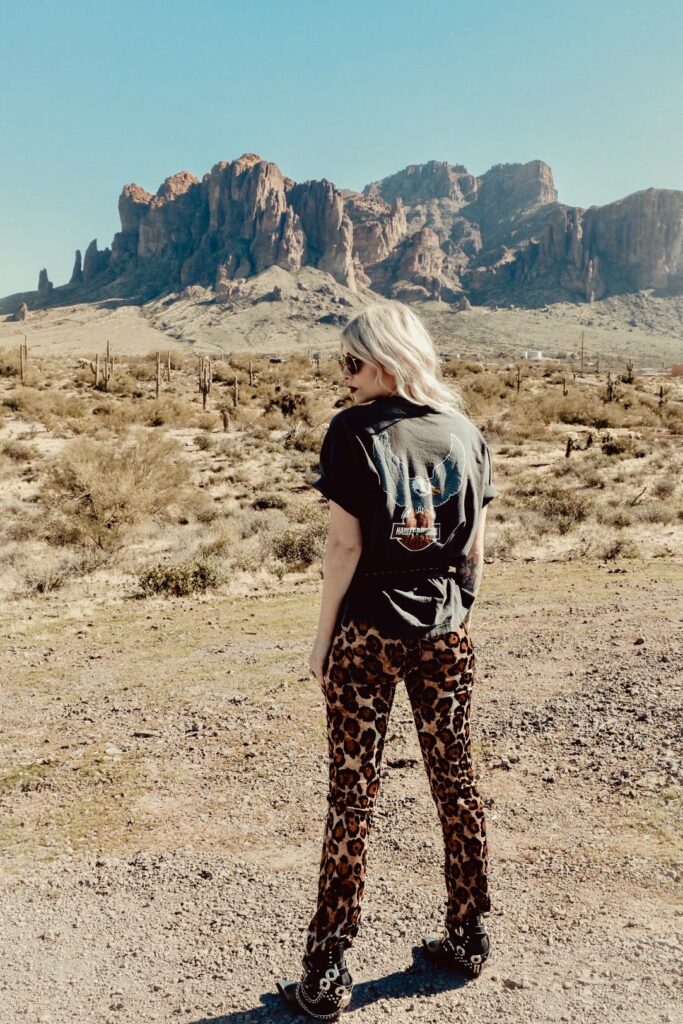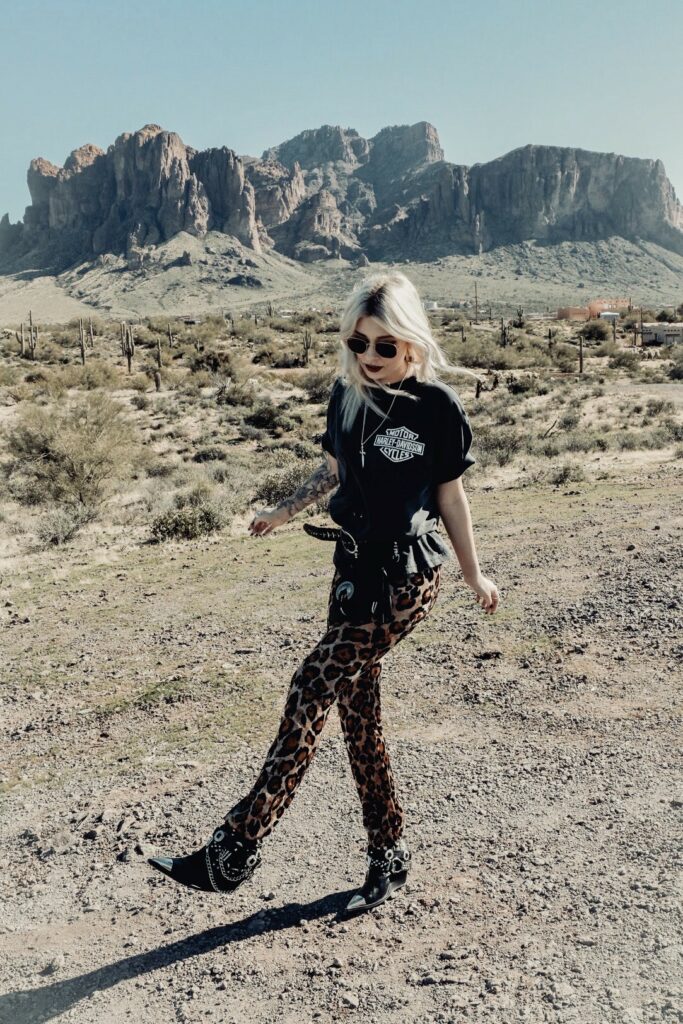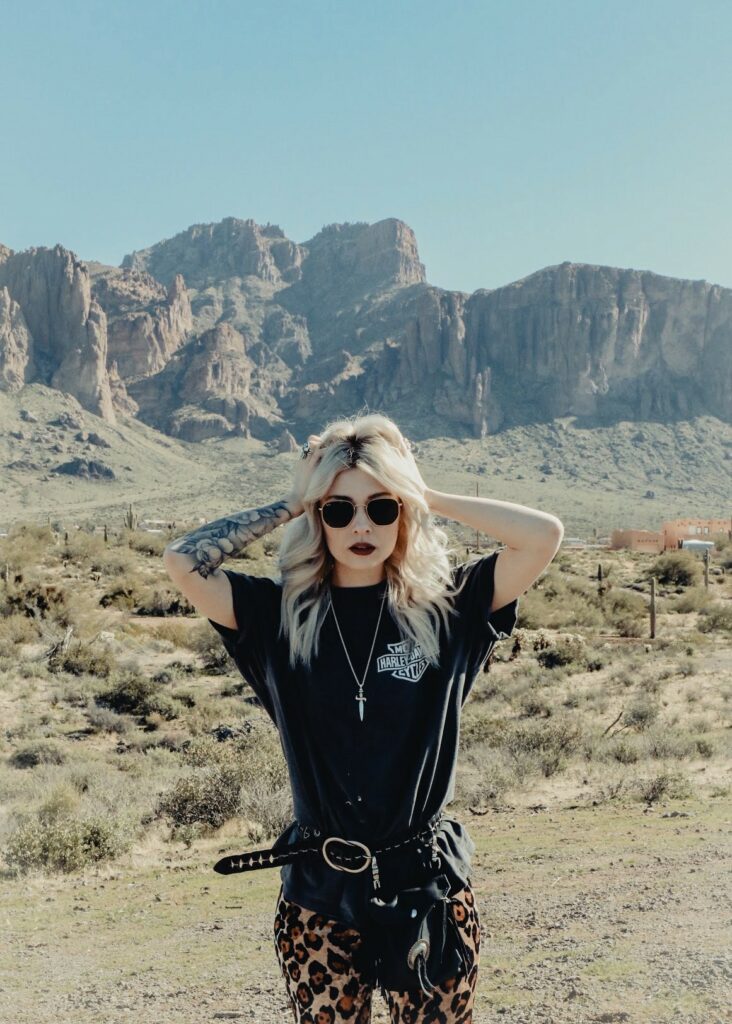 Motorcycle season is here and I'm so stoked. Okay, so maybe I don't have my own chopper, but that doesn't mean I can't enjoy being on one. Sometimes, being the passenger on the back is even better.
I got this sweet Harley Davidson shirt from a new vintage store in Phoenix, Wang's Vintage. While their Tempe location sells a lot of secondhand streetwear, their Phoenix spot has a lot of cool vintage tees, leather jackets, and denim cut off shorts.
I really love all the ways you can style an oversized tee. For this tee, I rolled up the sleeves and little bit and but a belt over it on my waist. As I moved throughout the day, the tee started to untuck itself from under the belt, giving it a more casual vibe.
Under my tee I'm actually wearing an amazing leopard jumpsuit from Backbite. I actually really love wearing jumpsuits on weekend bike trips because all you have to do is bring an extra shirt and you have different outfits for the whole weekend. Traveling minimalist is super important on a motorcycle. The fringe leather bag I have on the belt (also from Backbite) is also good for holding things I need for the weekend.
I've accessorized with shades from Ray-Ban, a pendant from The Great Frog, my western wedges from Jeffrey Campbell, and a bunch of chunky silver rings.
Photos by Maria Mena