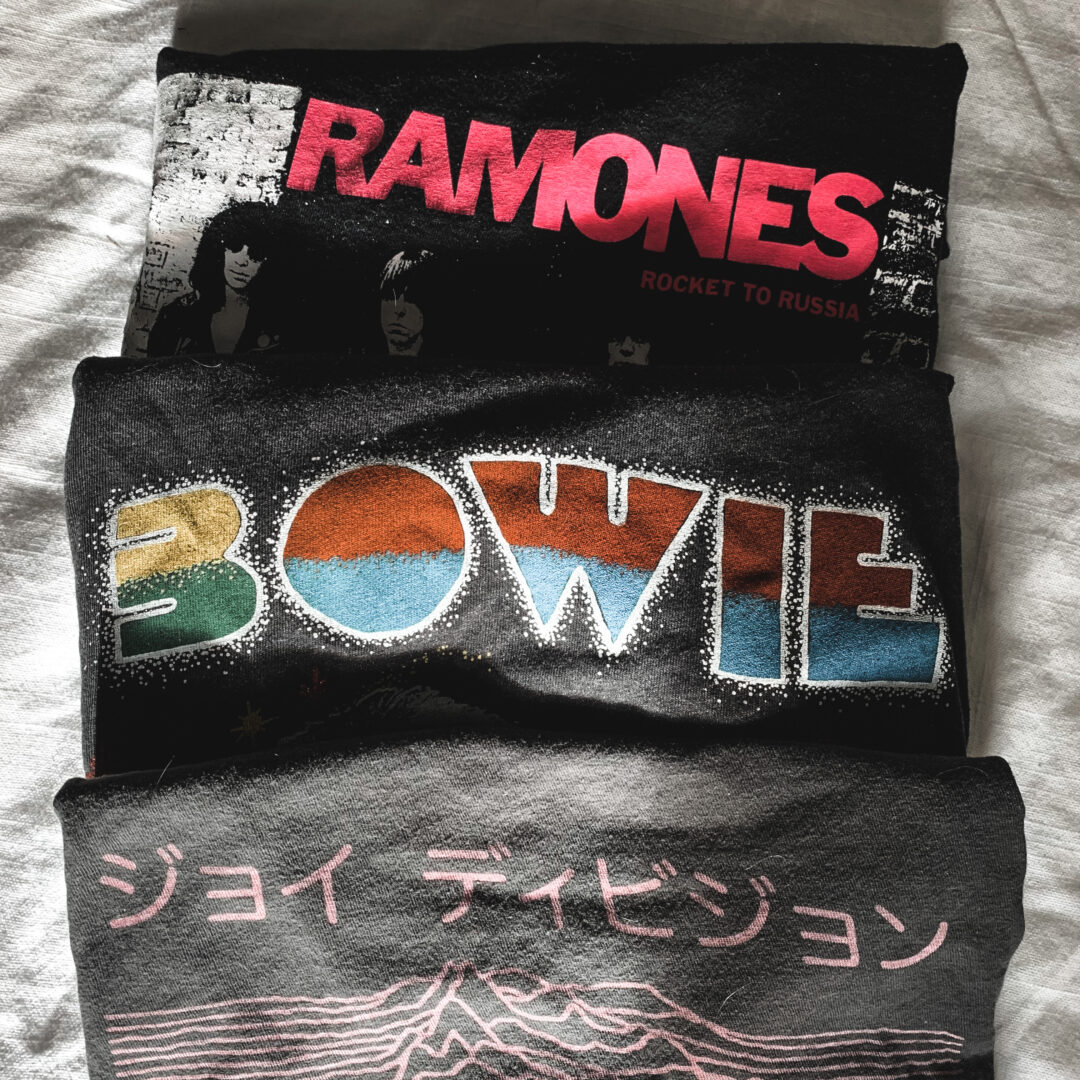 I own a ton of band tees. Shocker.
With music being such an influence on my life, I've collected a lot of band tees over the years. While I've retired a lot of my tees and put them into storage, I do have many that I still wear. Even when band tees aren't really "in" anymore they definitely won't be leaving my wardrobe.
When it comes to band tees, I usually stick to classics like The Ramones, David Bowie, and Guns N Roses. I definitely like to size up so they're a little baggy and oversized. I also try and look for ones that are a little bit distressed, which is actually pretty easy if you stick to vintage tees.
If you're able to spend a little more money on your band tees, MadeWorn is definitely worth checking out. They use organic cotton and specialty inks to create their tees. They're also made in America and focus on sustainable manufacturing as well as locally-sourced materials. If you're feeling extra, they have a selection of one-of-a-kind hand-painted jackets featuring bands like Metallica, The Rolling Stones, and The Grateful Dead as well.
If you're looking for a more budget-friendly option, Pretty Attitude always has a good selection. This online boutique was founded by two women who love rock n roll, Christine and Maria. Their Black Label is perfect for girls who live like it's Halloween every day, and their White Label is full of that 70s rock n roll you need in your life.