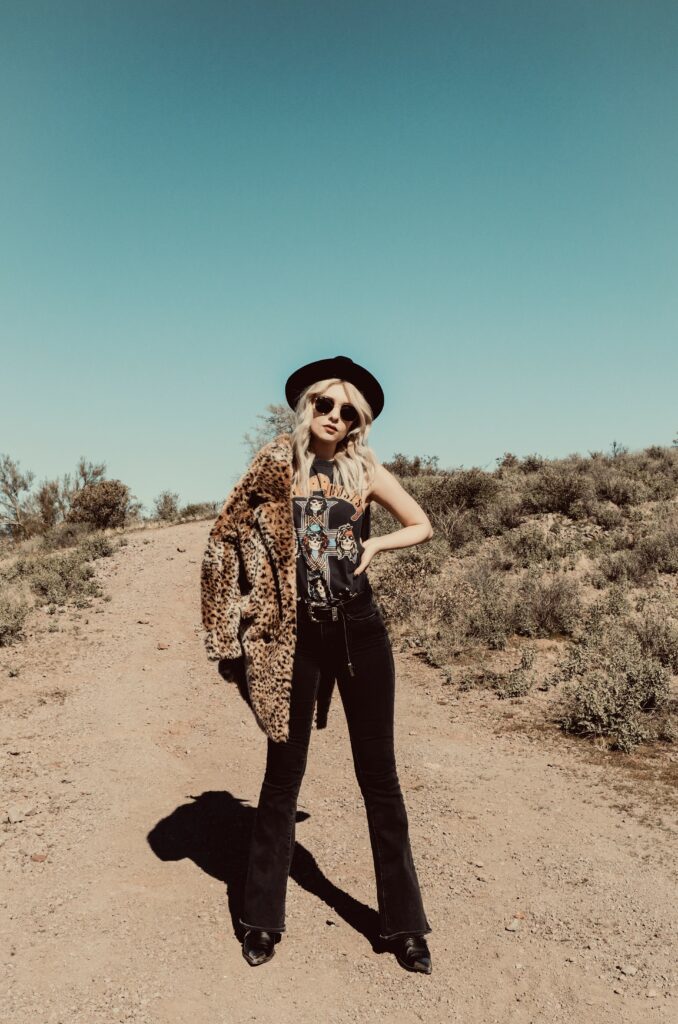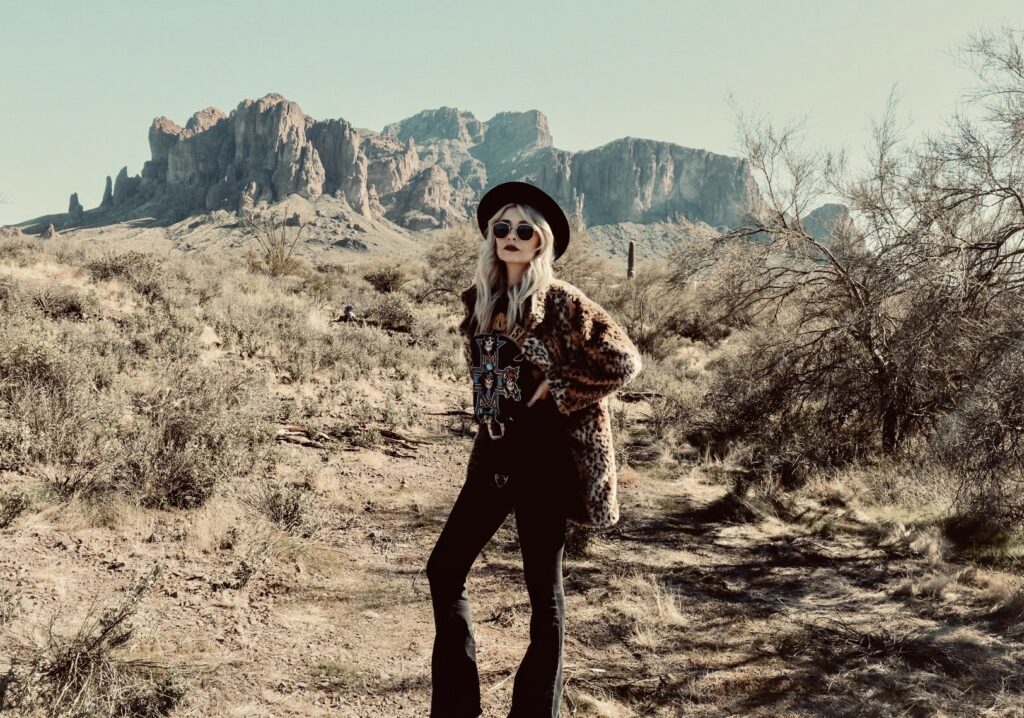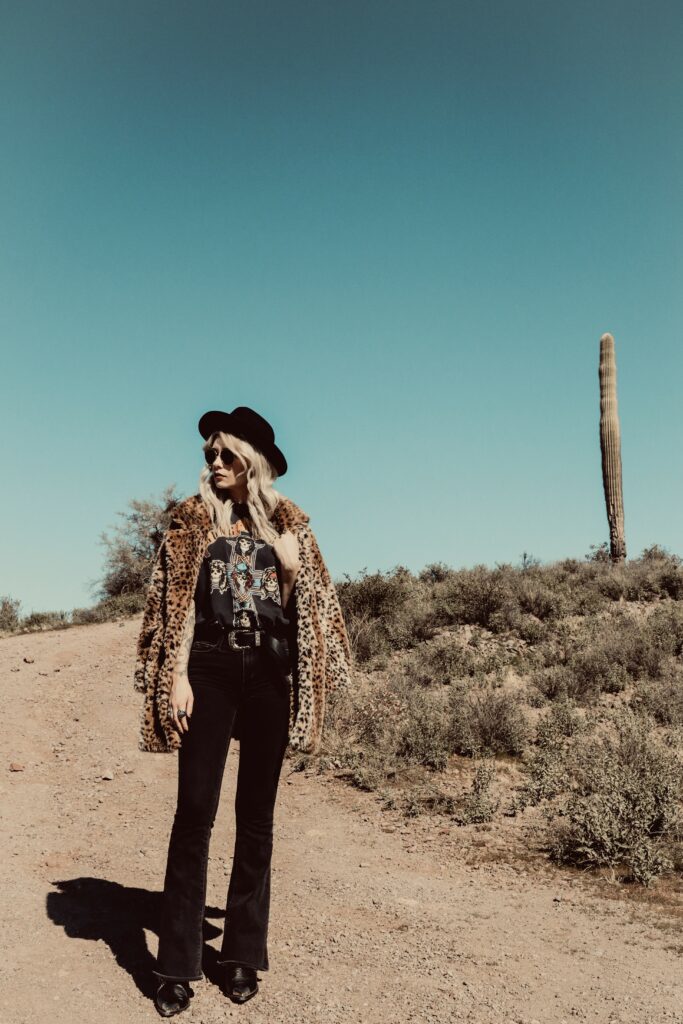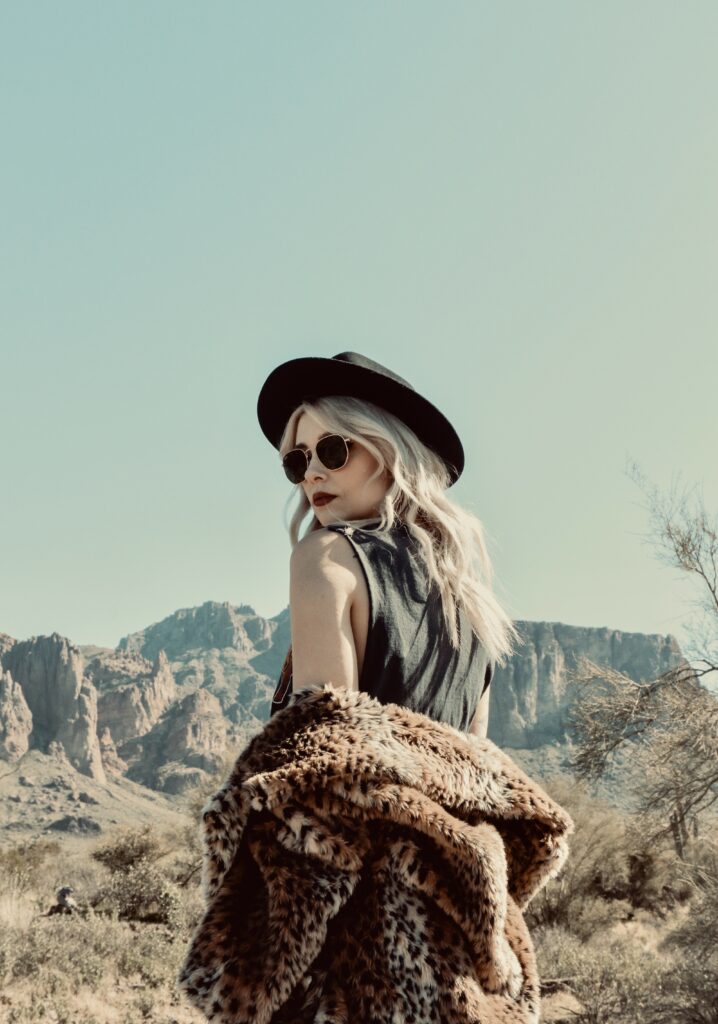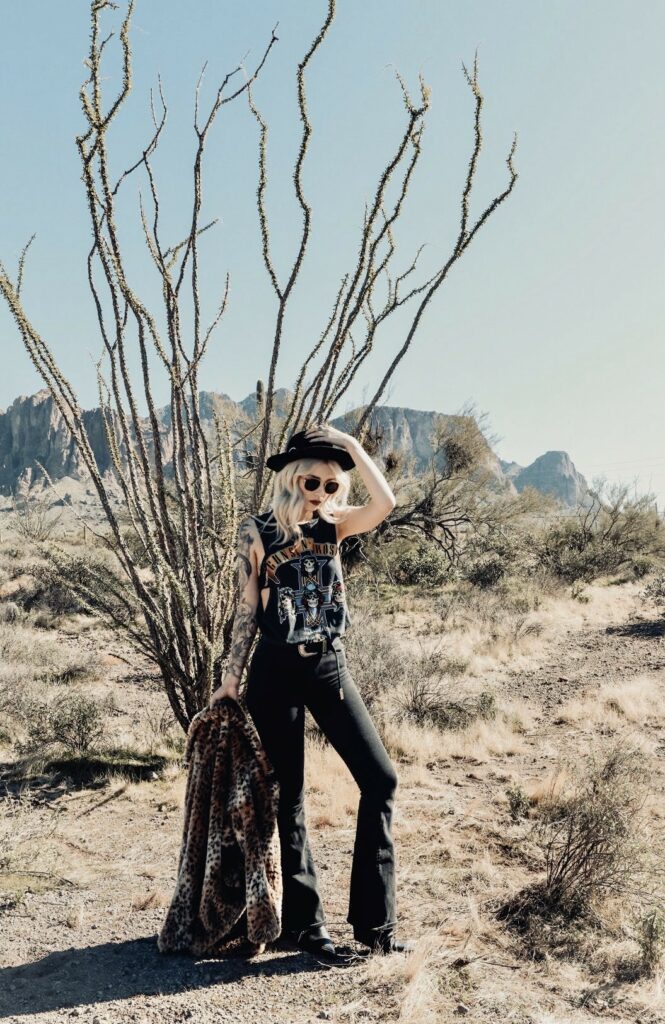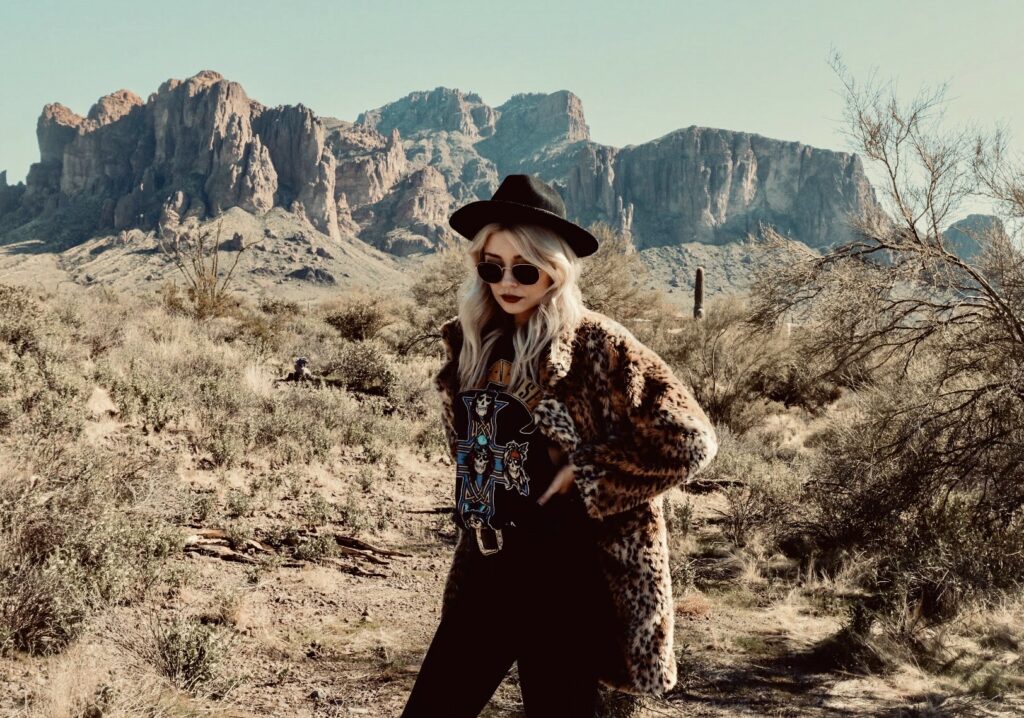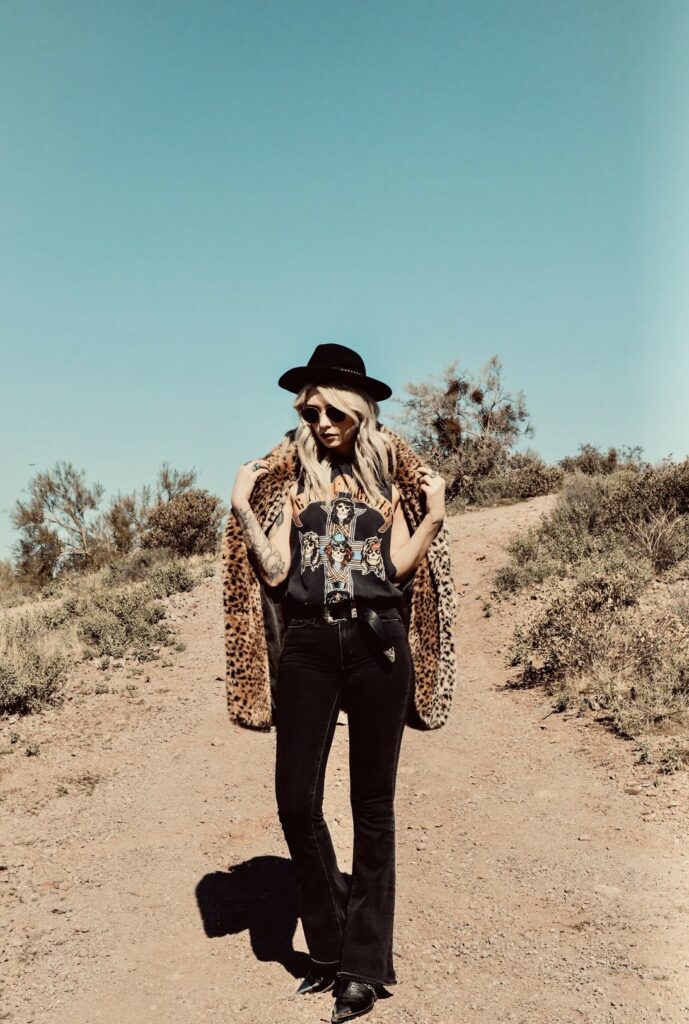 Just because I've grown up doesn't mean I've grown out of wearing band tees. It just means that I wear them with more than just skinny jeans and Vans now.
One thing I really love about 80s hair metal bands is how outrageous they dressed and acted. Bands like Guns N Roses were the epitome of sex, drugs, & rock n' roll. The band's love of leather, ripped denim, and studs is still major fashion inspiration for me.
I'm channelling serious rock n' roll cowboy vibes with this outfit. I got this studded felt brim hat from The Kooples during one of the end-of-season sales a few years back. I'm rocking my favorite Hexagon frame sunglasses from Ray-Ban. I feel like I've had this leopard coat forever, and I definitely bought it before it was "cool". I totally admit that I stole my Guns N Roses shirt from one of my friends when I lived in LA, but I do have tons of other band tees at my disposal as well. I absolutely love my flared jeans from Frame. They make my legs look super long and my ass look good. A leather western belt from B-Low The Belt and western-style leather wedge boots from Jeffrey Campbell really give the look that edgy cowboy feel.
Photos by Maria Mena