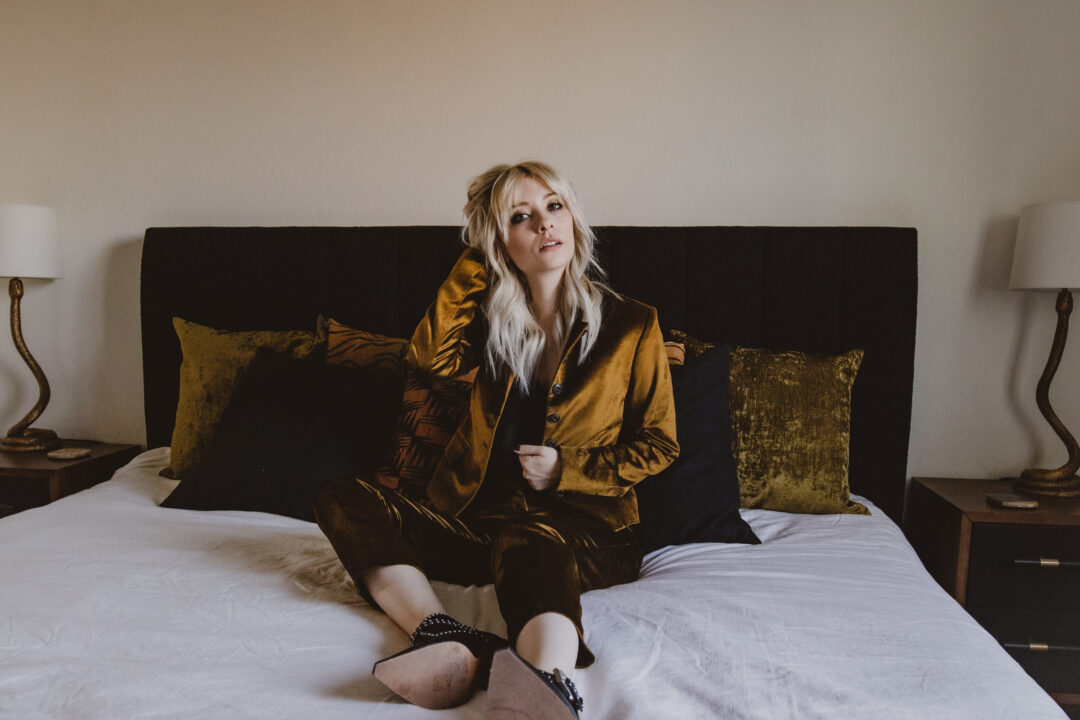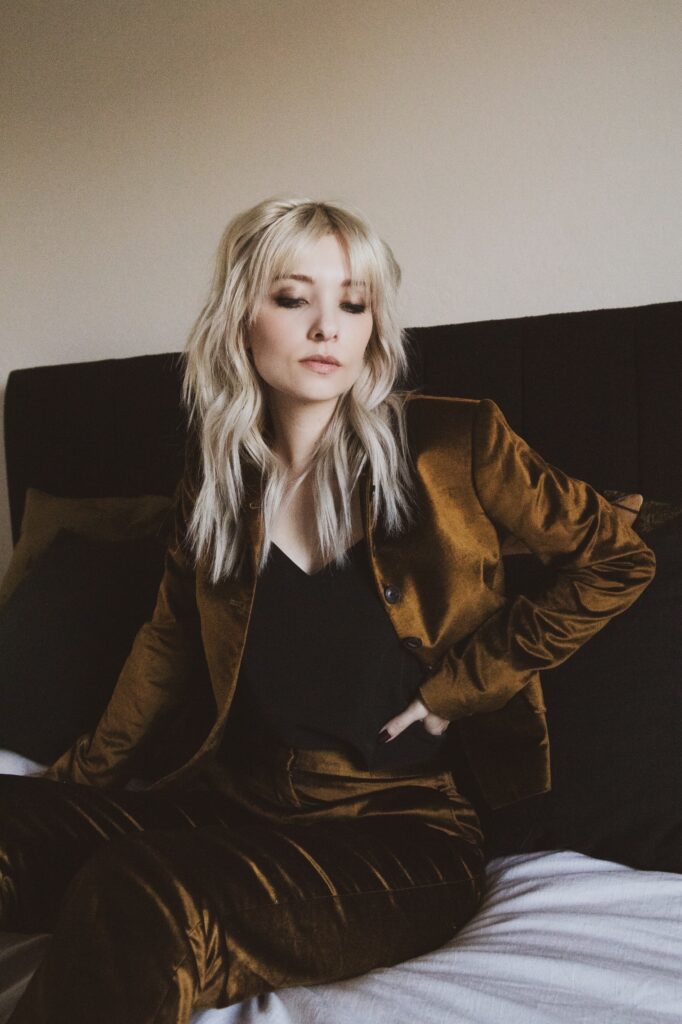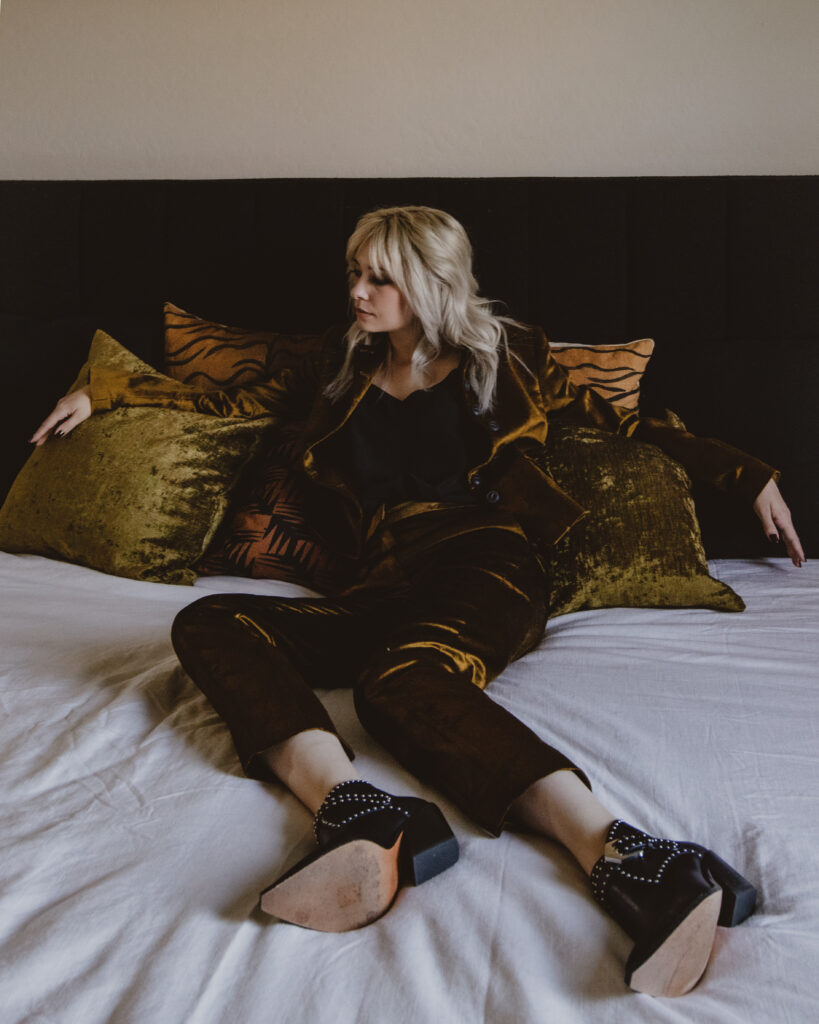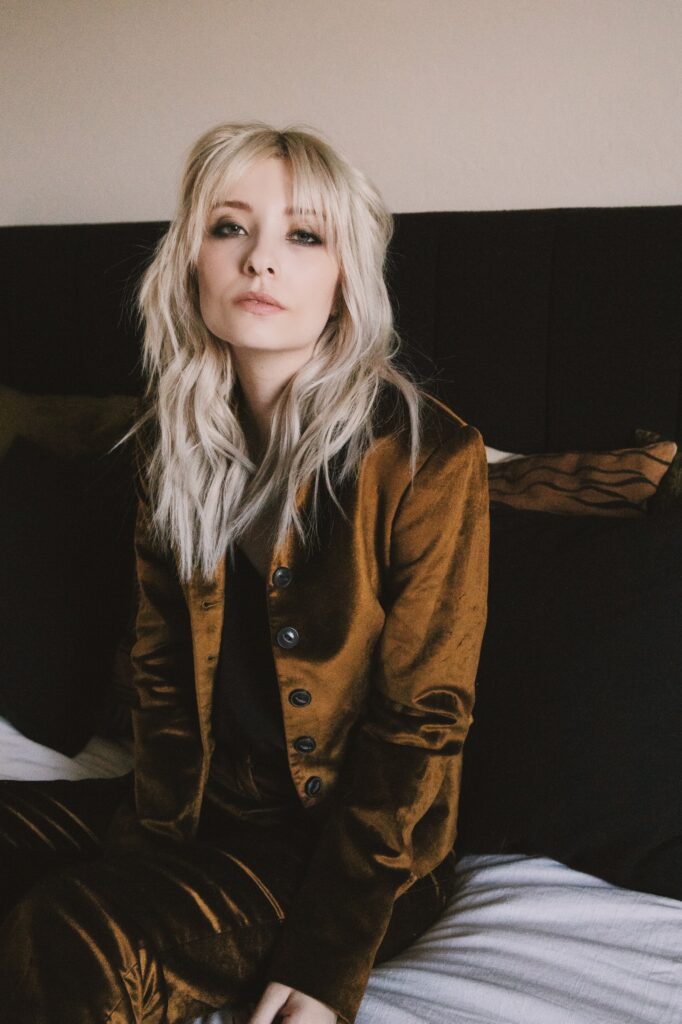 So far, 2020 has sucked, but that doesn't mean our outfits have to. Even though I haven't actually gone out in since March, I couldn't resist breaking out my favorite velvet suit. Plus, who doesn't like some 70s-inspired suiting?
Originally, I bought this suit before everything shut down thinking I would be able to wear it around the holidays, but it looks like socializing in 2020 has been cancelled. Still, I couldn't just let this beautiful golden-olive velvet suit just sit in my closet for a year.
One thing that's been pretty nice about being stuck inside is that I don't have to worry about dressing practically anymore. I can wear a ball gown one day and sweatpants the next. I can wear a full suit on a casual Saturday and no one stares at me for being overdressed. I really hope that, once we can all safely go outside again, we'll stop caring about being "overdressed" and just wear what we love.
I got this velvet suit from Rag & Bone (jacket here, trousers here) as part of a seasonal sale right at end of February. Originally, the suit would have cost around $1100, but I only paid about $150 with shipping. If you're looking for an affordable way to pick up great designer pieces, I highly suggest skipping Black Friday and shopping seasonal sales instead.
I did pay a little more for my studded western booties from Givenchy, but I still got them on sale. I first became obsessed with them when they first came out a couple of years ago. I didn't want to buy them for full price, but years later I was still thinking about those boots, and I found them on sale. While it's pretty hard to find them new anywhere online, I was able to find some secondhand ones in amazing condition here and here.
My strappy tank top is from Scotch & Soda. And my clutch bag was a present for my 21st birthday.
Photos by Maria
PS: Some of the pictures look pretty close up, but the photographer and I were 6+ feet apart the entire time, she wore a mask, and we purposely chose to shoot inside my home where I would be able to keep everything totally sanitized. COVID sucks, but it hasn't magically disappeared. Wear a mask. Wash your hands. Get tested when you can. Don't be an asshole.