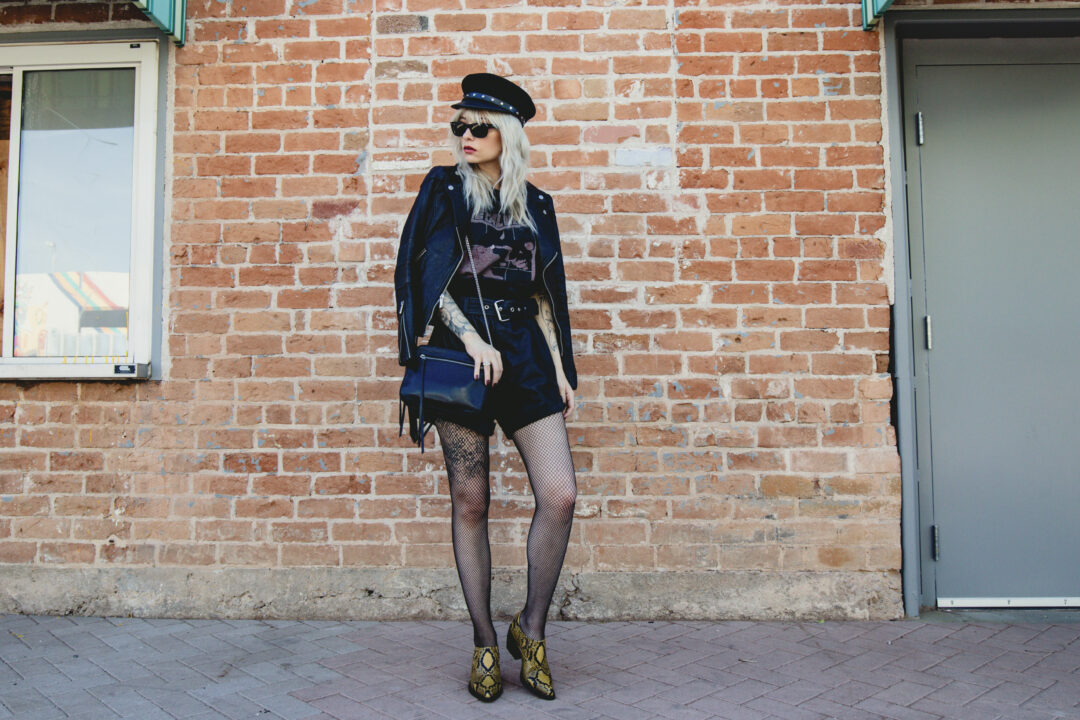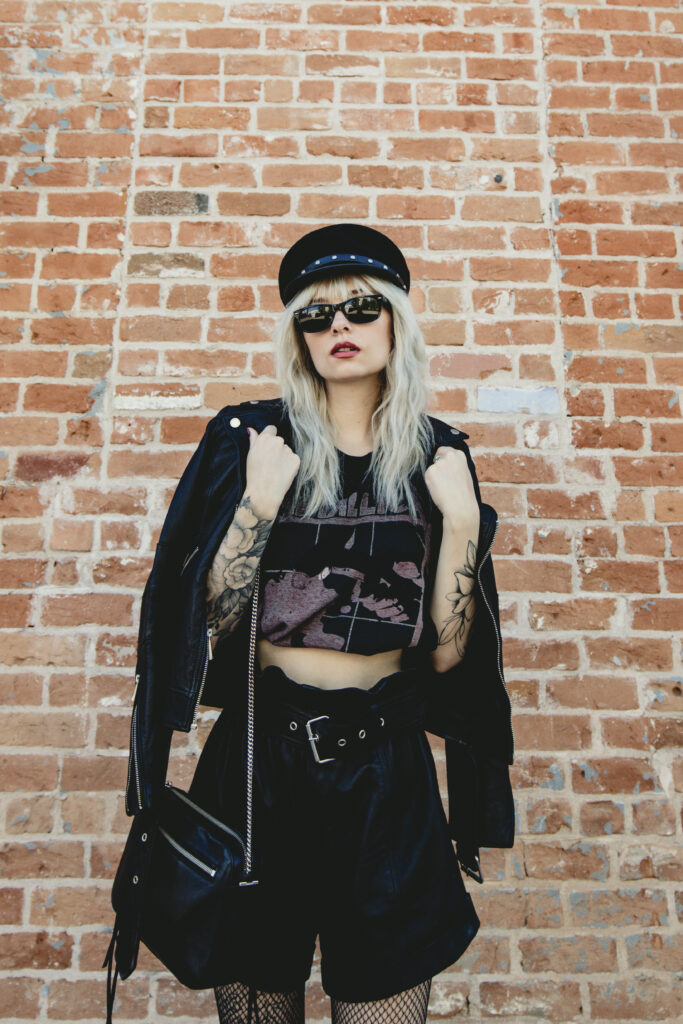 If there's one item that I own a lot of, it's black leather. Black leather is trending for spring, and that wasn't exactly a hard trend for me to get on board with. While I don't base my wardrobe entirely off of trends, this trend was too easy for me not to follow.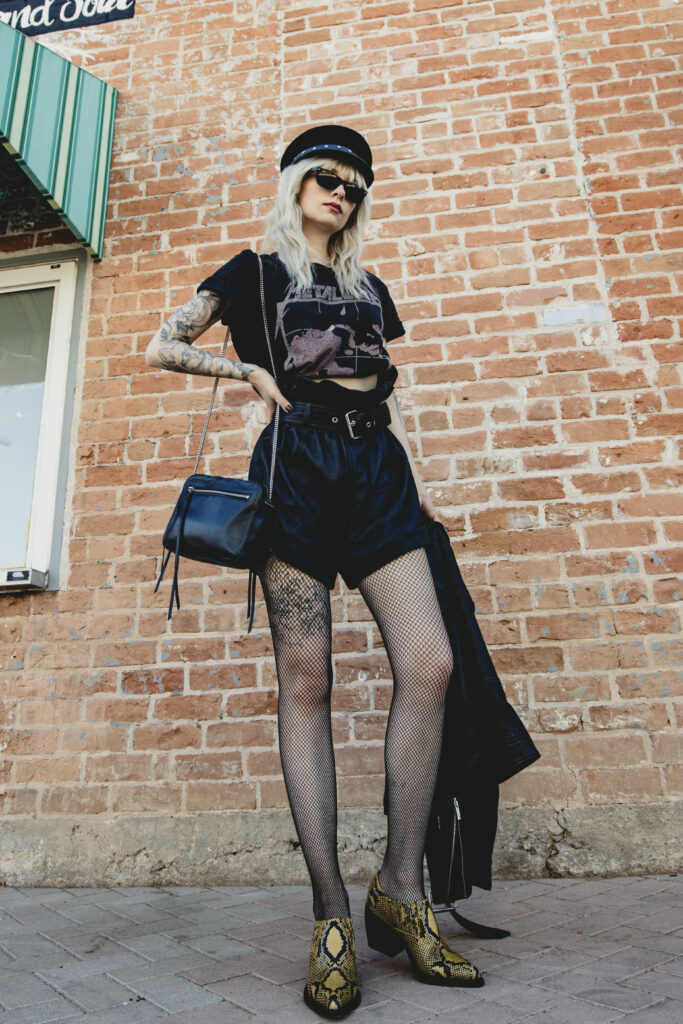 If you're in the market for good leather items but don't want to spend a ton of money, I highly suggest looking into the secondhand market. If taken care of properly, leather is one of those materials that will last a lifetime. Designer leather goods tend to go for less on the secondhand markets, so you can get your hands on something that was originally $1000, for just a few hundred dollars.
This studded cap is from The Kooples (secondhand from Vestiaire Collective), my Metallica tee is from secondhand brand Furst Of A Kind, and my yellow snake print Chloe boots are secondhand from The RealReal.
I've had my black leather jacket since I was in college and it's still as great as the day I bought it. My bag is from AllSaints and it's actually faux leather. My shorts are from female-owned leather brand Understated Leather. I remember when Understated Leather was a small brand doing denim jackets with snappy leather patches. Over the last few years, the brand has really taken off and I've even seen Free People carry it.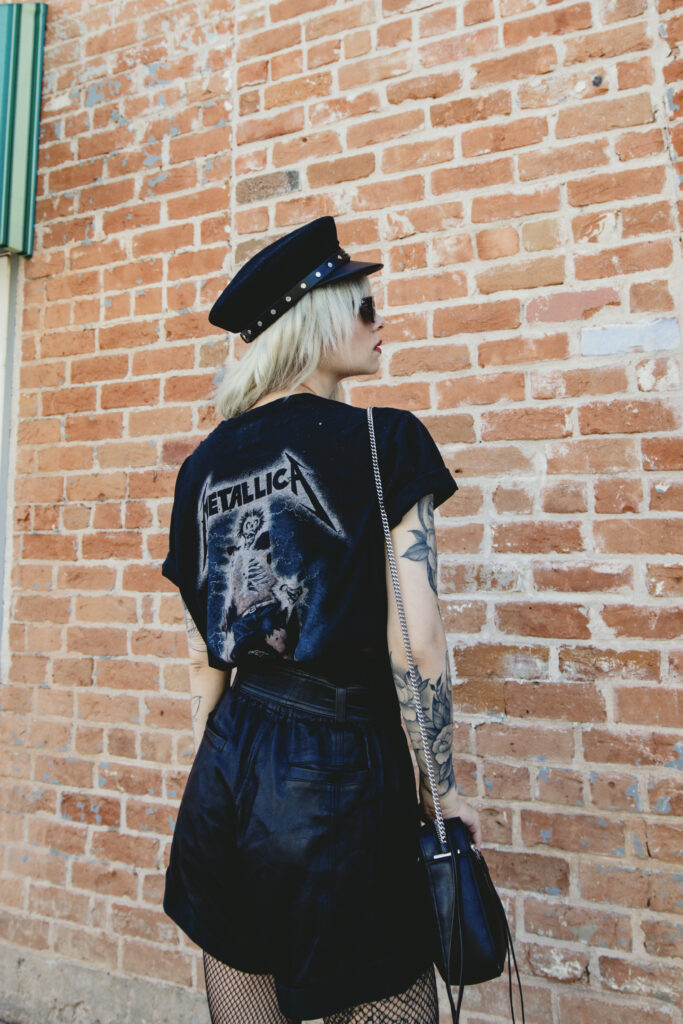 Photos: Maria Mena