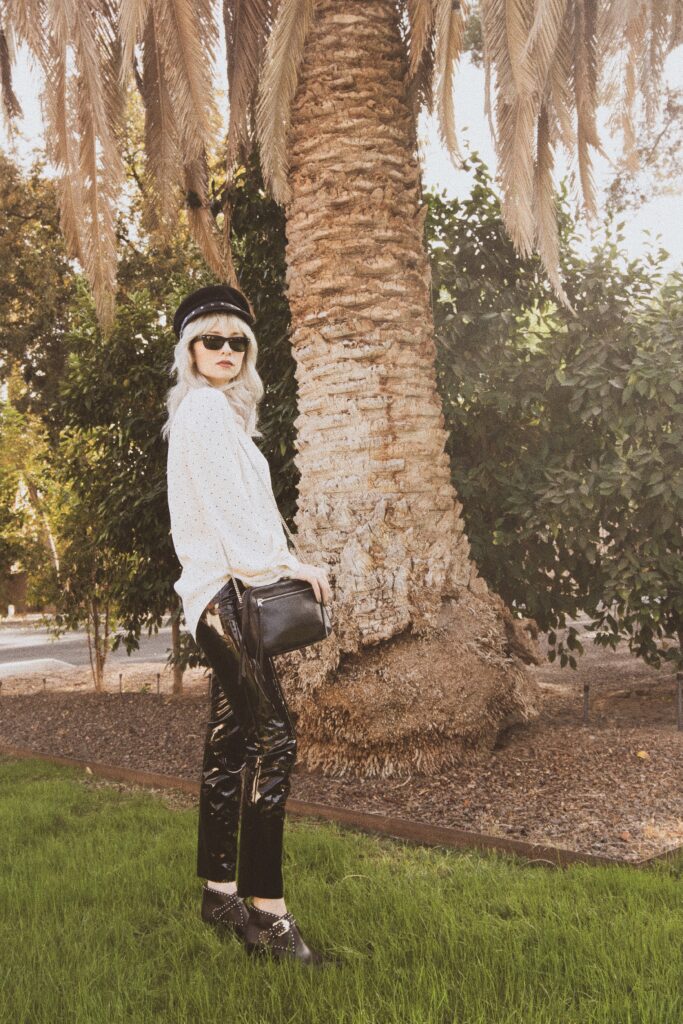 If you're ever trying to make an outfit more edgy, I definitely suggest adding a pair of vinyl pants.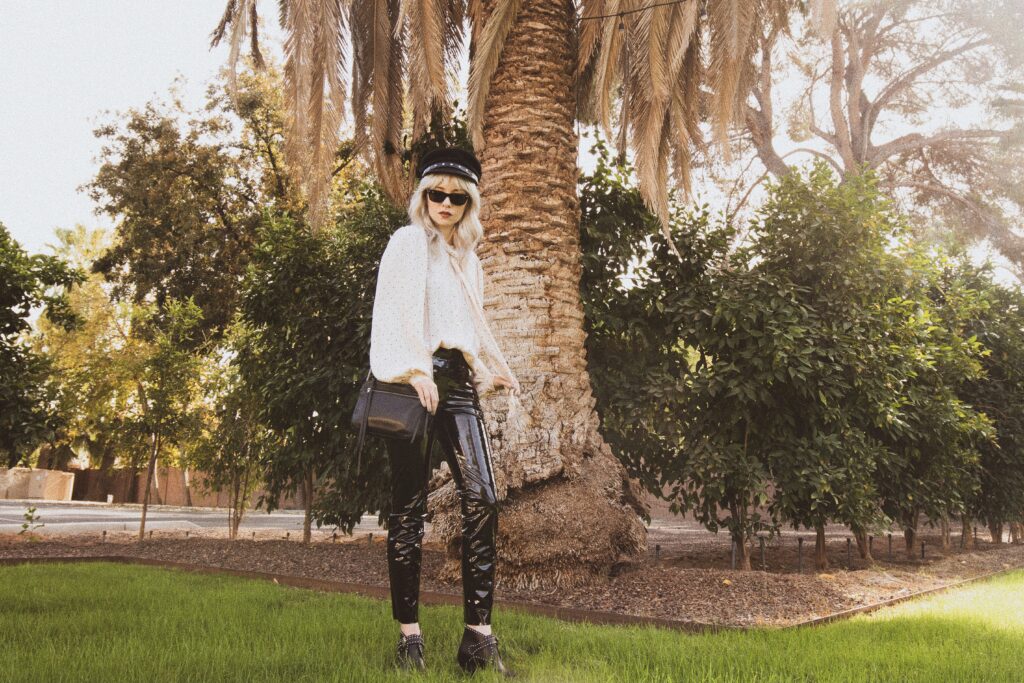 I had this really beautiful Luis pussy bow blouse from Equipment, but I wasn't sure how I wanted to style it. White the shirt was pretty, comfortable, and fit super well, it was also very feminine for my wardrobe. To be honest, it was kind of giving me retro librarian vibes.
If you're faced with the same situation, I definitely suggest adding edgy touches like vinyl, studs, or leather. Which is exactly what I ended up doing.
I paired my blouse from Equipment with vinyl pants from Raey, a pre-loved studded cap from The Kooples, and Elegant studded western booties from Givenchy. Of course, I also had my go-to AllSaints camera bag.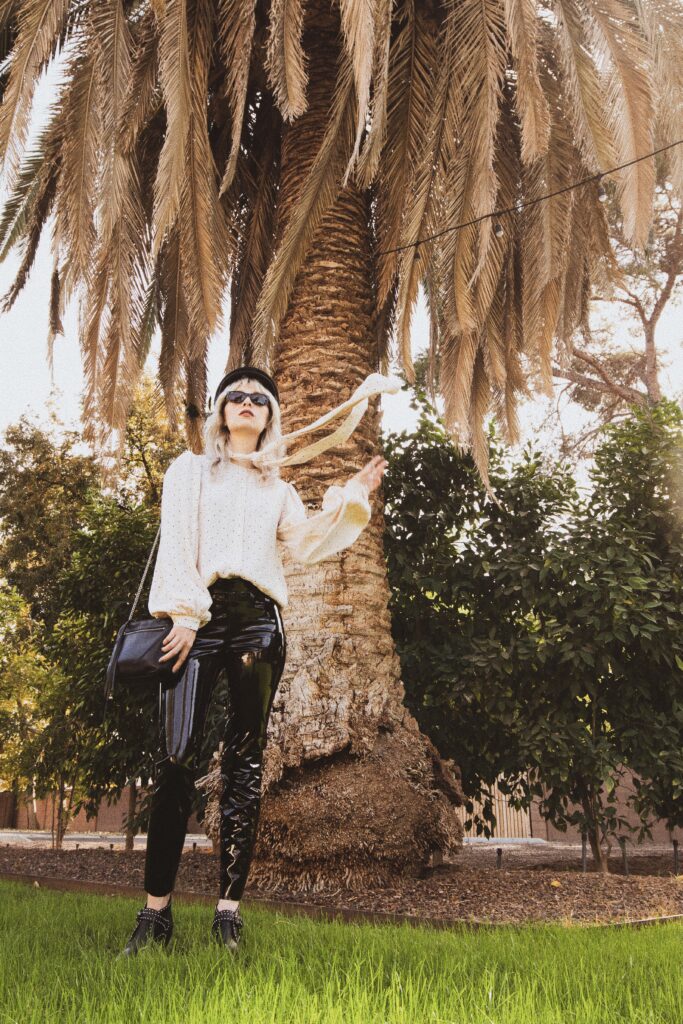 Photos: Maria Mena