Disclaimer: I received the Tatcha Silk Powder free and complimentary from Influenster and Tatcha in exchange for my honest review. I did not receive any monetary compensation. All of the thoughts and opinions in this review are my own.
Since I've been working from home for what feels like an eternity, I'm looking at some kind of screen all day every day. I've noticed that a lot of brands have started coming out with their own blue light-blocking products and I've definitely been interested in them. One product that has flown under my radar is the Tatcha Silk Powder.
Highlights

Tatcha Silk Powder Review
According to Tatcha's website, the Tatcha Silk Powder is supposed to blur pores, set makeup, protect against blue light, and have a softly radiant finish. The two main stars of the show are silk extract and Japanese pearl powder. The amino acids found in silk are very similar to the ones found in human skin. This creates a "second skin" that helps protect your skin. Japanese pearl powder has been used in Japanese cosmetics for centuries. It helps give your skin a radiant finish.
The powder itself is finely milled and a very nice quality. While it claims to be translucent, the powder appears to be a flesh-tone color. While I'm super pale and don't have to usually worry about powders, it does make me wonder if it would actually be translucent on dark skin tones.
I love the finish of this powder. It prevented my oily areas from being too shiny but didn't dry me out in the process. My skin looked illuminated without looking greasy. It definitely helped keep my makeup in place on my oily t-zone, especially my nose. My makeup had no problem lasting through a whole day of Zoom calls.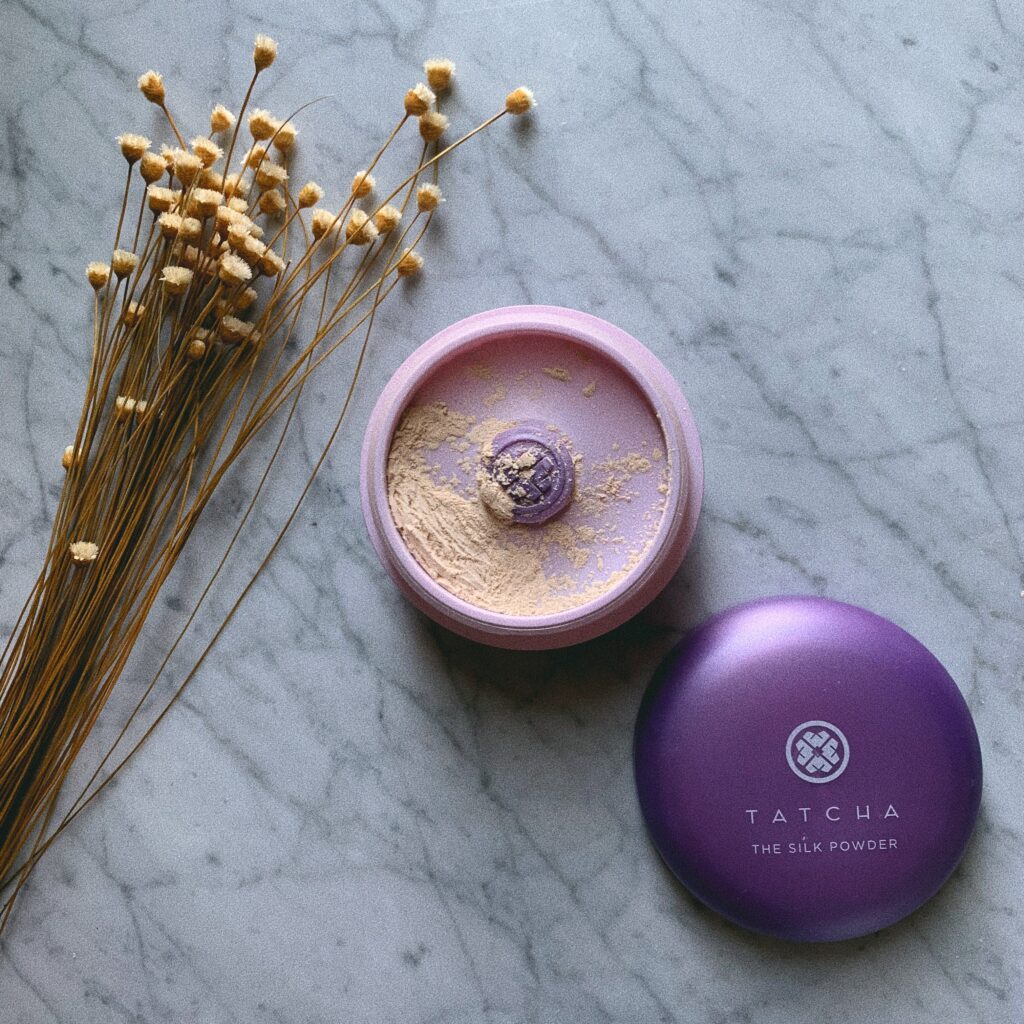 TLDR
I give the Tatcha Silk Powder a 4/5. It's a high quality powder that kept my makeup in place and my oily skin at bay through an entire day of Zoom calls. However, I'm not super confident that the powder would actually be translucent on darker skin tones. The brand is also cruelty-free according to Cruelty Free Kitty.