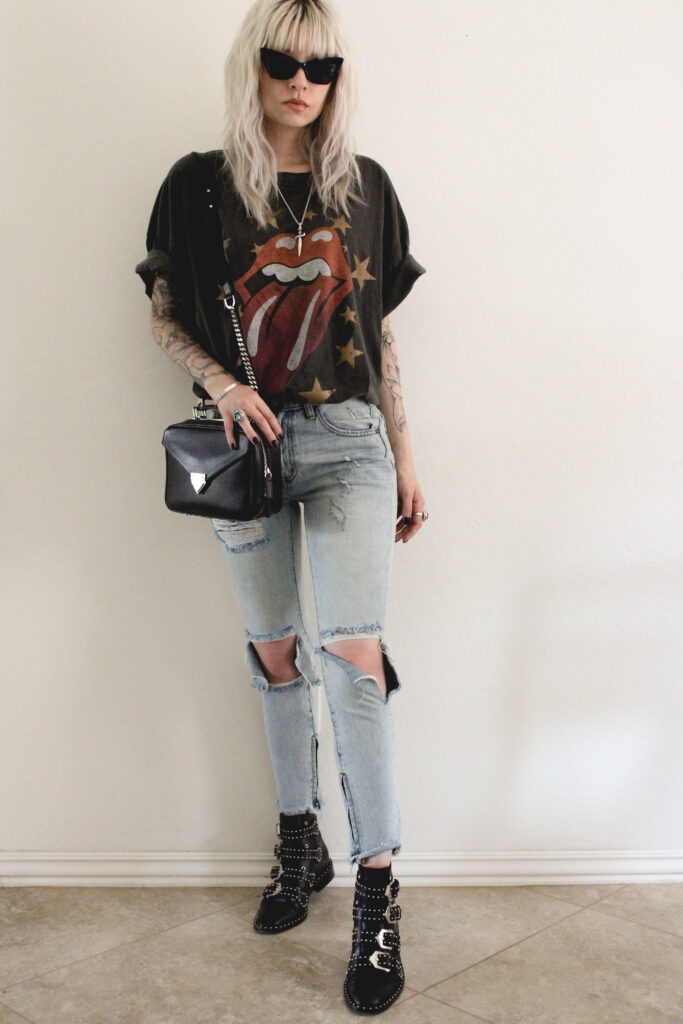 Band tees have been a staple of my wardrobe for as long as I can remember. No matter how old I get, I don't really see them disappearing from my closet. I would also like to point out that I only wear band tees from bands that I actually listen to.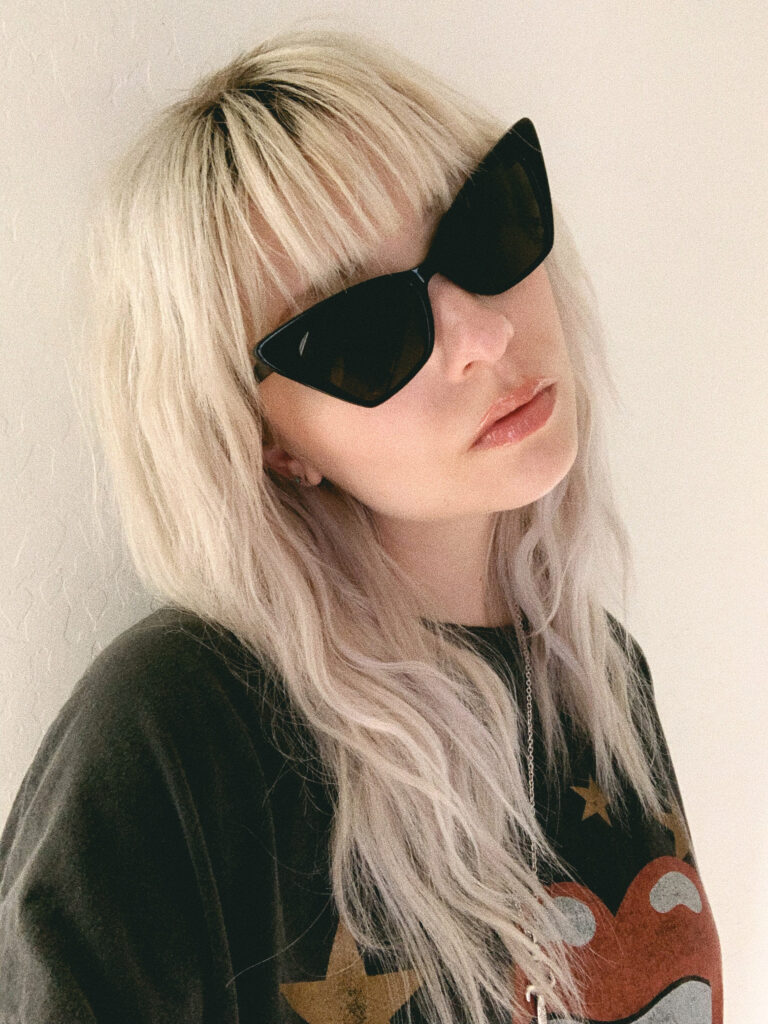 I went for a super cat-eye look with my Lily sunglasses from Saint Laurent. My Rolling Stones tee is from Daydreamer. It's a one size fits all situation, which means it's super oversized on me (just how I like my tees). My jeans are secondhand Trashed Freebirds from OneTeaspoon. I accessorized with my Engraved Dagger Necklace from The Great Frog, the medium Barbara bag from The Kooples, and some rings I picked up from a family of Native American silversmiths at a swap meet when I first moved to Arizona.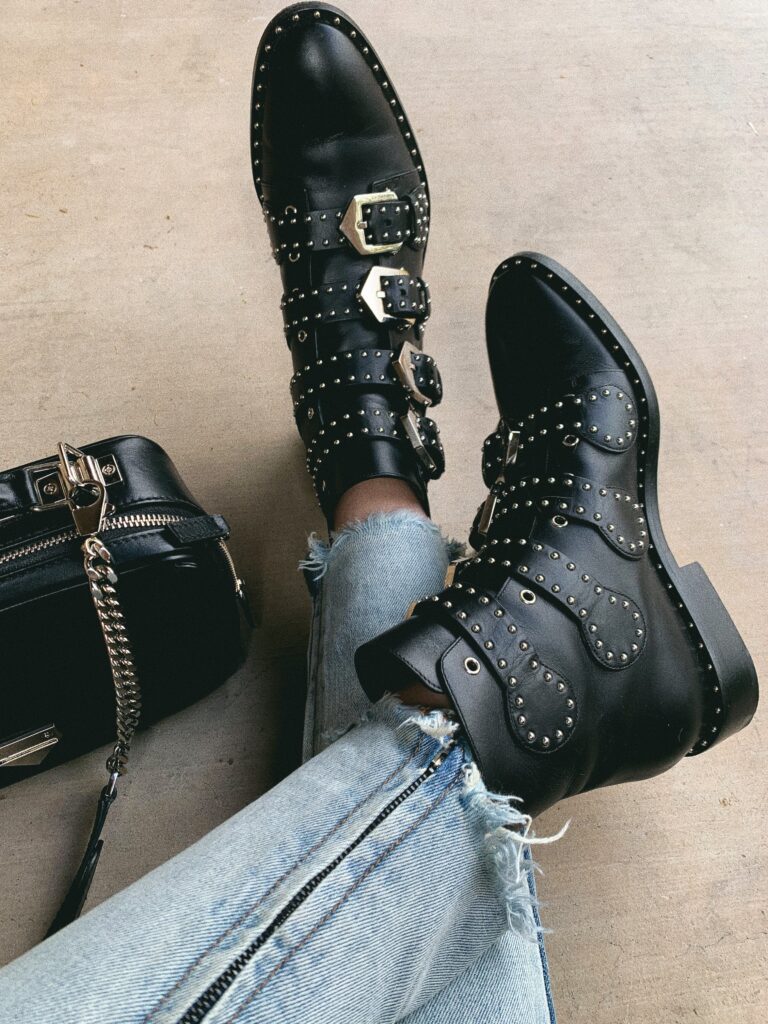 Speaking of things that happened when I first moved to Arizona, a big part of why I moved from LA was to improve my quality of life. I remember wandering around a Nordstrom and seeing these studded Elegant boots from Givenchy and I promised myself that one day I'd be in a position where I could actually afford them. Fast forward to almost three years later, I was still super obsessed with these boots and was finally able to buy them (secondhand of course). I have to stop myself from wearing them every single day, so they were definitely a good investment for me.