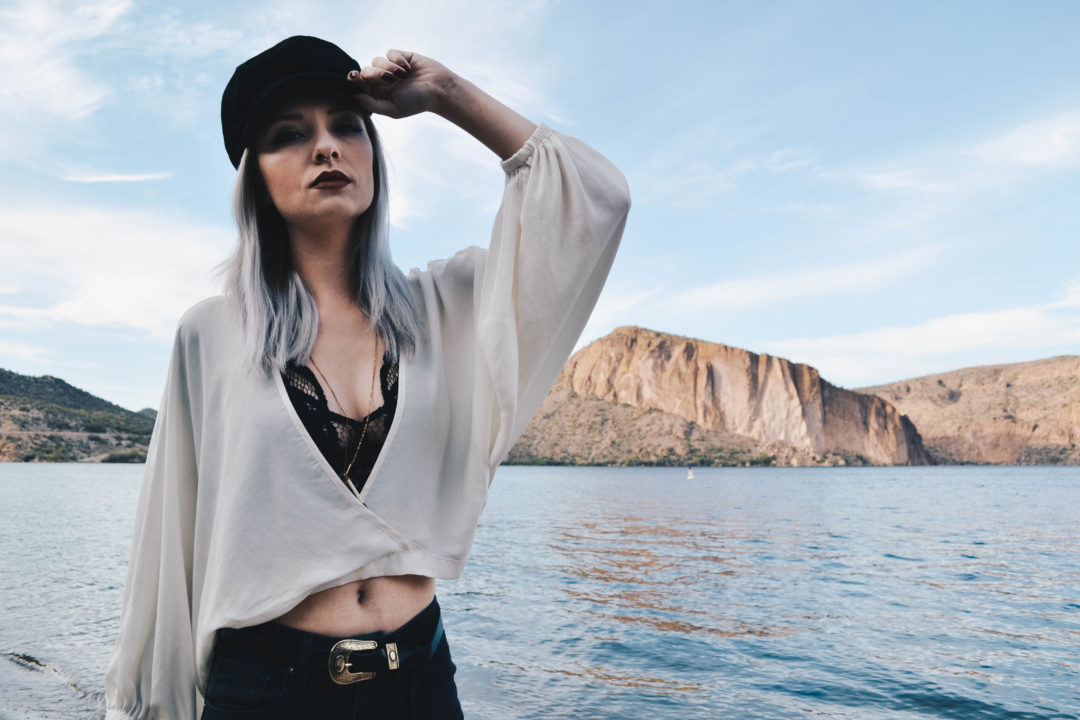 I think that by now we've come to the conclusion that I'm a sucker for billowy white blouses and tight black pants. There's just something about this combo that so cool and effortless that I love. Maybe it's the fact that you can make it edgy or boho or super simple based on your accessories. Maybe it's the fact that the silhouette balances out my pear-shaped body. Whatever the reason, I'm finding myself gravitating towards a lot of billowy white blouses so I'm sure you'll be seeing more.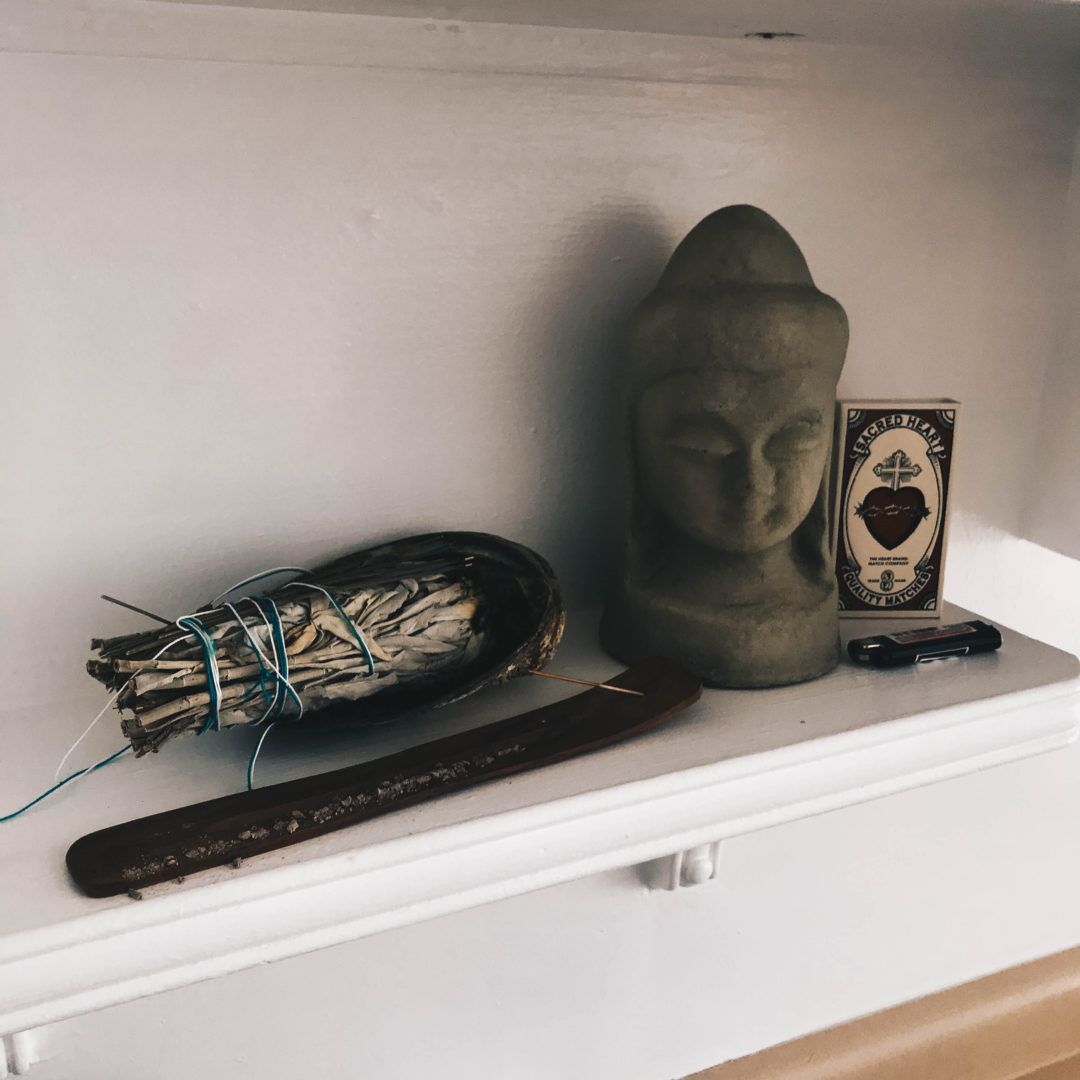 Eclectic home decor can be difficult to find without it looking cheesy. I tend to pick up my pieces in random places like Parisian gift shops, the Venice Beach boardwalk, and random discount home decor stores. If you're looking to add some cool eclectic home decor pieces to your collection, check these out!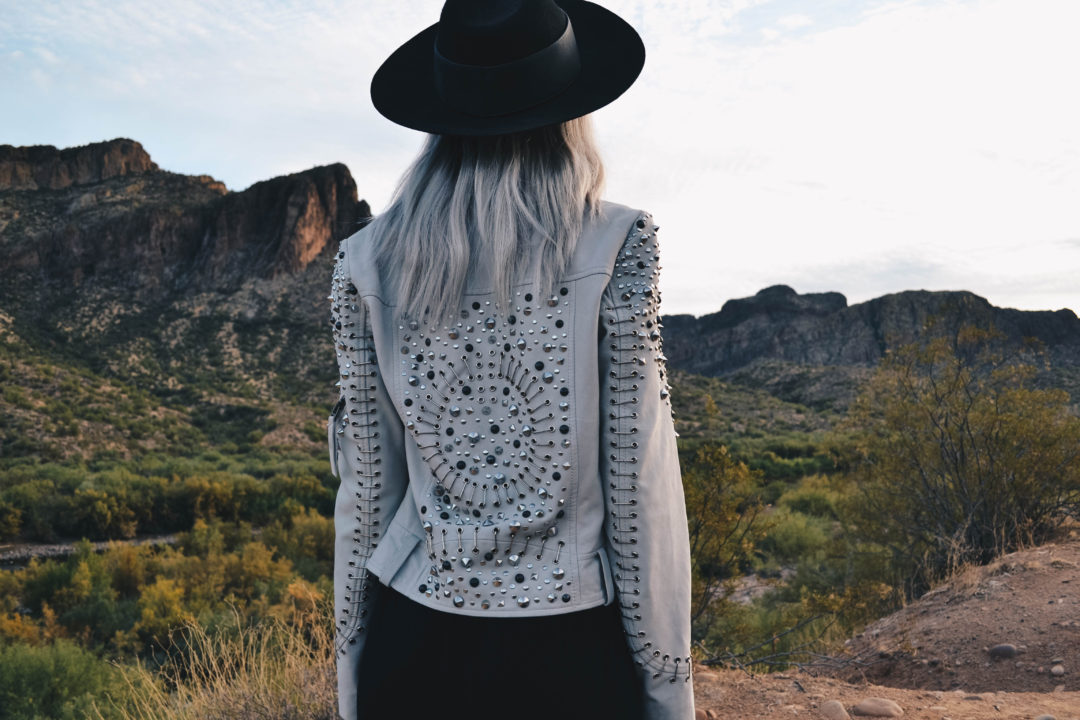 And you thought I was going to be naked, didn't you? As the weather starts to cool off at night out here in the desert, it's safe to break out the leather jackets. While a classic black moto jacket will always be my go-to, I though I'd switch it up a little bit an try a lighter jacket instead. I'm also a sucker for embellishments, so the spikes and safety pins on this deerskin jacket are right up my alley Get similar hats here, here, and here. Get similar jackets here, here, and here. Get my necklace here, and similar ones here and here. Get similar dresses here, here, and here. Get similar rings here, here, and here. Get similar boots here, here, and here. As with the majority of of my fall/winter looks,…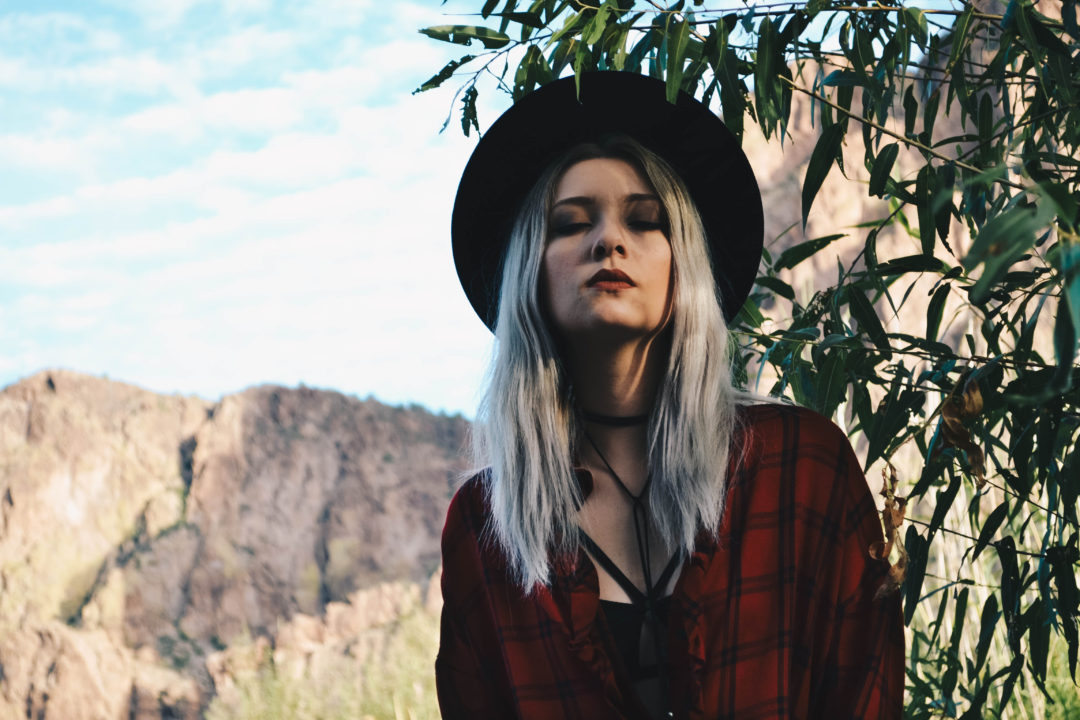 I love plaid. I think it may be one of my favorite prints. Plaid is just such a versatile print. It can be country, preppy, or even punk rock. With plaid being so on-trend this fall, getting your hands on great plaid items is even easier this season. With the right accessories, I was even able to make plaid feel a little more western and cool.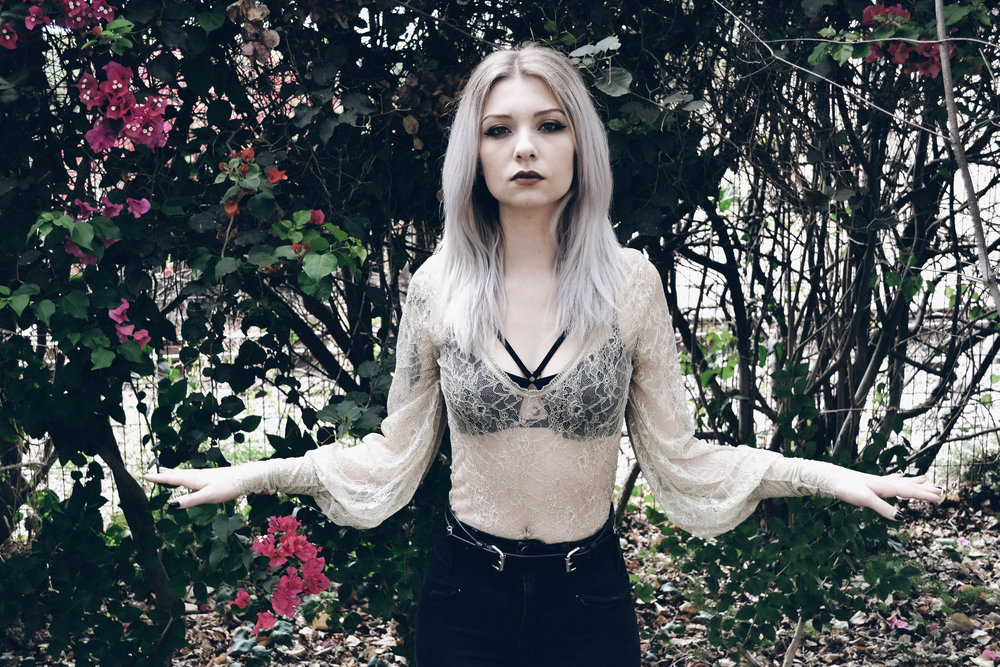 One of the biggest trends this fall is the Victorian look. Think: lace, billowing balloon sleeves, and feminine blouses. If I'm going to rock something feminine, I definitely try to lean more towards Victorian, baroque, and rococo styles since they tend to be so dramatic and over-the-top. One way to make these feminine style look more edgy is to layer them over black lingerie and pair them with edgy accessories.