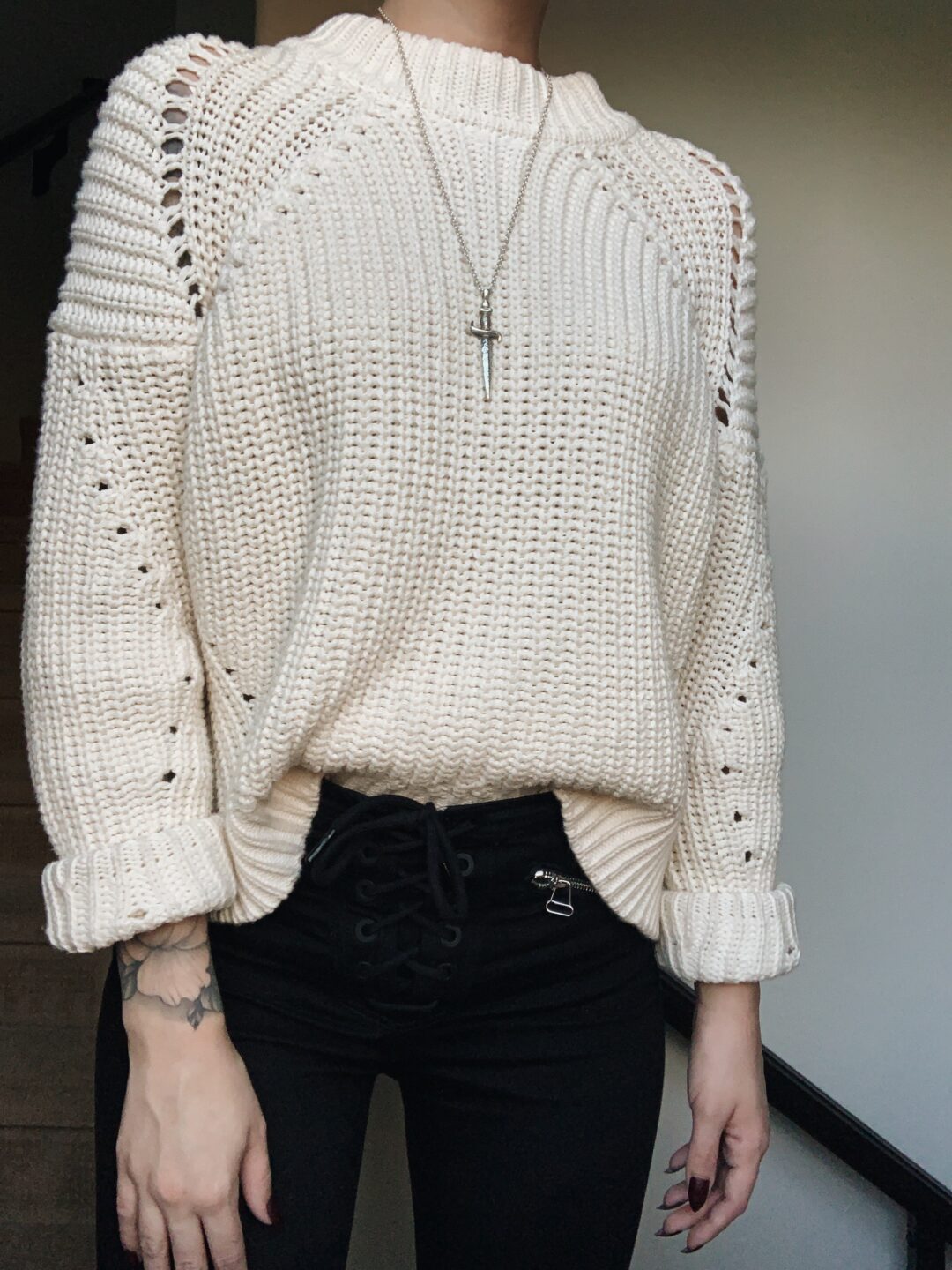 Everyone talks about how hot the desert is in the summer, but no one ever talks about how cold it gets in the winter. Sweater weather is upon us and I'm seriously loving it.
I tend to opt for more of the chunky knit sweaters. They always just look super cozy and casual. My favorite winter look is a chunky sweater tucked into skinny jeans or slim leather pants.I think it gives your look a nice contract between soft and a little edgy.
I bought my super cozy sweater from AllSaints last year and I love it. I tucked it into lace-up high waisted jeans from Rag & Bone and my all-time favorite dagger pendant from Great Frog.
Shop some of my favorite sweaters below: