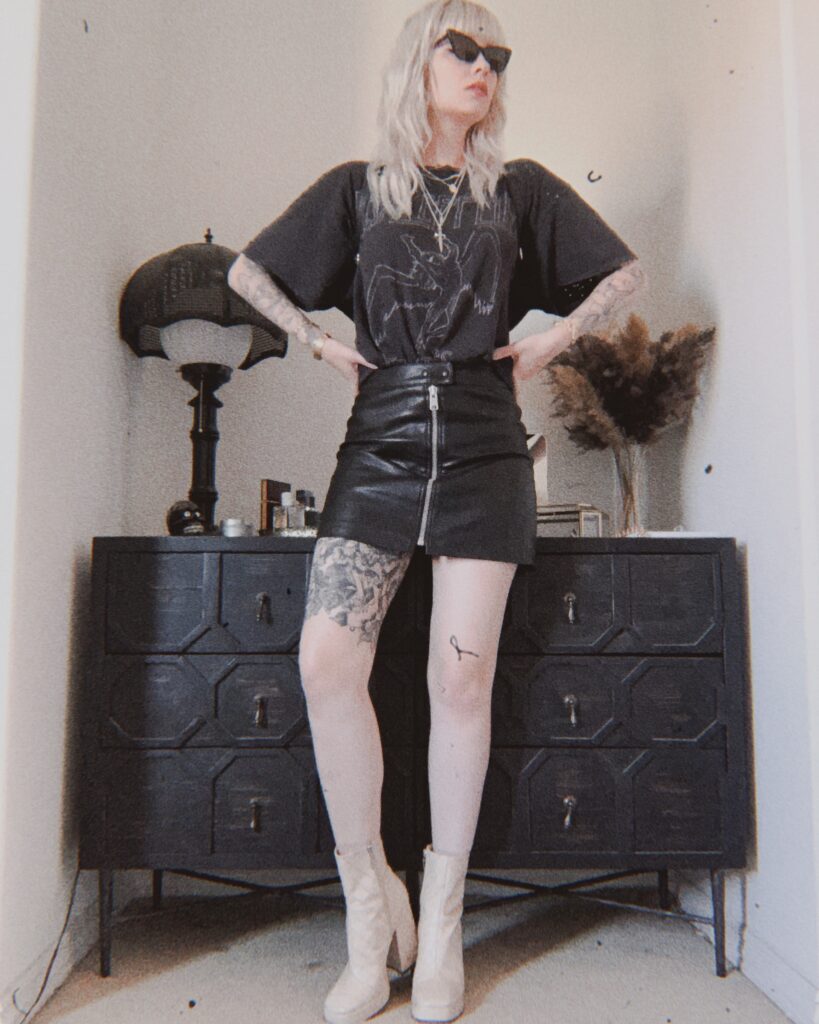 I was very lucky to have a dad who was very into music growing up. It's probably why I've always been so into music too, especially rock n roll. I've pretty much lived in a band tee since high school and I still wear them all the time as an adult. This look features a tee from one of my dad's favorite bands: Led Zeppelin.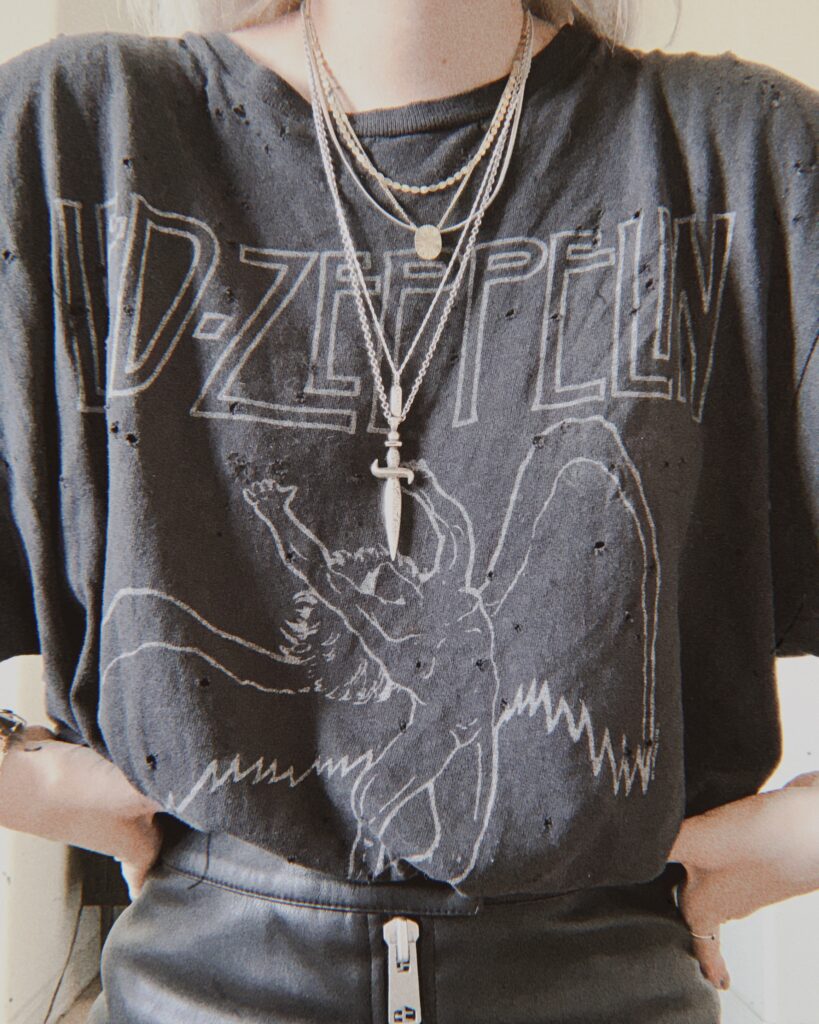 The foundation of this outfit is a good distressed band tee. In this case I'm wearing a vintage Led Zeppelin tee from Furst Of A Kind. They're based out of LA and they handpick and rework vintage tees. Every band tee I've gotten from them has been super soft and distressed in all the right places.
I paired it with a vegan leather skirt from AllSaints, Lily sunglasses from Saint Laurent, the mini Julian backpack from Rebecca Minkoff, and cream croc boots from Schutz.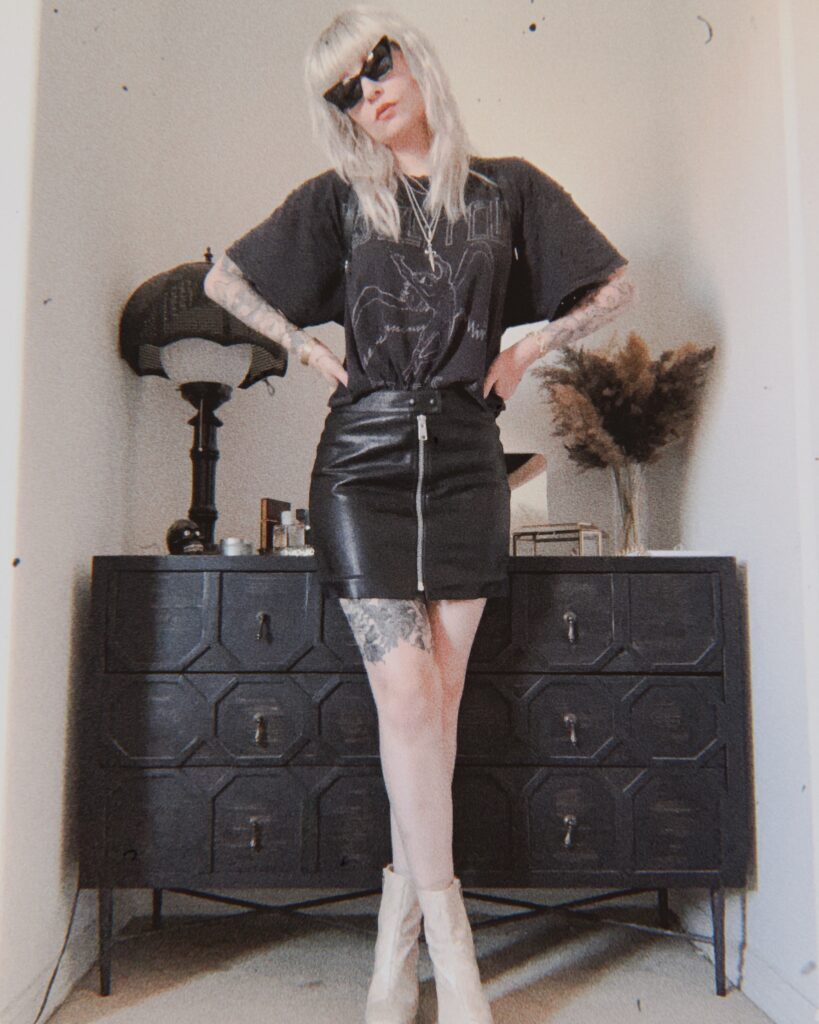 I've also really been into jewelry lately. I guess I've always had a pretty large collections of rings, but I usually neglect the other pieces. I can't really commit to either gold or silver so I've been rocking the layered mixed metals look. My pieces include the Surfside Necklace + Parker Bracelet + Power Gemstone Ring from Gorjana, the Engraved Dagger Pendant from The Great Frog, and the Order/Chaos Pill Charm from Maison Miru.