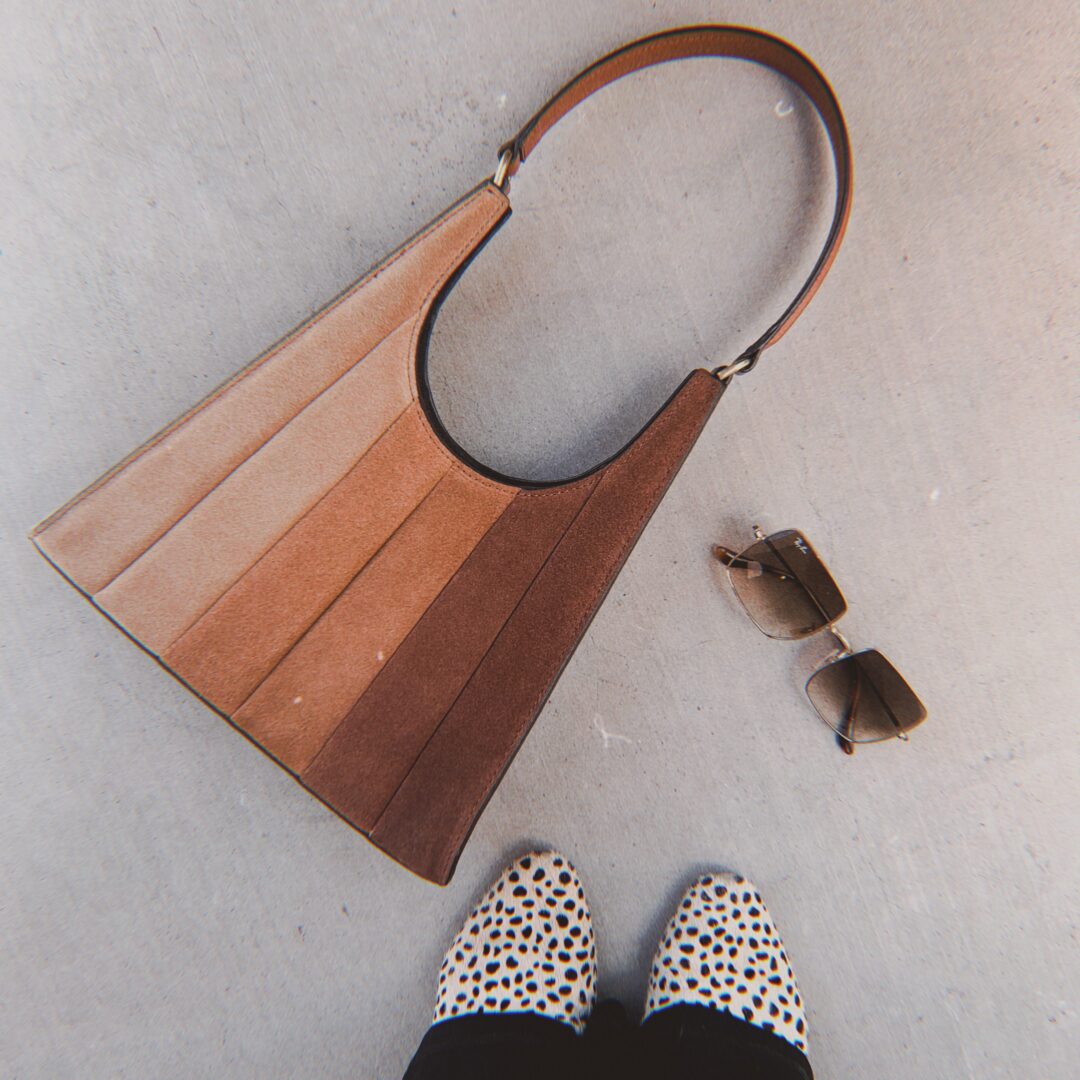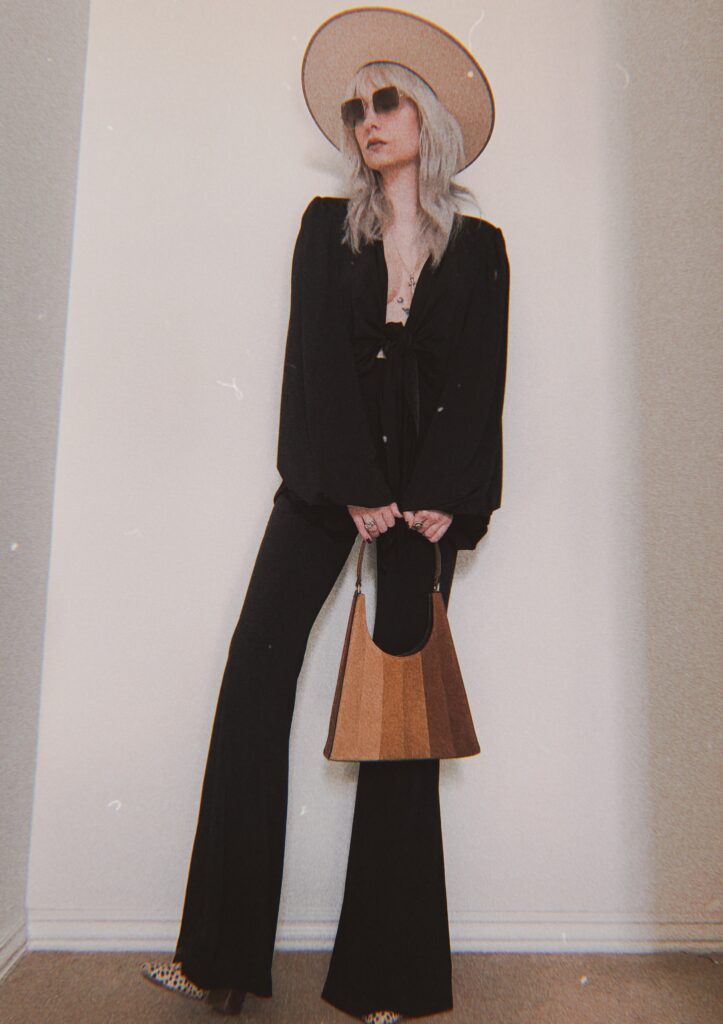 If you want to feel like you're wearing your pajamas out in public but look chic, this jumpsuit is the perfect piece for you. It's made of a super slinky fabric that looks cool and feels super soft. Add some cute accessories and you've got the perfect look to lounge around all day in.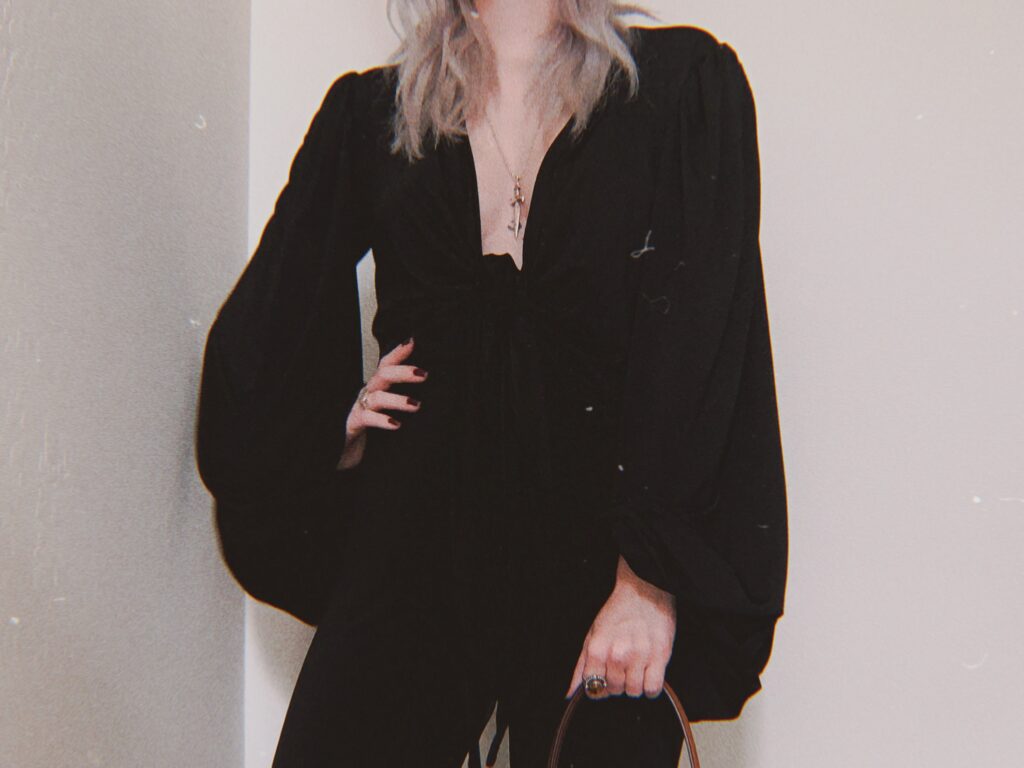 My jumpsuit is the Clementine Jumpsuit from Rat & Boa. Super soft, slinky, and chic, it's the perfect jumpsuit to wear all year round.
For my accessories, I added the Ivory Rancher Special hat from Lack Of Colour, the Rectangle 1969 sunglasses from Ray-Ban, and the quilted sueded bag from Staud. My necklace is the Engraved Dagger Pendant from The Great Frog and my shoes are from Dolce Vita.