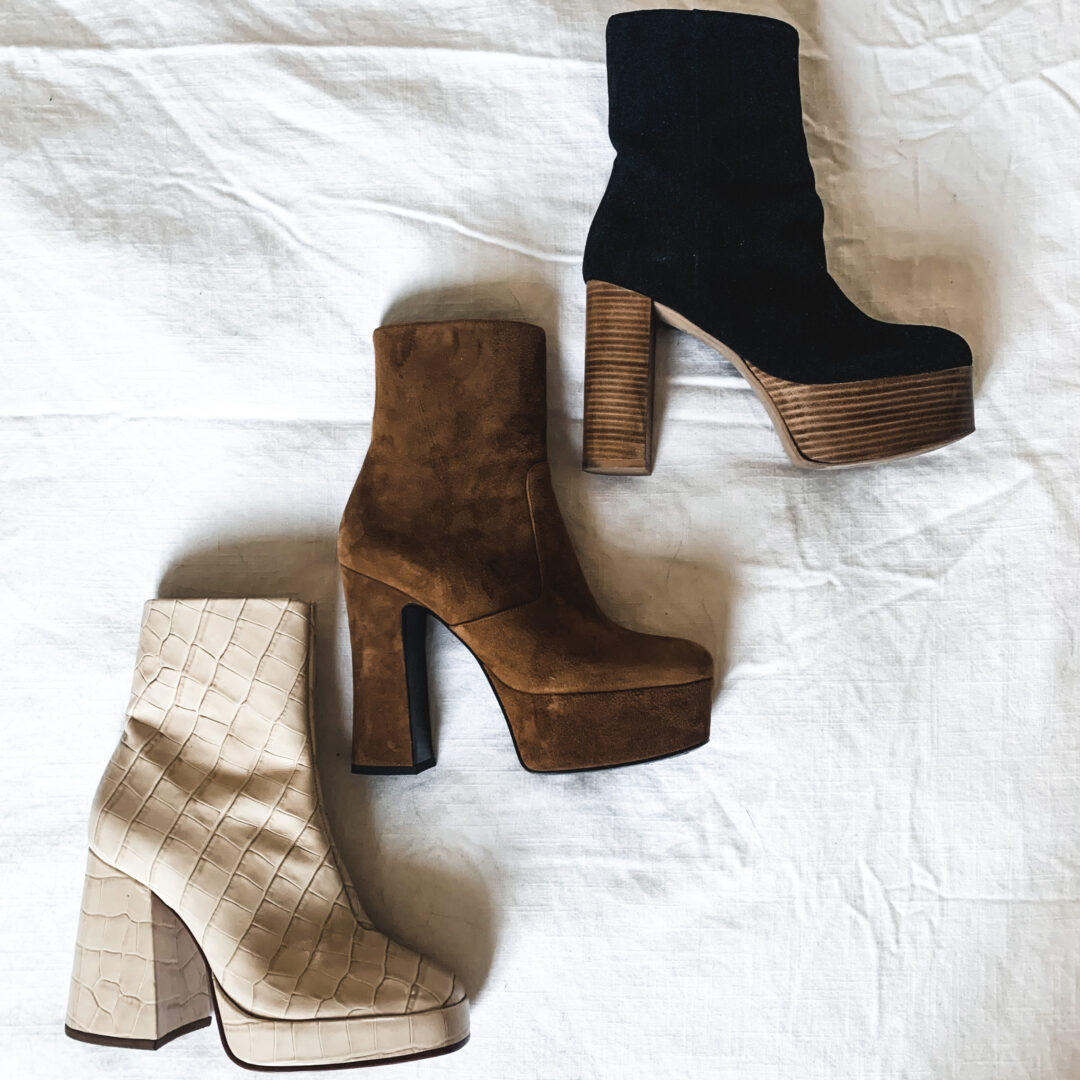 Obsessed With Platform Boots
Platform boots, or Bowie boots, are essential to any 70s-inspired wardrobe. While these boots have been worn by tons of rockstars over the years, I first associated them with the glam rock icon, David Bowie.
The great thing about these boots is that you can find a boot to fit anyone's style. You can find them in basically any color or patter and with literally any kind of embellishments. Are you more punk rock? You can find them with spikes. Goth? There are plenty of options with black leather buckles. Do you really embrace the "glam" in "glam rock"? There are tons of glam patterns out there for you.
Personally, I prefer to choose platform boots in suede or animal prints. Picking boots that are a little more neutral gives you more outfit options. I'm really in love with these secondhand Saint Laurent Candy boots in brown suede that I bought from The Real Real.