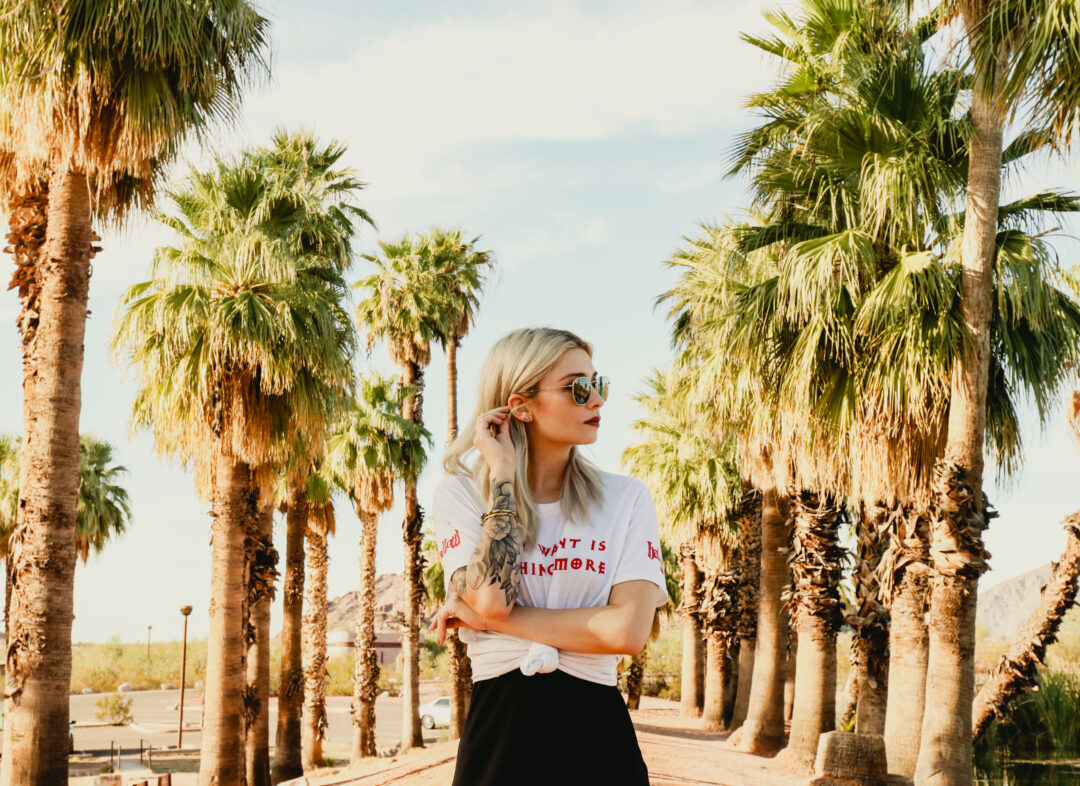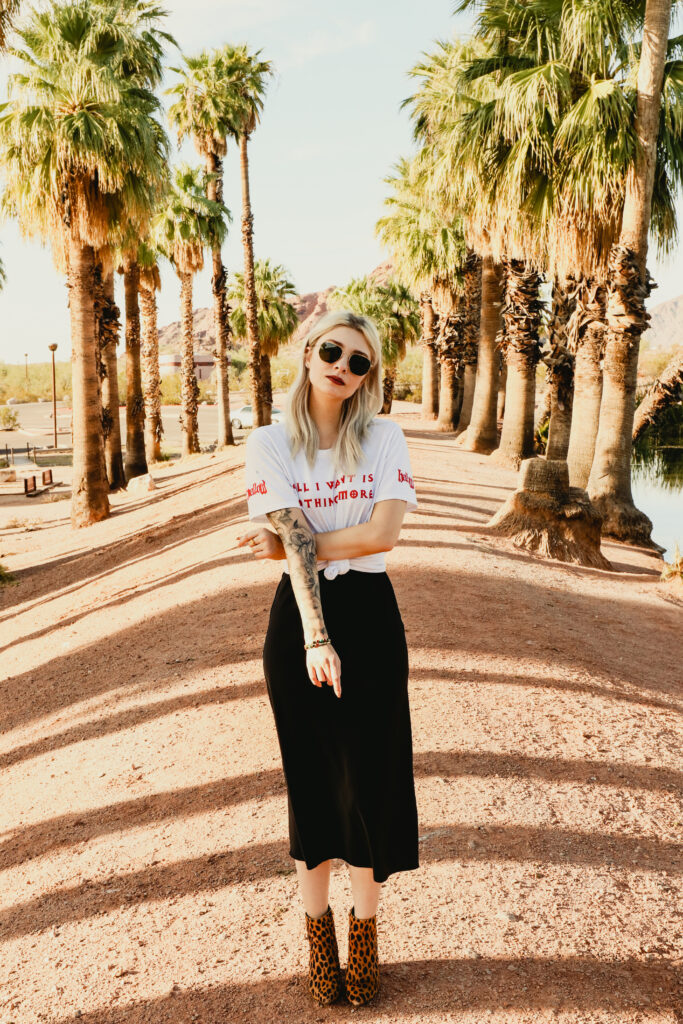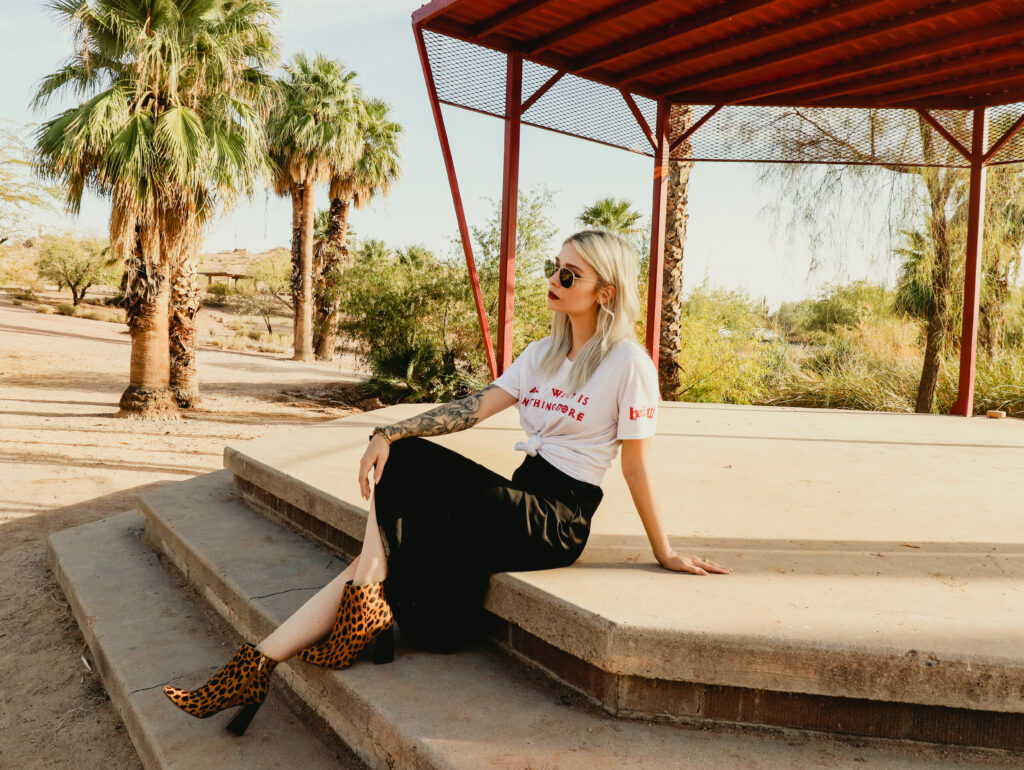 Fun fact: there's only one native species of palm tree in Arizona, and it's called the California fan palm. I have no idea why it's not called the Arizona fan palm, but I guess that's why I'm not in charge of important things. When you're surrounded by dirt, rocks, and cacti all the time, seeing some palm trees is a little oasis in the desert.
I've been pairing a lot of graphic tees with my midi slip dress to be able to enjoy the ease of the dress while still keeping it casual. Hallow Collective was amazing enough to send me this All I Want tee all the way from the UK. They have some seriously killer graphic designs. Check them out.
Anyways, I paired this tee with a slip dress from AllSaints and some leopard print calf hair boots from Vince Camuto. I'm also wearing my new favorite hexagon frame sunglasses from Ray Ban. I couldn't decide between round or square frames, so I opted for a shape that was kind of in between them.
Photos by Maria Mena.