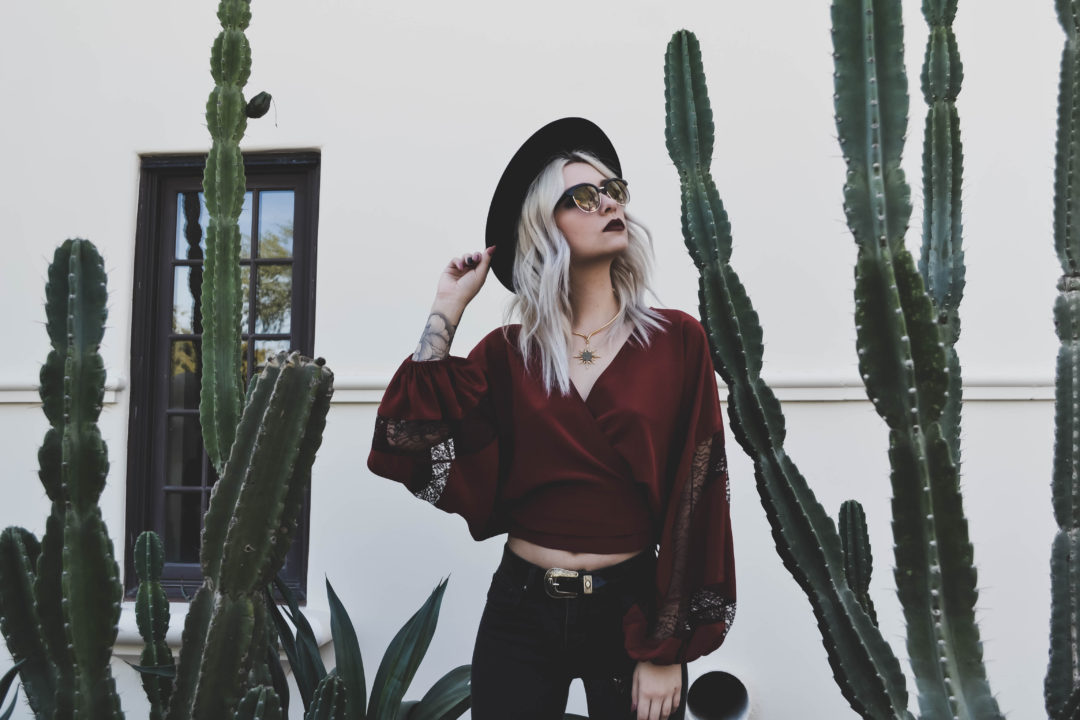 This garnet top is the perfect way to add a little bit of color to winter. Luckily, I live in an area where I can still wear a top like this in the winter and not actually freeze to death.
Shop similar hats here, here, and here.
Shop similar sunglasses here, here, and here.
Shop my top here, and similar ones here and here.
Shop similar belts here, here, and here.
Shop similar jeans here, here, and here.
Shop similar shoes here, here, and here.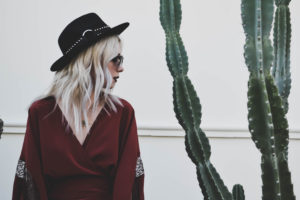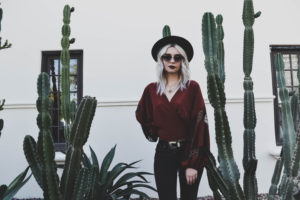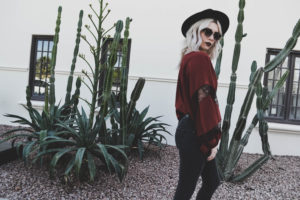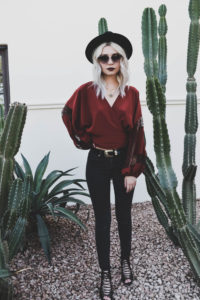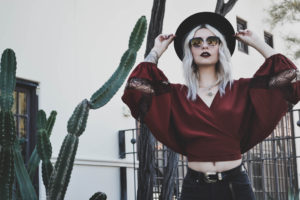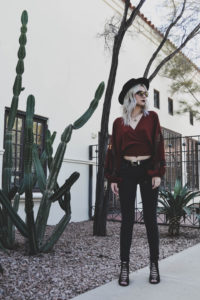 While I don't usually wear a lot of color, when I find a color that I do like, I become a little bit obsessed with it. Jewel tones are probably my favorite colors, so this garnet top was a no-brainer.
Elizabeth And James is definitely one of my top brands, partially because I love the Olsen twins. Their modern bohemian pieces are definitely needed to soften up my wardrobe a little bit. The Talia Silk Wrap Blouse from Elizabeth And James is seriously so cute and perfect for fall and winter if you live somewhere that doesn't get any snow. Because it's a little bit cropped and the fabric is light, I can definitely see myself wearing the top in the spring as well.
Since the Talia Silk Wrap Blouse is a major pop of color for me, the rest of my outfit had to be black of course. A studded wide-brim hat from The Kooples and sunglasses from DVF are perfect for hiding dry winter skin or frizzy hair. Black high waist skinny jeans and a western-inspired belt are a must to wear with a cropped top. I wore my lace-up heels from Jeffrey Campbell, but I've also been wearing the outfit with ankle boots as it cools off.
Photographer: Nathan Jelenich