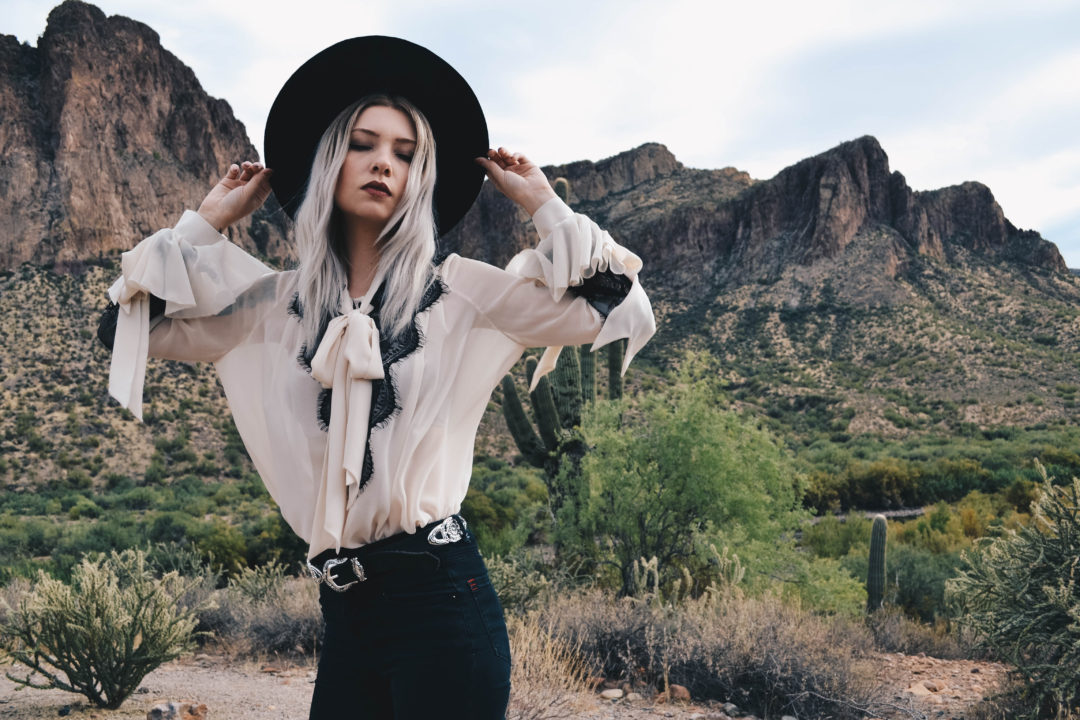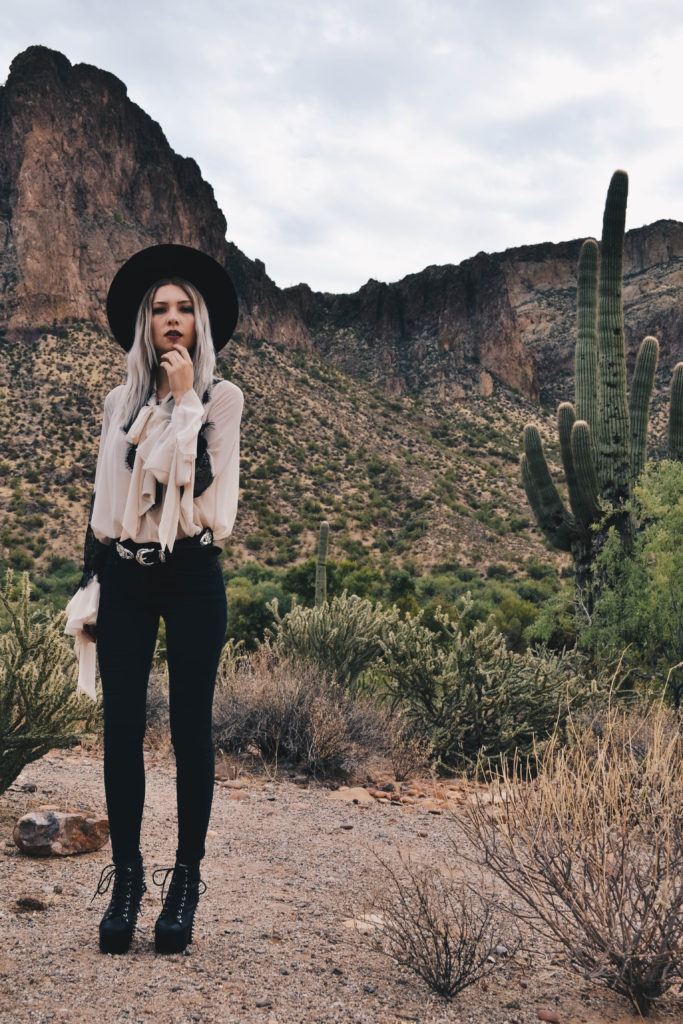 I know I haven't really discussed my to all that much, but I promise I will in a future post soon! Anyways, I finally moved from California to Arizona! While LA will always be my favorite place, my new home is in the desert.
The southwest is so cool. It's so beautiful and the energy is amazing. With this outfit, I was going for a modern cowgirl meets western witch vibe. I'm taking this move as a way to branch out from everything I was comfortable with in California. I'm really trying hard at creating new looks and embracing a more witchy western bohemian style.
Get my hat here and a similar hat here
Get similar blouses here, here, and here
Get similar belts here and here
Get similar jeans here, here, and here
Get similar boots here and here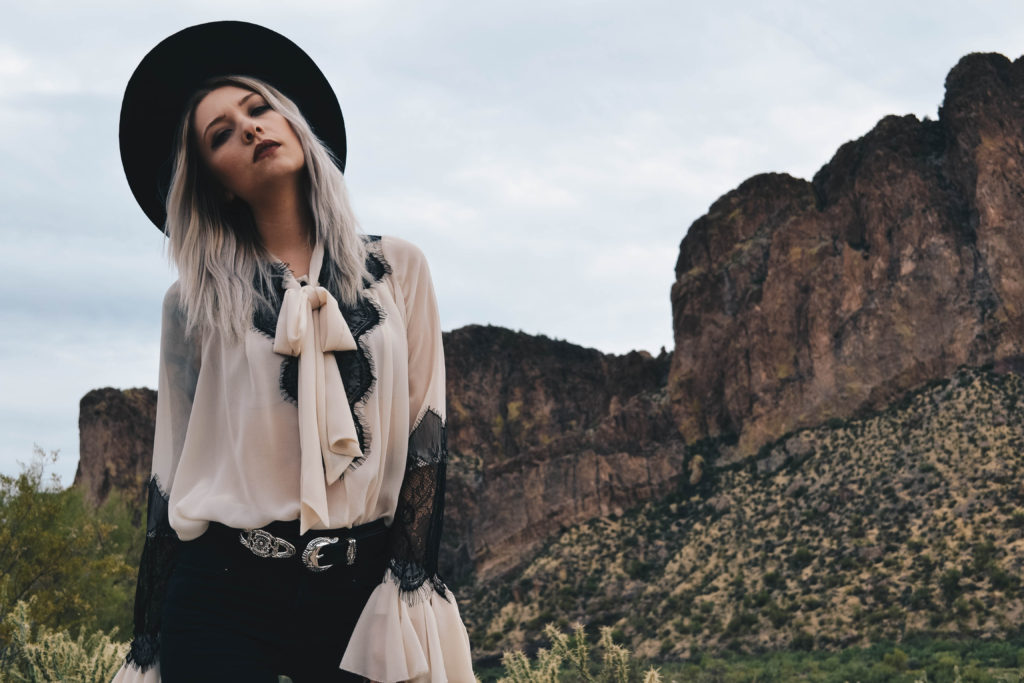 For this outfit, I started with my essential accessory: my studded felted hat from The Kooples. This hat will give any outfit a more western vibe. Then, I wore this ruffled pussy bow blouse for some western romance. For a super detailed blouse, it's actually pretty versatile. I've used it in western-inspired looks, grunge look, and even as part of a Halloween costume. I tucked the blouse into a pair of high-waisted skinny jeans to make the look a little more modern. A western belt gives my outfit a touch more of a western detail. Lastly, a pair of spiked heels give my that little bit of edge I need in every outfit.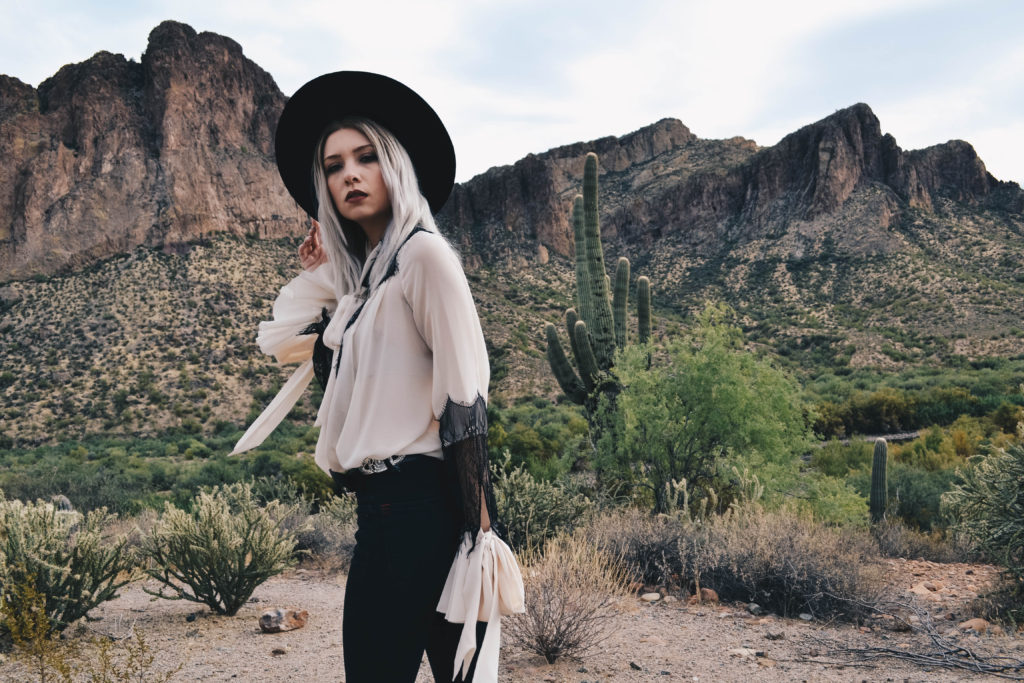 Photographer: Nathan Jelenich