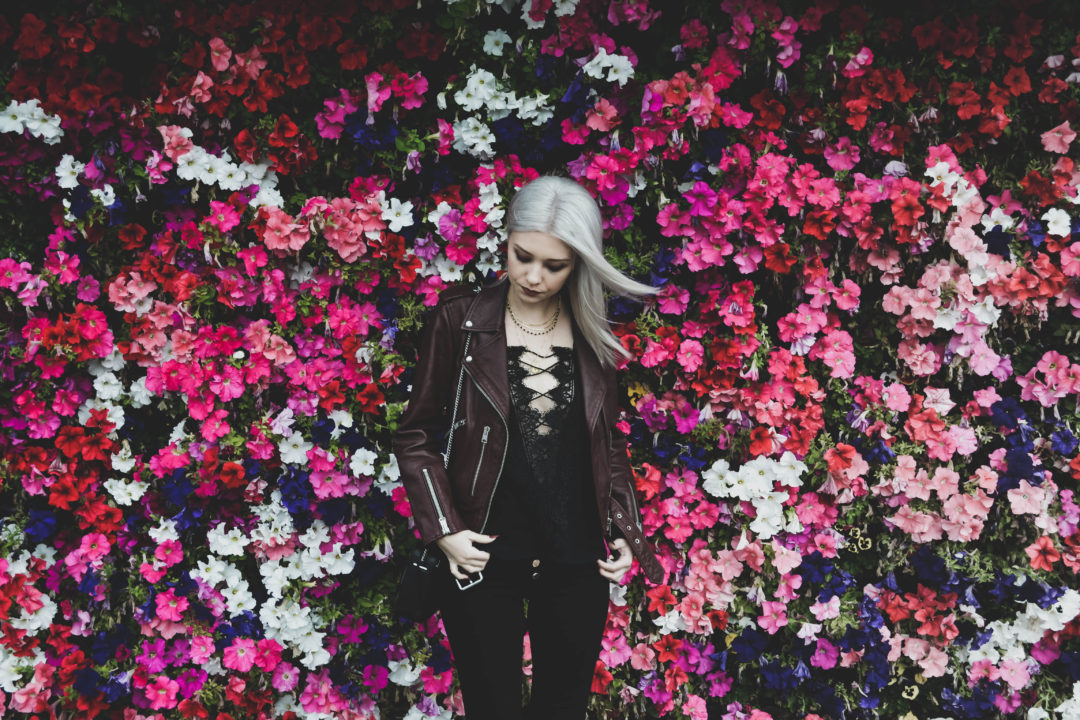 Happy Valentine's Day! Whether you're with someone or alone today, it's important to remember to love yourself first! And no matter what your relationship status is, you can always treat yourself to some killer new pieces for your closet.
Shop similar leather jackets here, here, and here.
Shop similar necklaces here, here, and here.
Shop my cami here, and similar ones here and here.
Shop similar bags here, here, and here.
Shop my jeans here, and similar ones here and here.
Shop similar boots here, here, and here.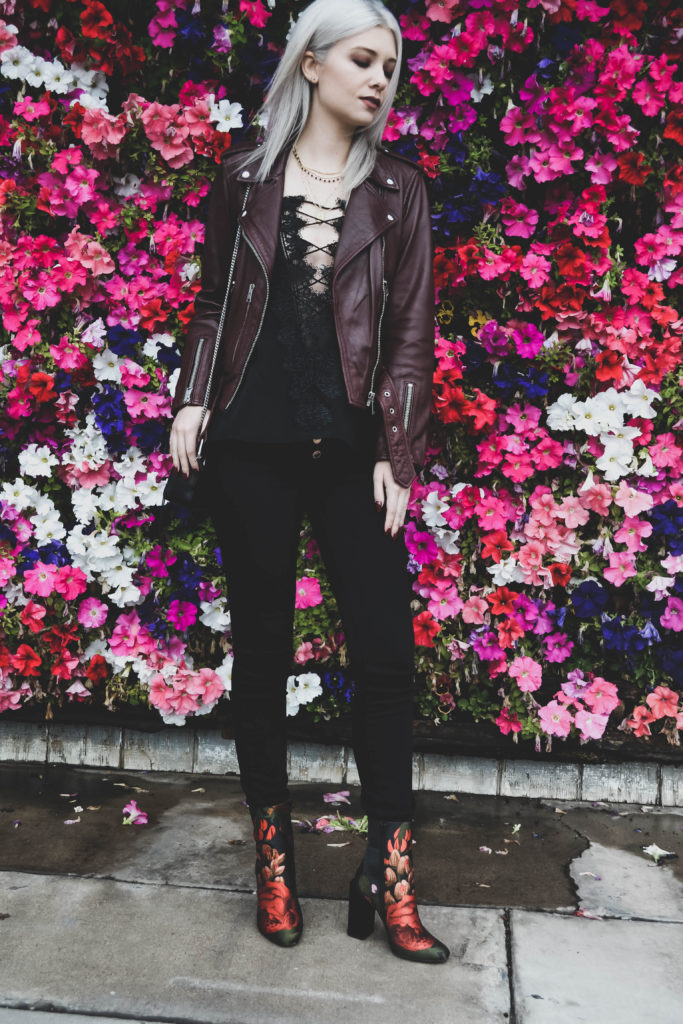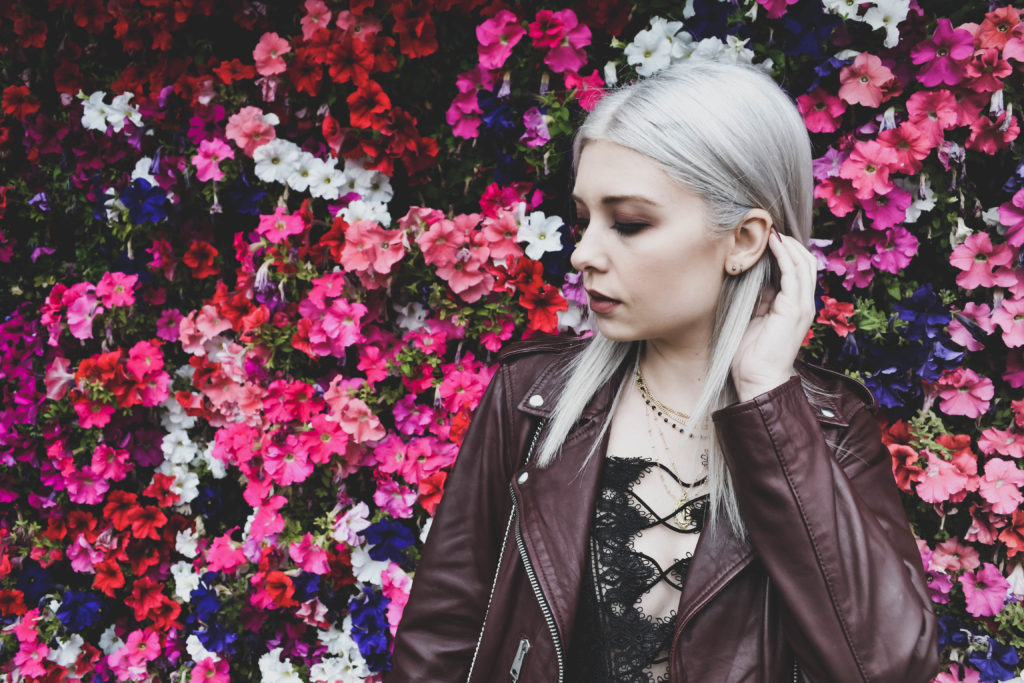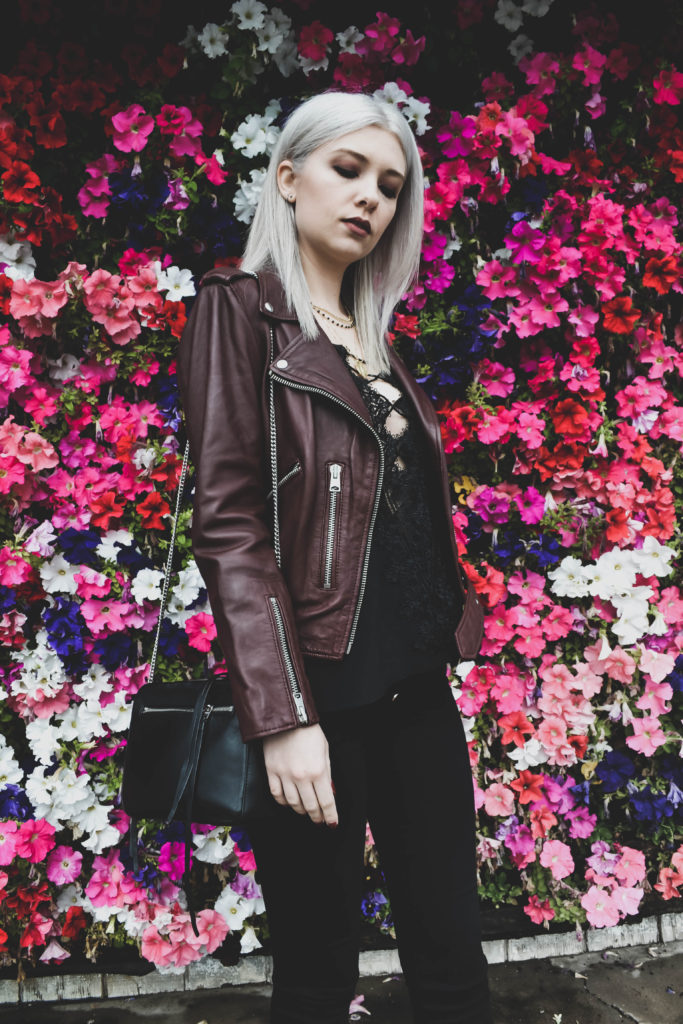 If you're in a relationship, Valentine's Day usually means it's date night. I wanted to do something a little different than your standard dress for my date night outfit. Also this year it's still pretty cold at night, so I have no problem layering up.
I decided to switch things up with a colored leather jacket. I went with a reddish oxblood color that was perfect for Valentine's Day. Under it, I'm wearing the lace up front The Charlie camisole from Cami NYC. This camisole is actually reversible so you can wear the lace up part in the back if you're not into plunging necklines. I'm also wearing my Huxton High-Rise Button Front Ultra Skinny Jeans from Paige, which have quickly become my favorite jeans. To soften up the look a little bit, I'm wearing the embroidered Stratford boots from Jeffrey Campbell. For accessories, I decided to keep it simple and just wore the Mary Magdeline Layered Necklace from Local Eclectic.
I also just wanted to note that just because you're single on Valentine's Day doesn't mean you have to get bummed out. Really, Valentine's Day is a made up holiday and actually means nothing. While I'm currently in a relationship, I've been single for plenty of Valentine's Days (and I've been dumped on quite a few of them too). I know it sounds so cliche at this point, but the most important thing is that you love yourself. And if there's no one to take you out on a date tonight, there's nothing wrong with sitting at home, opening a bottle of wine, and treating yourself to some killer new clothes instead.
Photographer: Nathan Jelenich