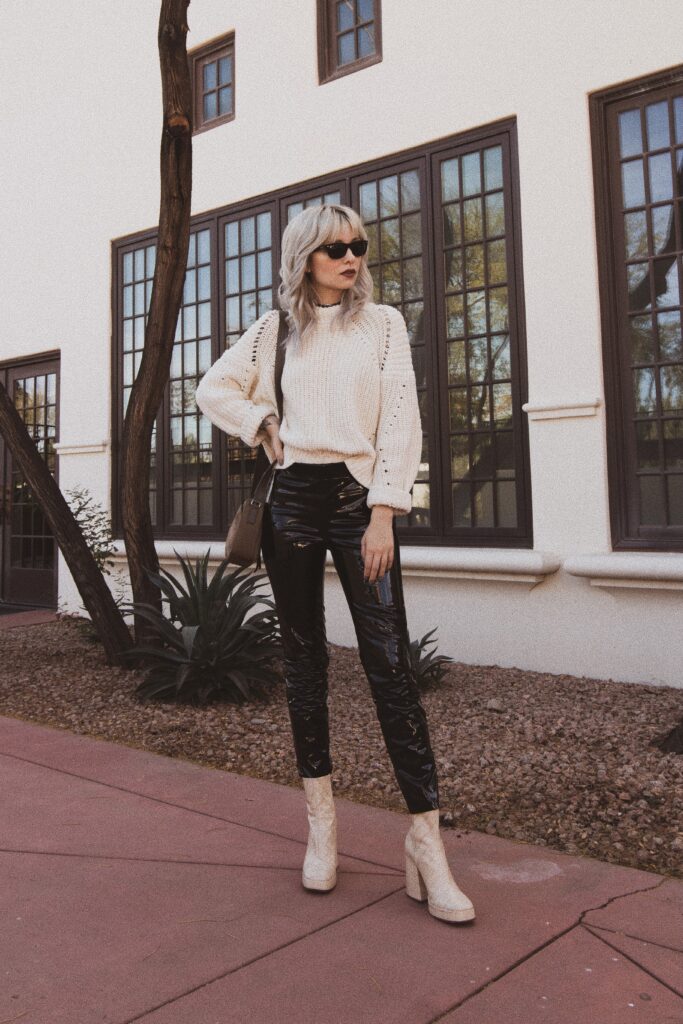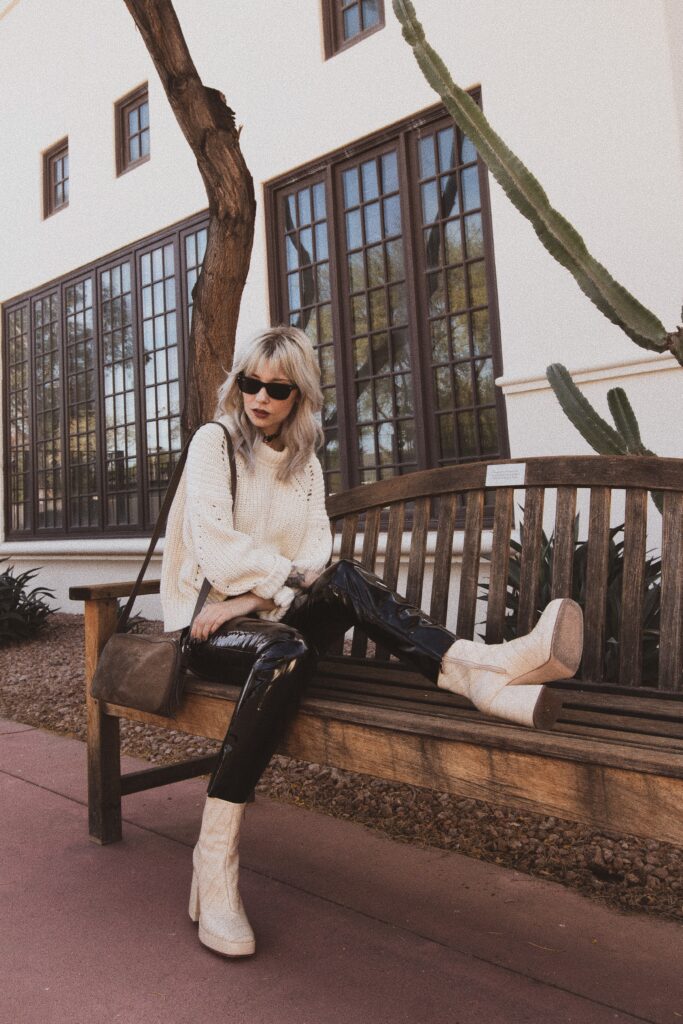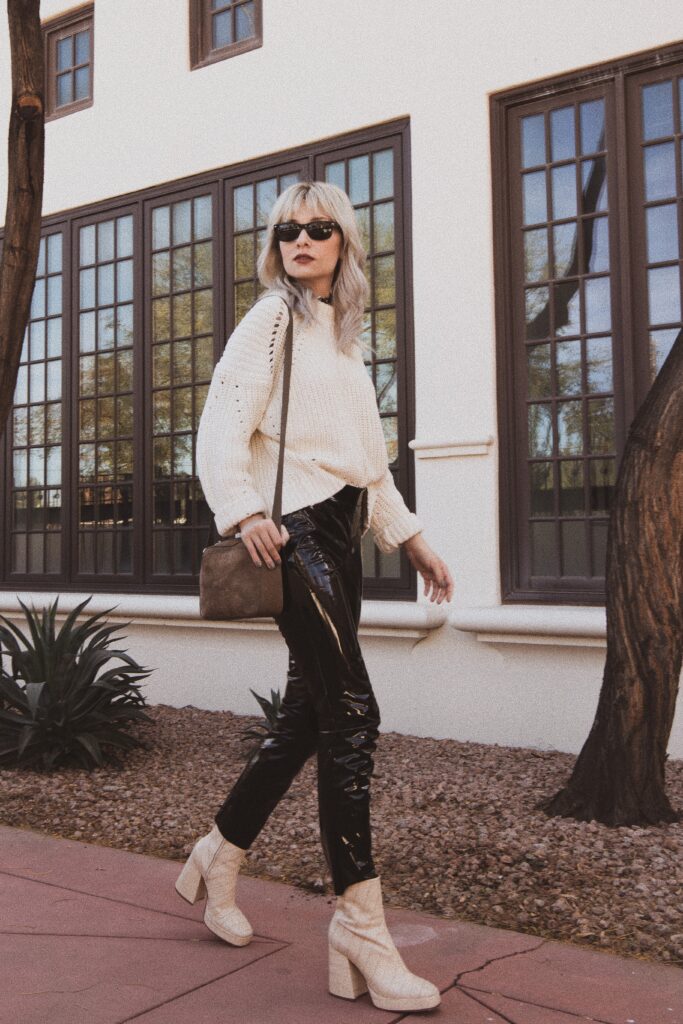 For a very, very brief moment in Arizona, it's sweater weather. It's time to break out the knitwear, leather, and boots. I am in my optimal form.
Vinyl pants are my new obsession, especially since I recently got these vinyl pants from Raey. I really love how edgy vinyl pants look with something softer like a white sweater. I'm always into the mixture of hard and soft pieces and I think combining the two textures makes this black and white outfit more interesting. Of course, I also had to throw in my croc-embossed platform boots. I got them secondhand from The Real Real and I am also totally obsessed with them.
For accessories, I had to go with my classic Ray-Ban wayfarers (which you can get prescription lenses for from LensCrafters by the way), an olive suede camera bag from AllSaints, and a leather signature choker from Zana Bayne. Nothing says "I'm edgy and cool" like wearing fetish-inspired accessories out in public.
Photos by: Maria