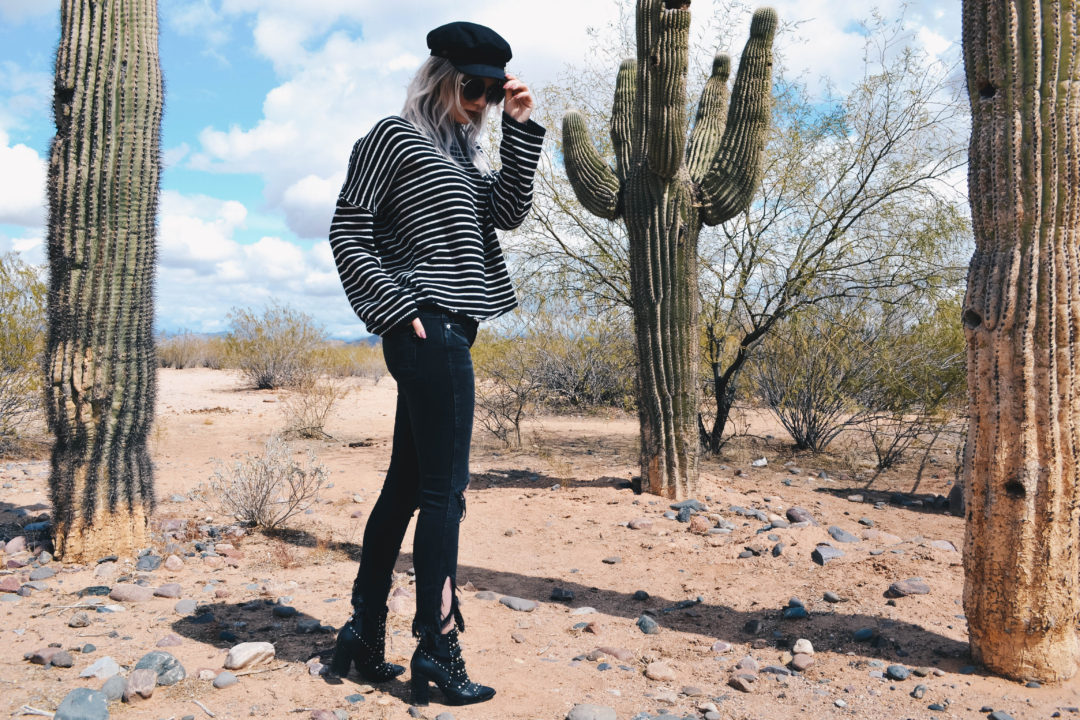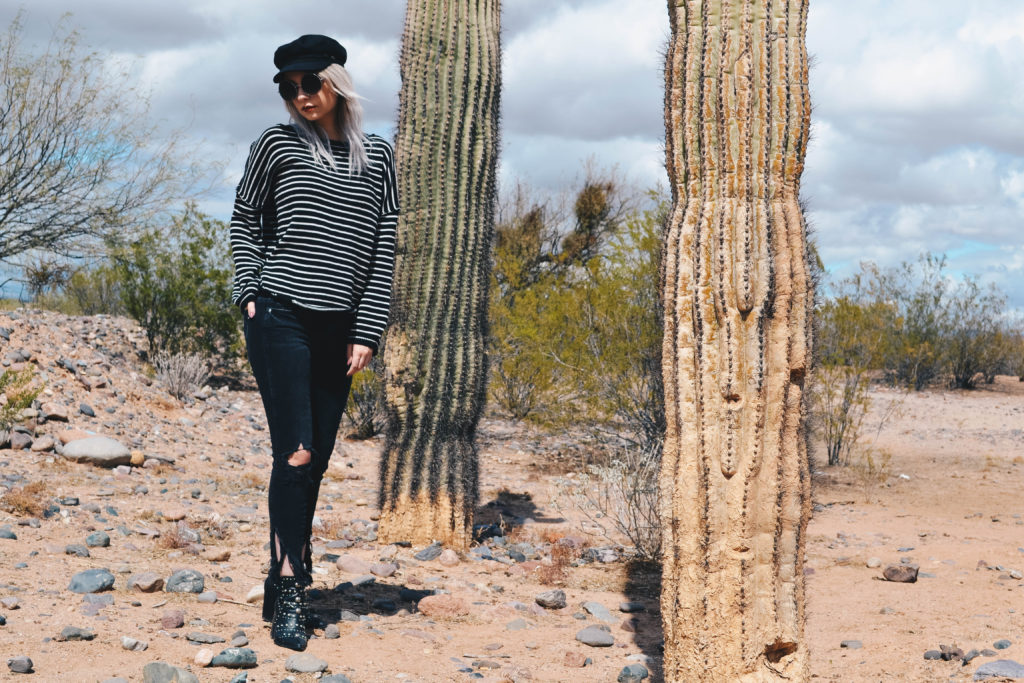 I'm writing this on the day of the equinox, so spring is officially here. Still, even out here in the desert, you can get away with a light sweater. I'm definitely going to be taking advantage of this for as long as I can in this striped sweater. I know sweltering heat is just around the corner.
I'm still wondering how I'm going to handle the summers out here. Sure, I used to visit Arizona for a couple weeks during the summer as a teenager, but that was for such a short amount of time. Living in it is definitely going to be different than what I've experienced visiting it.
Get my hat here, here, or here.
Get similar sunglasses here, here, and here.
Get my sweater here, and similar ones here and here.
Get similar jeans here, here, and here.
Get similar shoes here, here, and here.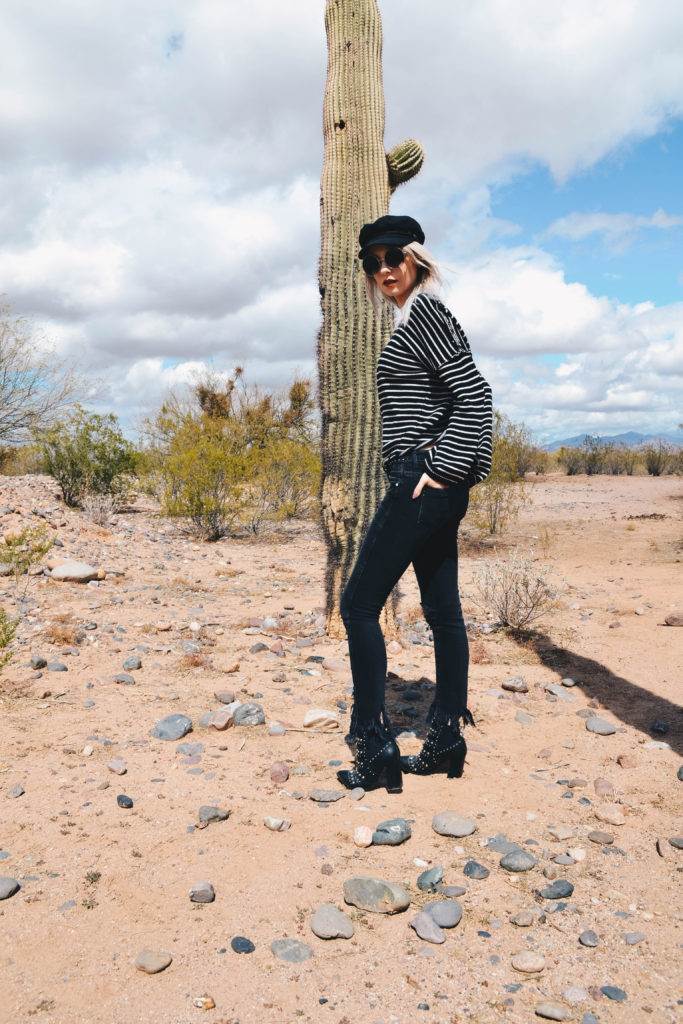 I really love how this sweater from Urban Outfitters fits. In the picture online, the twist is supposed to be in the front, but I prefer to wear it in the back. This open back shows a sexy peek of skin and keeps me cool on those warmer spring days in the desert. It's also great for showing off a cute bralette I paired it with a pair of shredded skinny jeans and studded booties for a little bit of edge. I also wore my fisherman hat from Brixton which I've been rocking a lot lately. This hat is seriously perfect for lazy hair days. I finished off my look with a pair of huge circular sunglasses. I love the retro vibe they give off.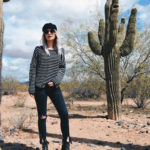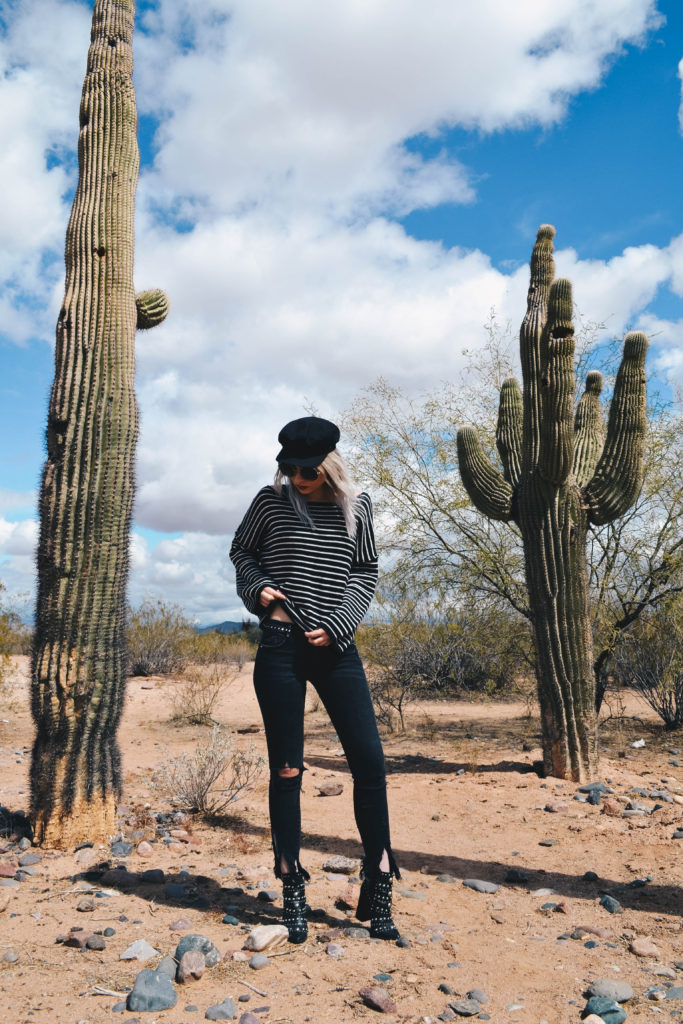 Photographer: Nathan Jelenich
This post contains affiliate links