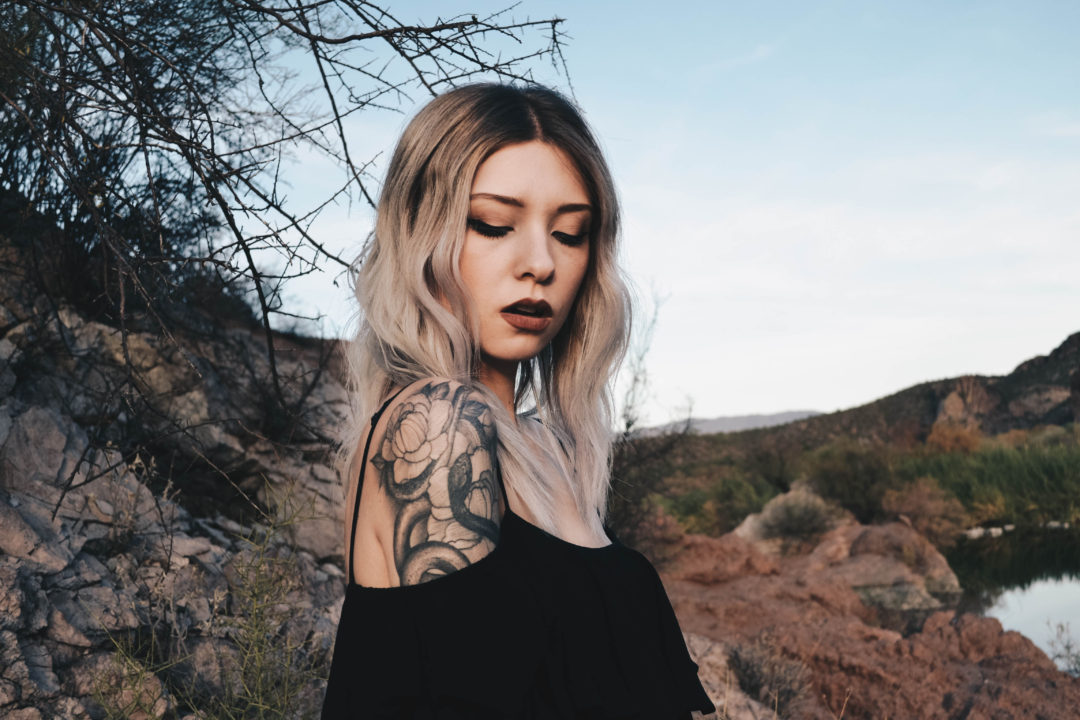 First Taste Of Spring In The Desert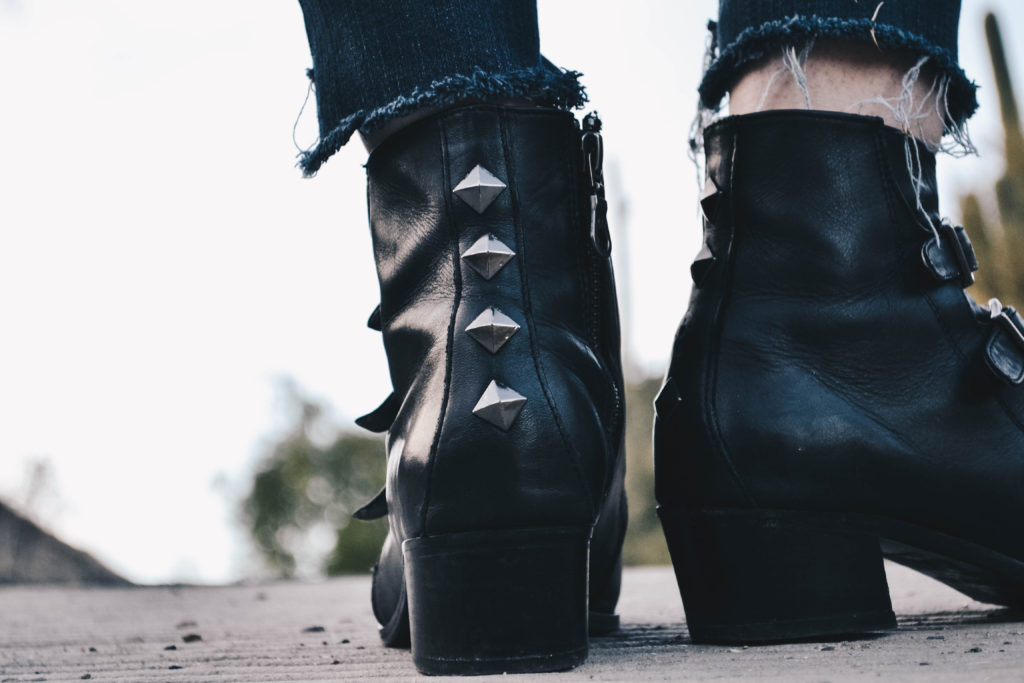 While it may not officially be spring yet, we are getting our first taste of it out here in the desert.
Similar tops here, here, and here.
Similar jeans here, here and here.
Similar boots here, here, and here.
Similar bags here, here, and here.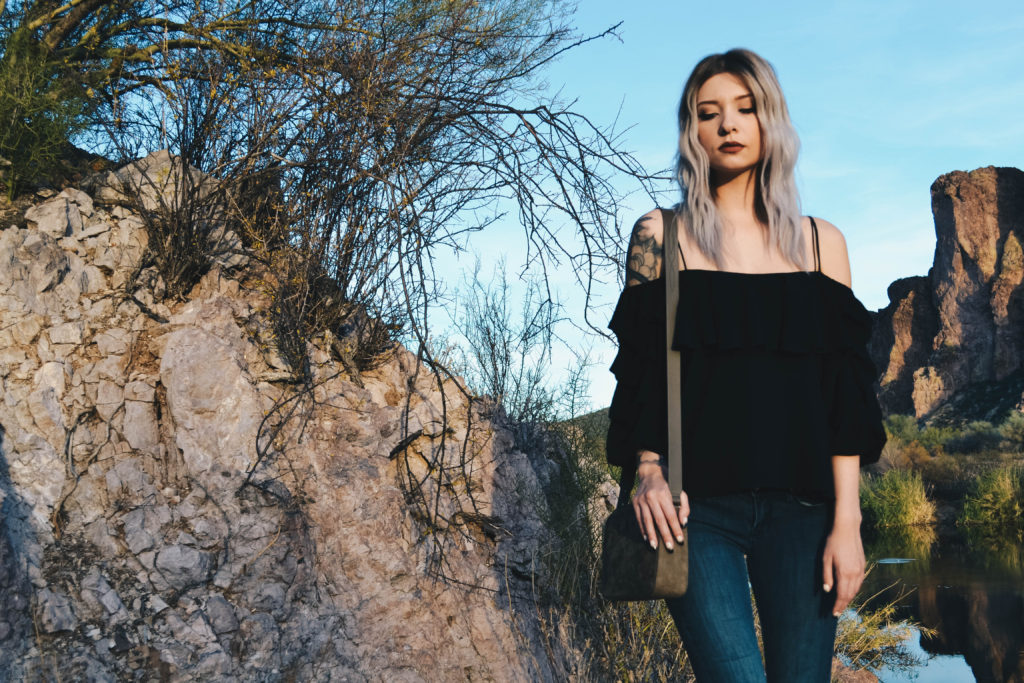 While some parts of the country are still snowed in, the desert is getting its first taste of spring. The past couple weeks have been kind of rainy, thanks to the storms passing through California. However, now that the storms are over, new life is returning to the desert. Out here, we can finally get away with not wearing a jacket and actually showing some skin.
This is one of my many transitional outfits. I decided to try the "could shoulder" trend without going too feminine. While the ruffles on this top may be sweet, wearing it in my signature color made it a little more elegant instead of super girlie. I wore my skinny jeans with the step hem I DIY-ed myself. My boots give the outfit its edge. Pointed toes, studs, and buckles are signature "edgy" elements when it comes to boots. I love that I've found a boot that has all of these elements.
Lastly, I'm rocking my favorite AllSaints camera bag. This bag was a gift from my boyfriend and I love it so much. He bought it during AllSaints' seasonal sale, so he got it for a steal. If you're looking for luxury pieces but don't have a luxury budget, I definitely suggest stocking up during their seasonal sales (usually in January and August). They also have affordable basics all year round.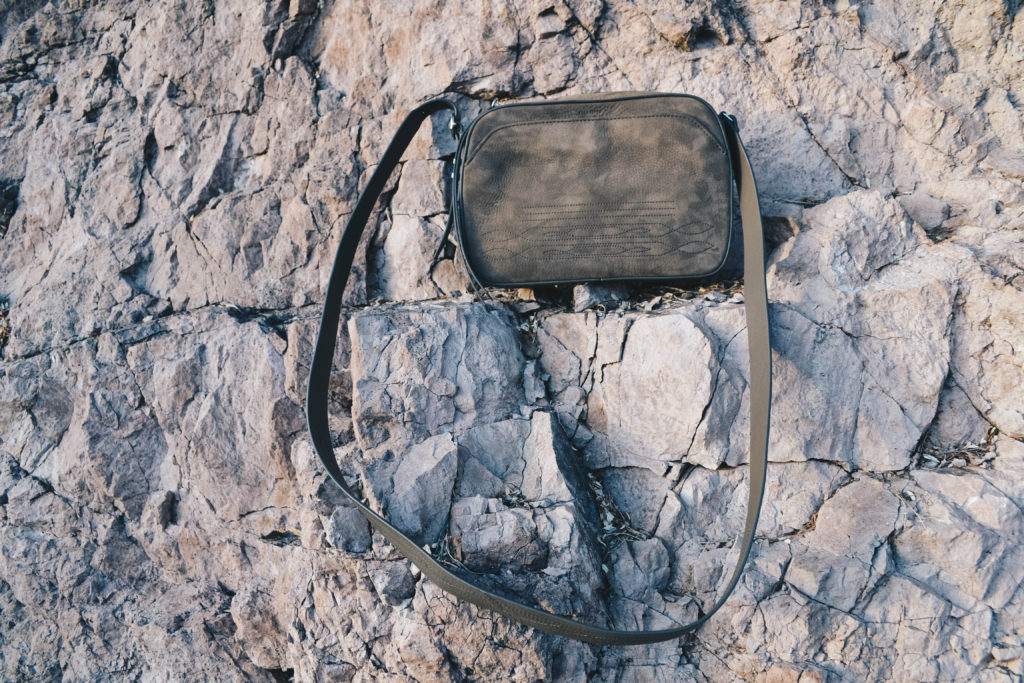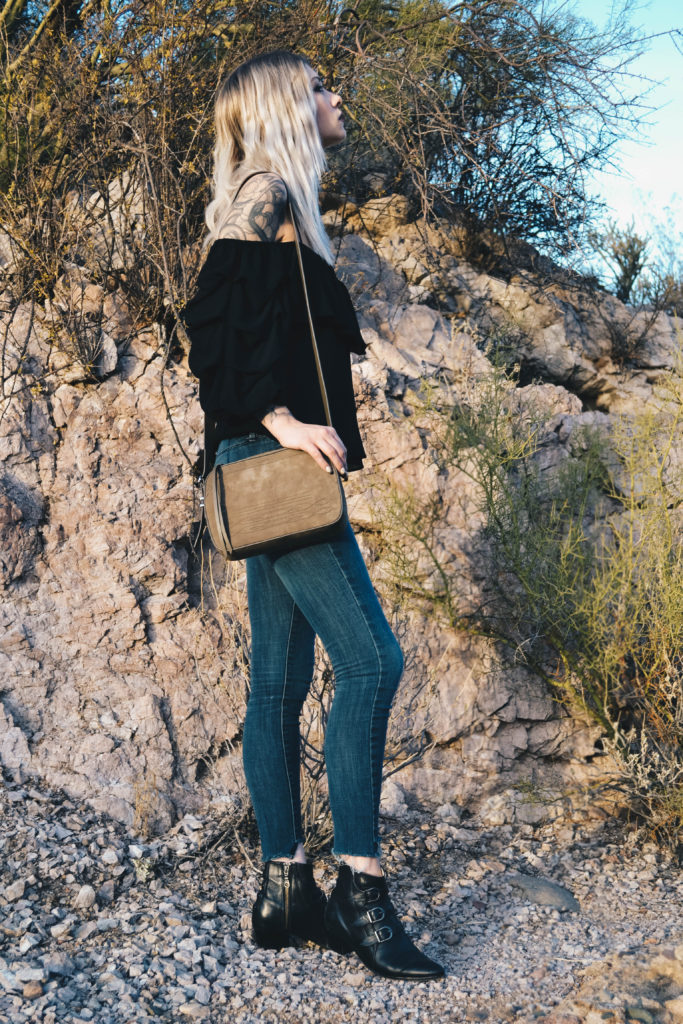 Photographer: Nathan Jelenich
This post contains affiliate links.