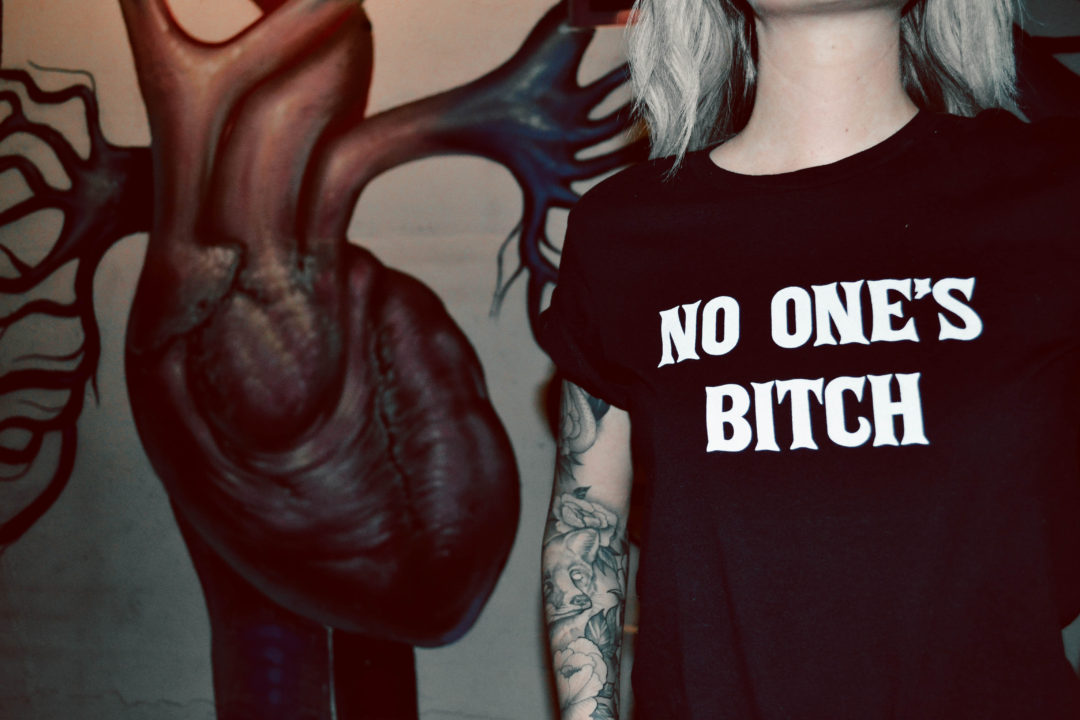 No One's Bitch With Rebel Soul Collective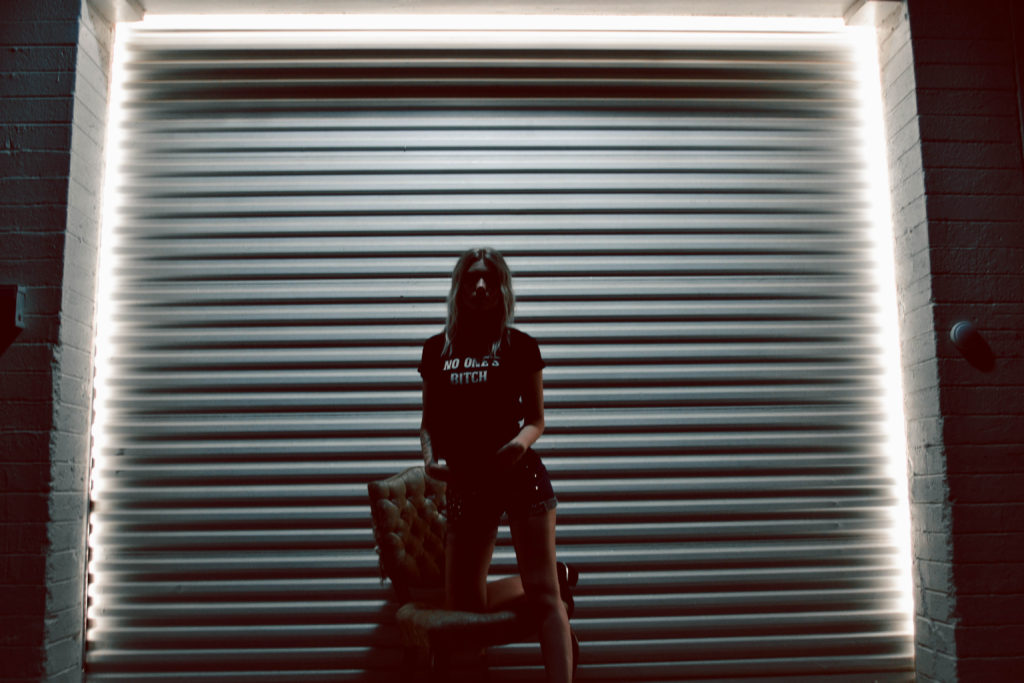 Back when I lived in LA and used to model for a living, I was lucky enough to be a part of the Rebel Soul Collective lookbook. A couple years later, I've been lucky enough to be able to partner with them again, this time as a part of my blog.
Rebel Soul Collective is a badass brand with snarky graphic tees and accessories. Run by the incredible Marcia, Rebel Soul Collective is pretty much a one woman show. Based out of Long Beach, CA, the brand is all about being yourself and not taking anyone's shit (something I can definitely relate to).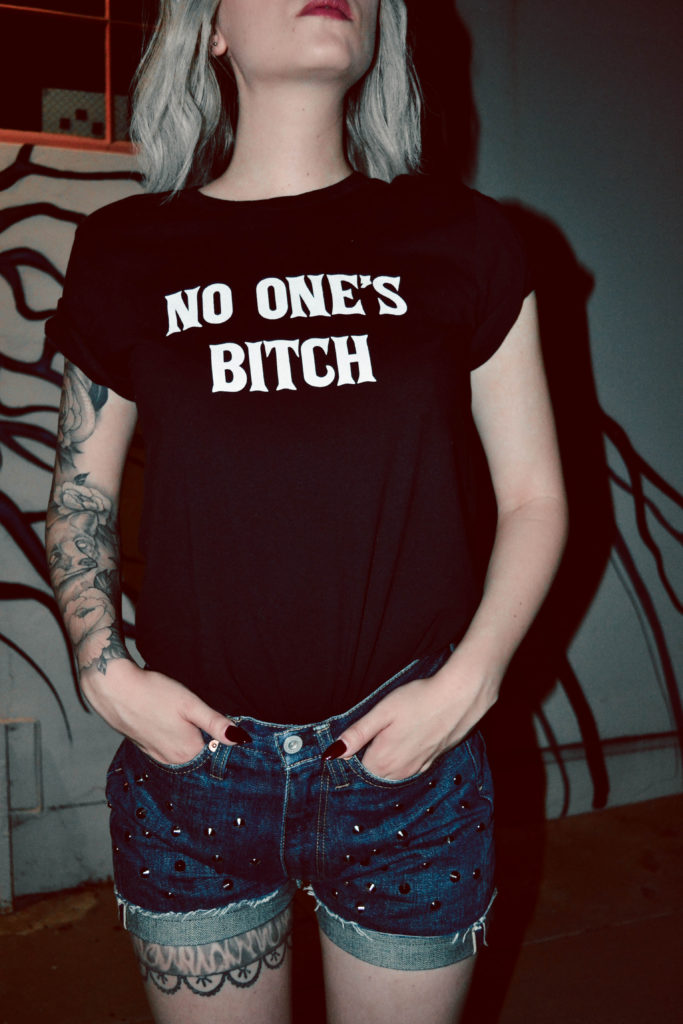 Shop my tee here!
Shop similar shorts here, here, and here.
Shop my boots here, and similar ones here and here.
When Rebel Soul Collective asked me what tee I was interested in being gifted, I knew which one I wanted right away: No One's Bitch.
In a world full of social media, expectations, and opinions, I think it's so important to remember who you are and what you stand for. No matter what your situation is, don't ever let yourself be someone's bitch.
Even though it's September, summer is still very much alive and well out here in the desert. For the first time in a long time, I decided to bust out the shorts! For this look, I paired my No One's Bitch tee from Rebel Soul Collective with these studded shorts by Jun Watanabe for Comme des Garcons. These shorts have a super super high waist, giving me a great opportunity for when it comes to tucking in a shirt or wearing a belt. Since I have a more petite frame, most tees tend to look a little oversized and boxy on me. However, cuffing the sleeves and tucking it in turns a tee from boxy to fashionably oversized. Think "boyfriend" tee. I paired the look with my Cromwell boots from Jeffrey Campbell for a little nod to southwestern style. If it's already getting cold where you live, you can wear some cute tights under your shorts and throw a leather jacket on over the whole look.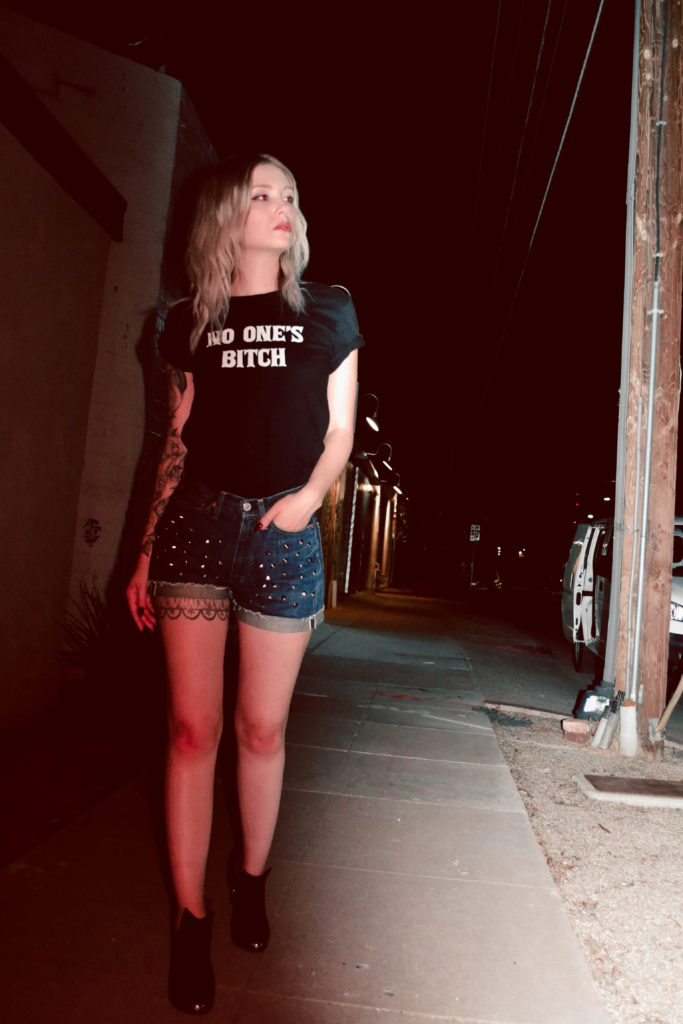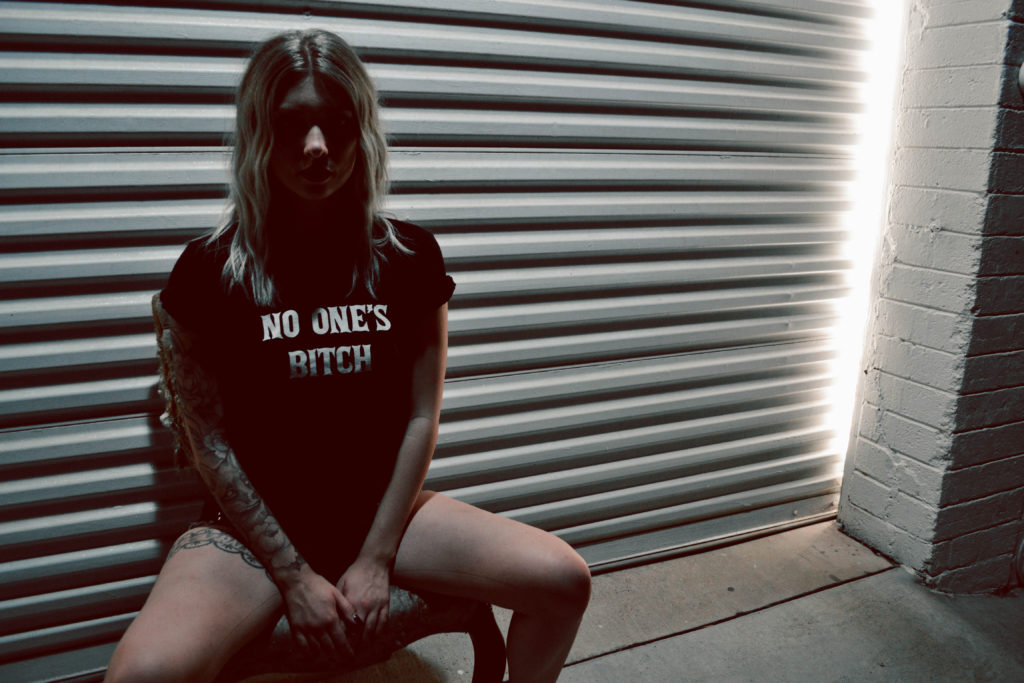 Photographer: Nathan Jelenich
Special thanks to Belhaus for the rad lighting!
DISCLAIMER: The No One's Bitch tee was a gift from Rebel Soul Collective. However, all words in this article are my own. I only ever work with brands that I love and trust.
This post contains affiliate links. If you're wondering why I have affiliate links on my content, read this.