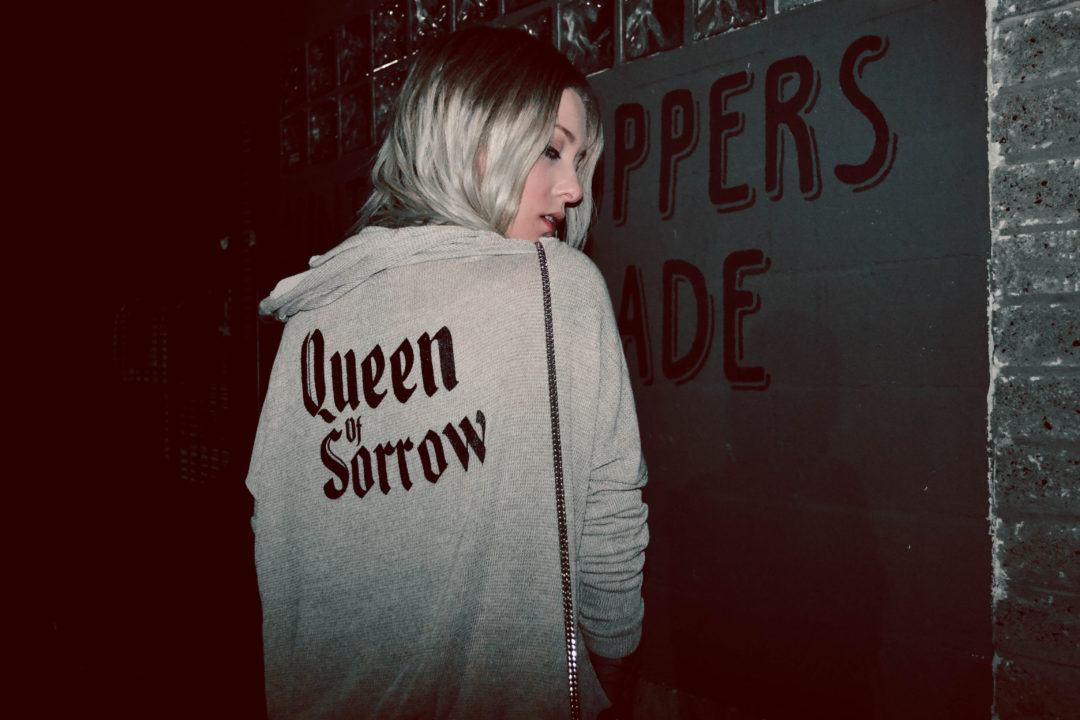 Queen Of Sorrow I With The Pretty Cult
I don't need it to be Halloween to be the Queen Of Sorrow, so I thought this hoodie from The Pretty Cult was pretty appropriate. I've been loading my closet up with fall transitional pieces (read: lightweight knits, light jackets, and more boots) and this piece has fit nicely into my collection. The little nod to spooky Halloween is perfect for fall, even though I'll definitely be wearing it all year round.
The Queen Of Sorrow Cropped Hoodie from The Pretty Cult is actually pretty much the perfect transitional hoodie if you're a spooky girl all year round. The hoodie is super soft and lightweight, which is perfect for when it cools down at night. Since it's cropped, it goes great with high-waisted jeans or a skirt. The knit is also super loose, so it's semi-sheer. It's great for wearing a fun strappy bra underneath. While this is definitely more of a sweater than a regular hoodie, the hood and drawstrings are adorable and will come in handy when the fall winds pick up and blow my hair all over the place.
The Pretty Cult is another badass brand that I love supporting. Founded by Arielle Salsa, everything is designed and made in her studio in Los Angeles, California. The brand embraces the badass rock n' roll life style with a nod to the occult.
Get my rad hoodie here!
Shop similar rings here, here, and here.
Shop my jeans here, and similar ones here and here.
Shop similar boots here, here, and here.
Shop similar bags here, here, and here.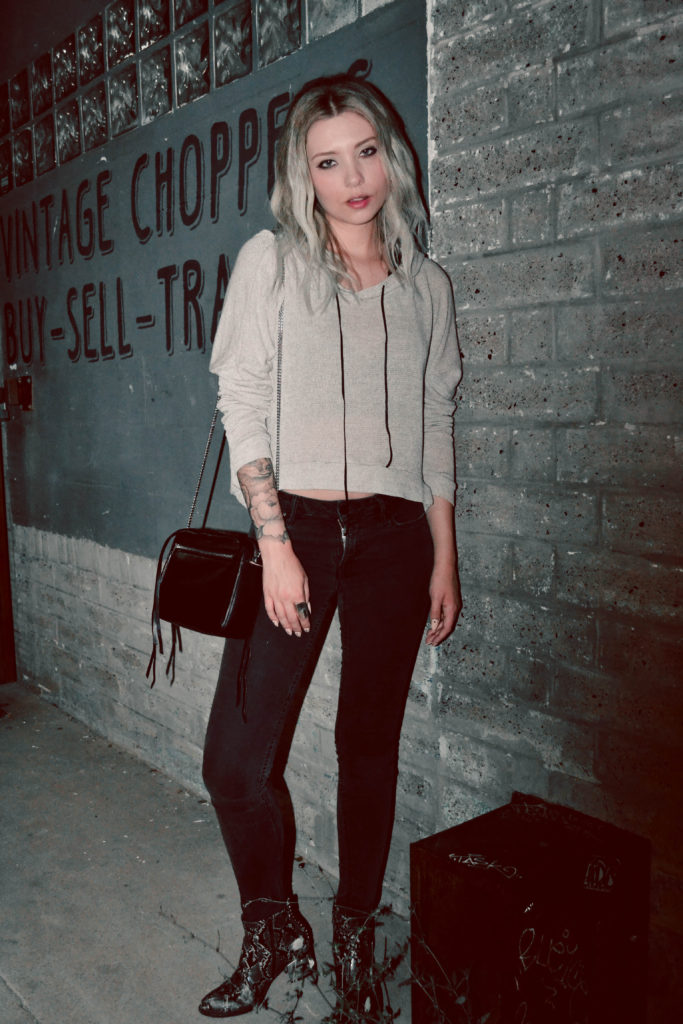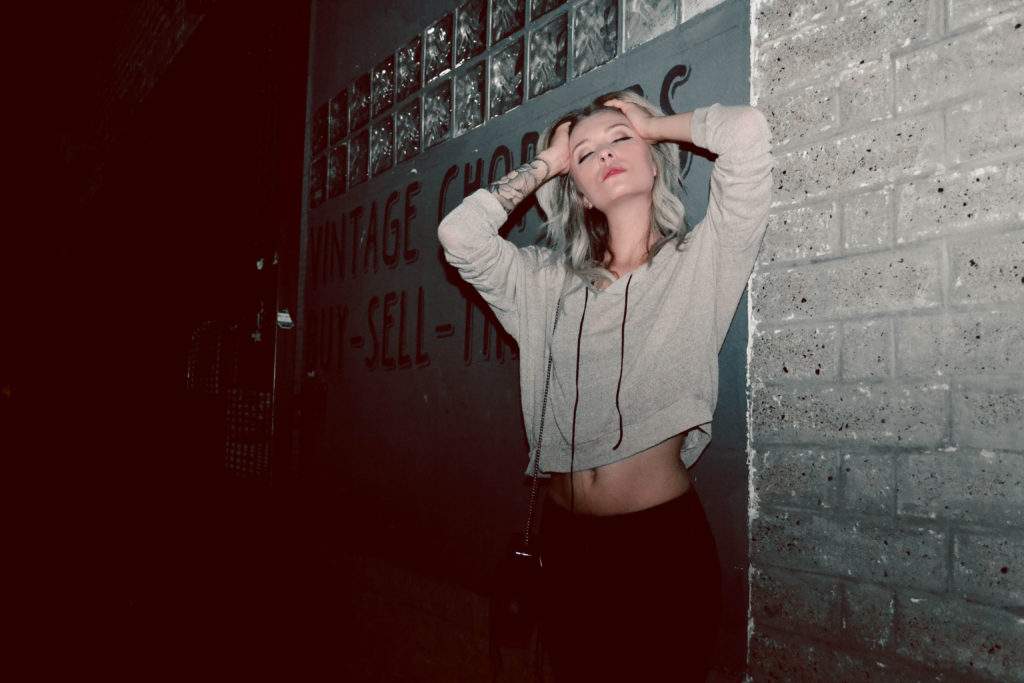 Photography: Nathan Jelenich
DISCLAIMER: The Queen Of Sorrow Cropped Hoodie was a gift from The Pretty Cult. However, all words in this article are my own. I only ever work with brands that I love and trust.
This post contains affiliate links. If you're wondering why I have affiliate links on my content, read this.