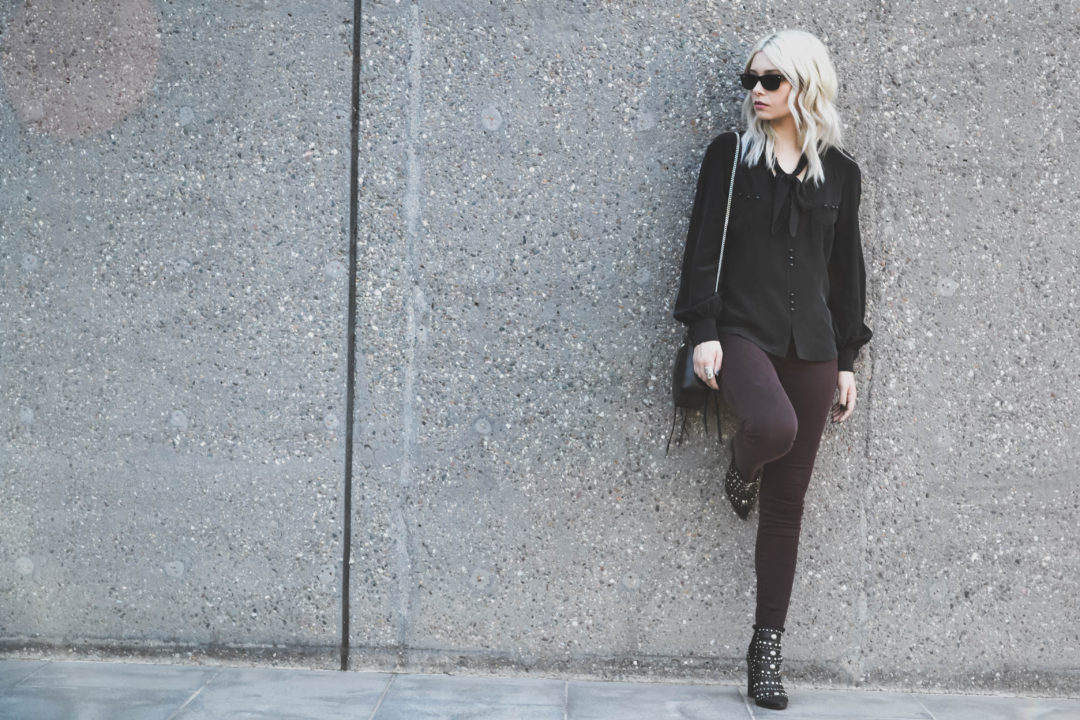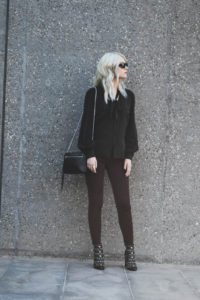 Even when you're as big of a fan of black as I am, it's nice to have a "pop" of color every once in a while. These purple jeans are my "pop".
Shop my sunglasses here, and similar ones here and here.
Shop similar tops here, here, and here.
Shop similar jeans here, here, and here.
Shop similar bags here, here, and here.
Shop similar shoes here, here, and here.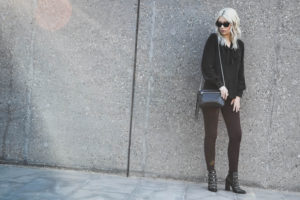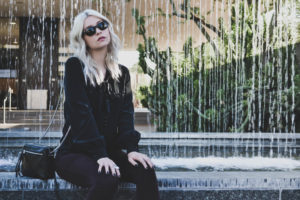 When I was younger, I had this pair or purple jeans that I bought from Hot Topic that I wore religiously. While I'm definitely not shopping at Hot Topic anymore, these purple jeans do make me a little nostalgic. To me, they're like the grown-up version of the jeans I had as a teen.
I chose to pair my purple jeans with this pussy-bow blouse because it's such an iconic top. Created in the 1930s, it became a feminine staple. In the 1970s, it re-emerged and became the blouse of choice for female office workers. It was considered the female counterpart to the suit-and-tie look. In the 1990s, it came back in fashion as part of the grunge movement. This "conservative" feminine blouse was often combined with fishnet tights, combat boots, and smudged red lipstick.
I wore my studded boots to add a little more edge to the outfit. I also added a black camera bag with chain details from AllSaints, my classic Ray-Bans, and chunky ring for accessories. They're both understated and edgy. I really wanted my purple jeans to stand out, so I kept the rest of the look black.
Photographer: Nathan Jelenich