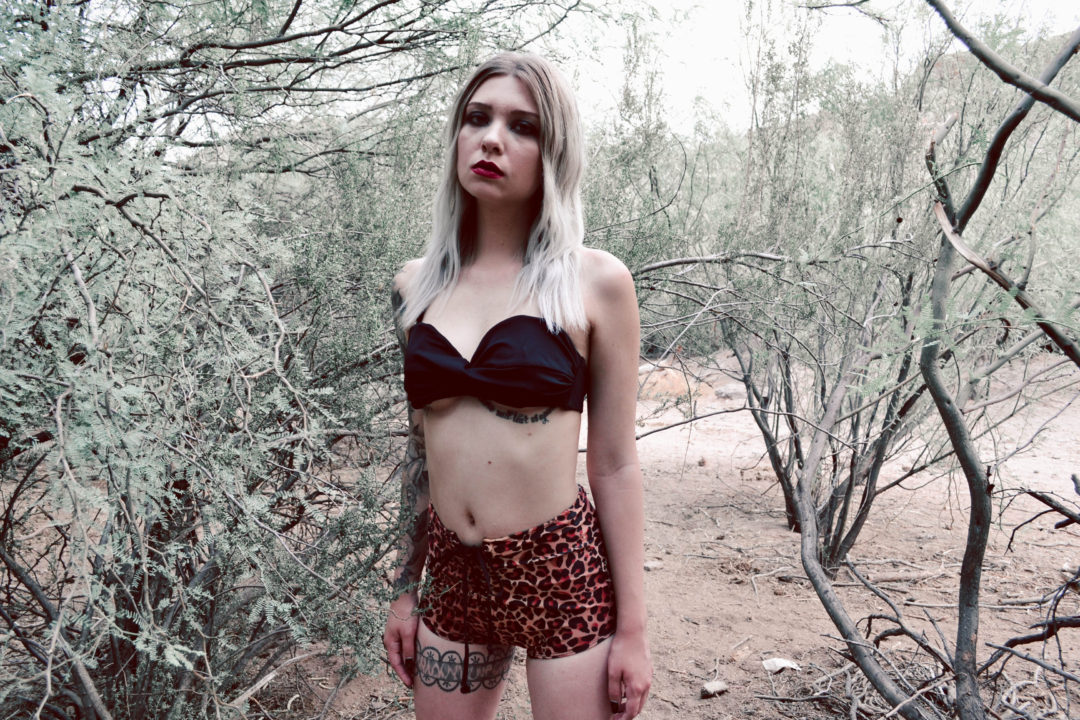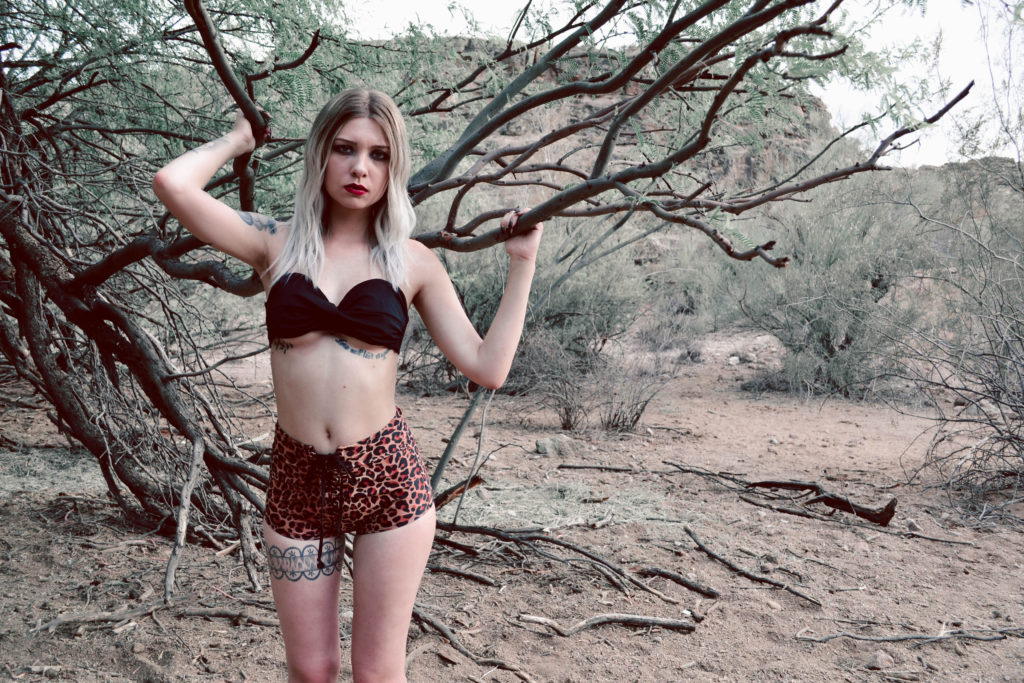 Summer means bikini season, even if you can't swim like me. While I used to avoid the beach in California, the 115 degree heat out here in Arizona means I've been spending some time at the pool. Pretty Attitude clothing helped me get squared away for the pool by sending me some swimwear, including this Wild Thing Cheetah High Waist Two-Piece Swimsuit.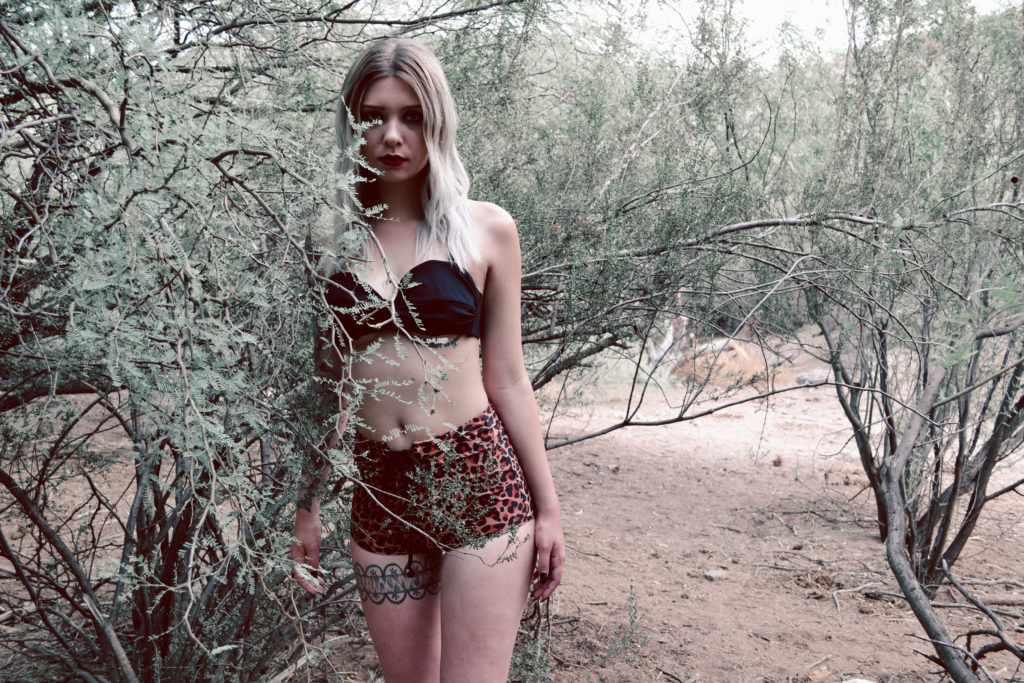 Pretty Attitude is a really cool online store with some serious rock n' roll vibes. They carry an array of brands you've probably heard of like Matisse, Junk Food, and YRU, as well as their own label. Their Black Label has more goth and punk-inspired pieces, while their white label has more 70's retro-inspired pieces. Their pieces are a nice quality and a decent price. They definitely give me a lot of Nasty Gal vibes (before Boohoo bought it).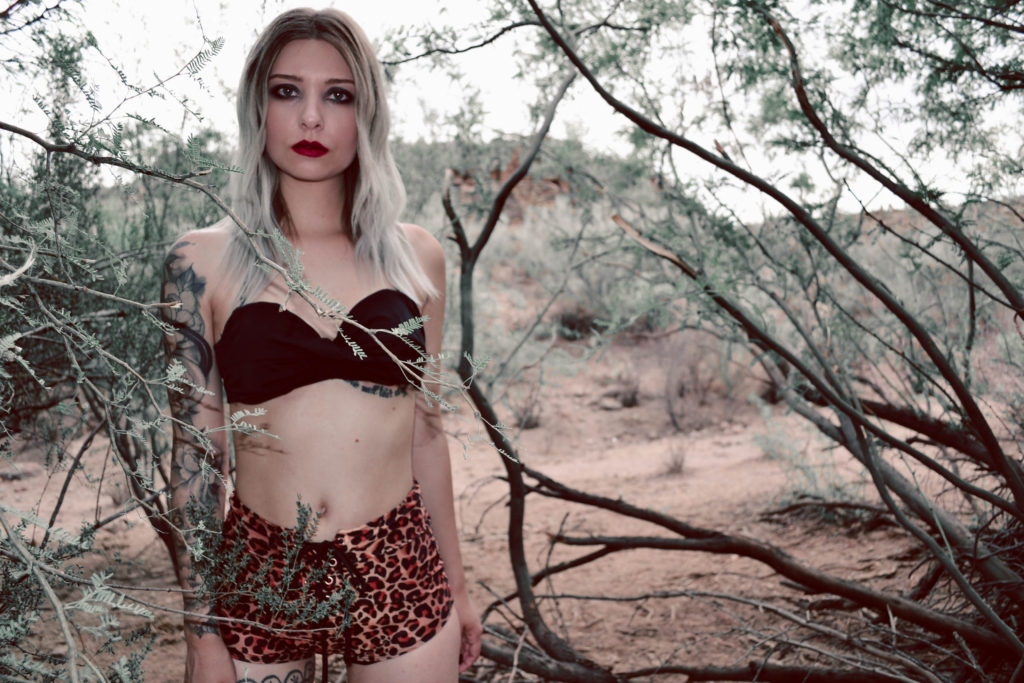 This bikini is seriously the perfect one for me. Part of why I avoid swimwear in general is because I don't like showing my stomach. The bottoms of this Wild Thing Cheetah High Waist Two-Piece Swimsuit cover up a decent amount of my stomach and have a super rad lace-up detail. I always love a good cheetah print, and the lace-up front give me some punk rock vibes. I've definitely been feeling lace-up bottoms recently. The top is solid black which gives this look a little contrast. Whether or not you're actually going into the water is up to you, but you'll look and feel pretty rad in this bikini either way.
Get the Wild Thing Cheetah High Waist Two-Piece Swimsuit here: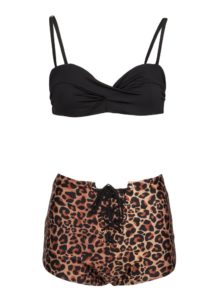 Photography: Nathan Jelenich
This post was sponsored by a gift from Pretty Attitude.