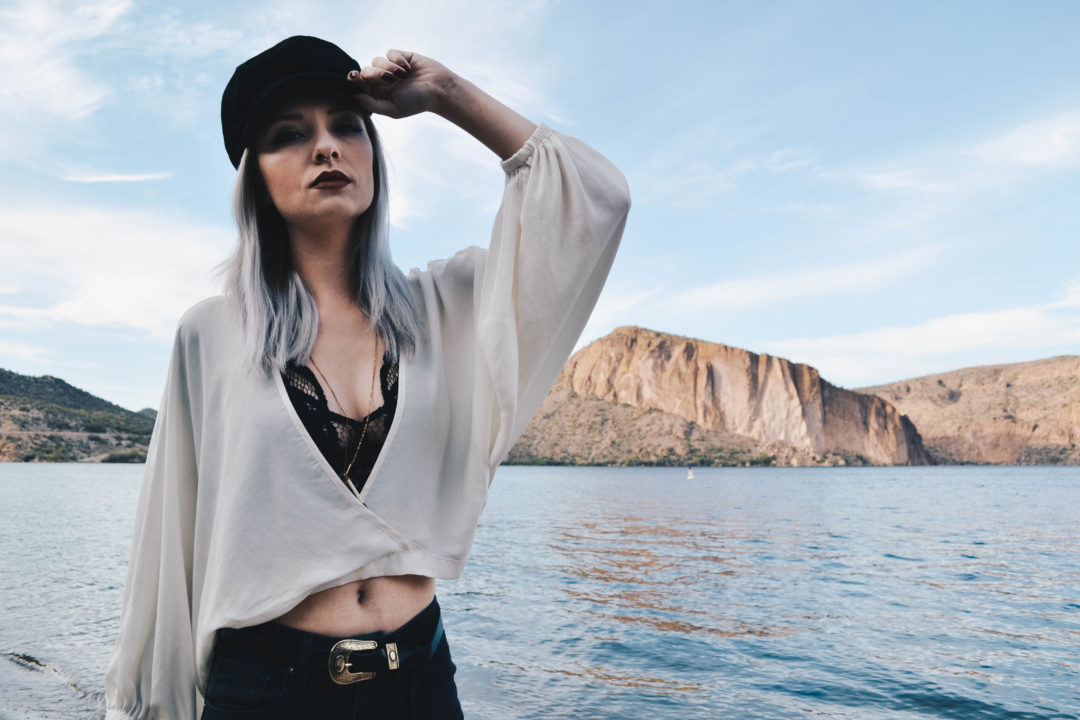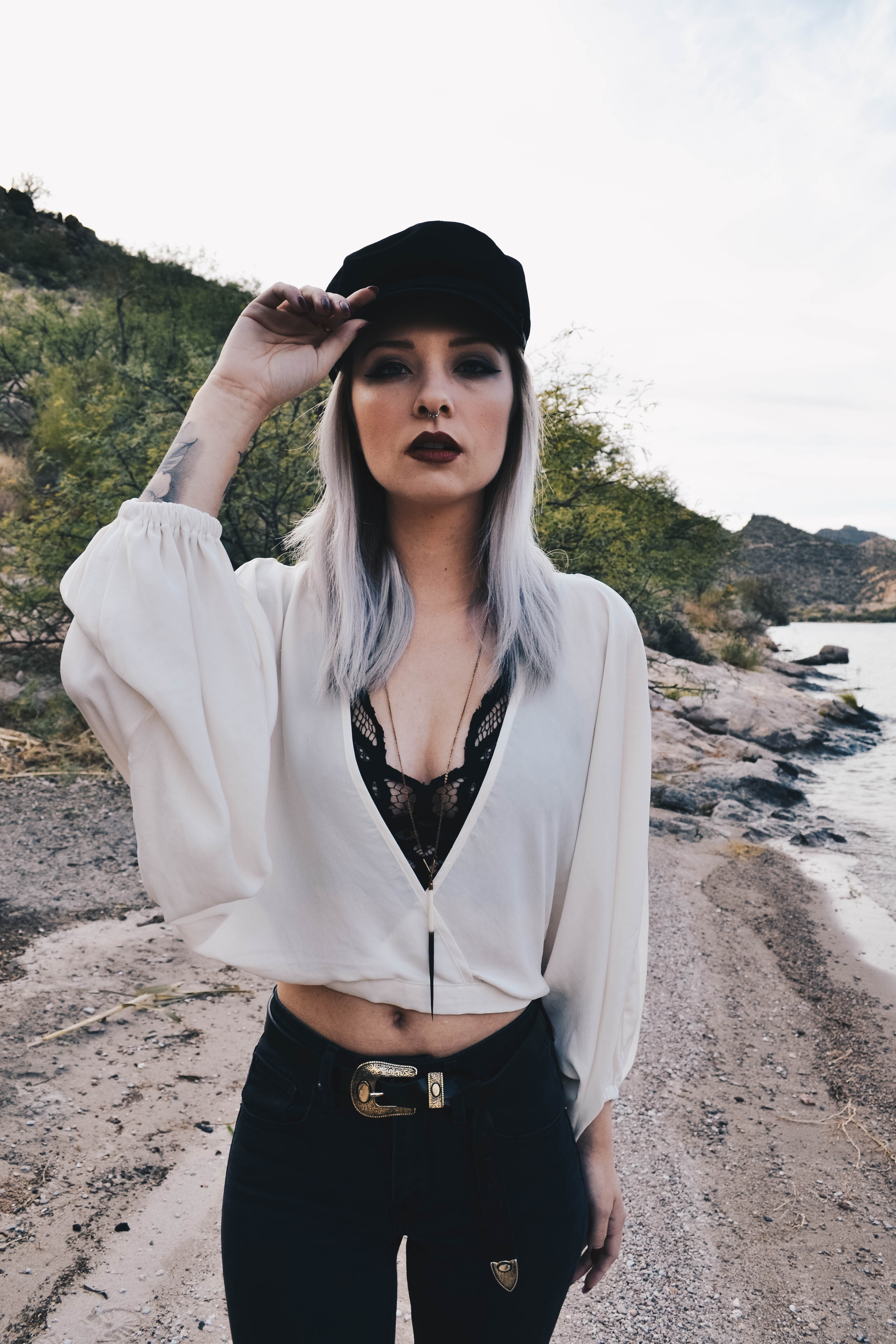 I think that by now we've come to the conclusion that I'm a sucker for billowy white blouses and tight black pants. There's just something about this combo that so cool and effortless that I love. Maybe it's the fact that you can make it edgy or boho or super simple based on your accessories. Maybe it's the fact that the silhouette balances out my pear-shaped body. Whatever the reason, I'm finding myself gravitating towards a lot of billowy white blouses so I'm sure you'll be seeing more.
Get my hat here, and similar ones here and here.
Get similar necklaces here, here, and here.
Get my top here, and similar ones here and here.
Get my bra here, and similar ones here and here.
Get similar belts here, here, and here.
Get my jeans here, and similar ones here and here.
Get similar boots here, here, and here.
My boyfriend and I were looking for cool new places in the area and decided to check out a place called Tortilla Flats. We originally went to check out the old western-style town, but ended up spending way more time exploring the winding road through the hills. Eventually, we found ourselves at this little lake in the Lost Dutchman State Park. It's so weird to think that driving an hour away from Phoenix can bring you all the way out here. In California, driving an hour away from Los Angeles barely gets you into Orange County.This was definitely a reminder of why we moved to the desert. There's so much freedom out here compared to cramped southern California. Plus, the lower rent is nice too.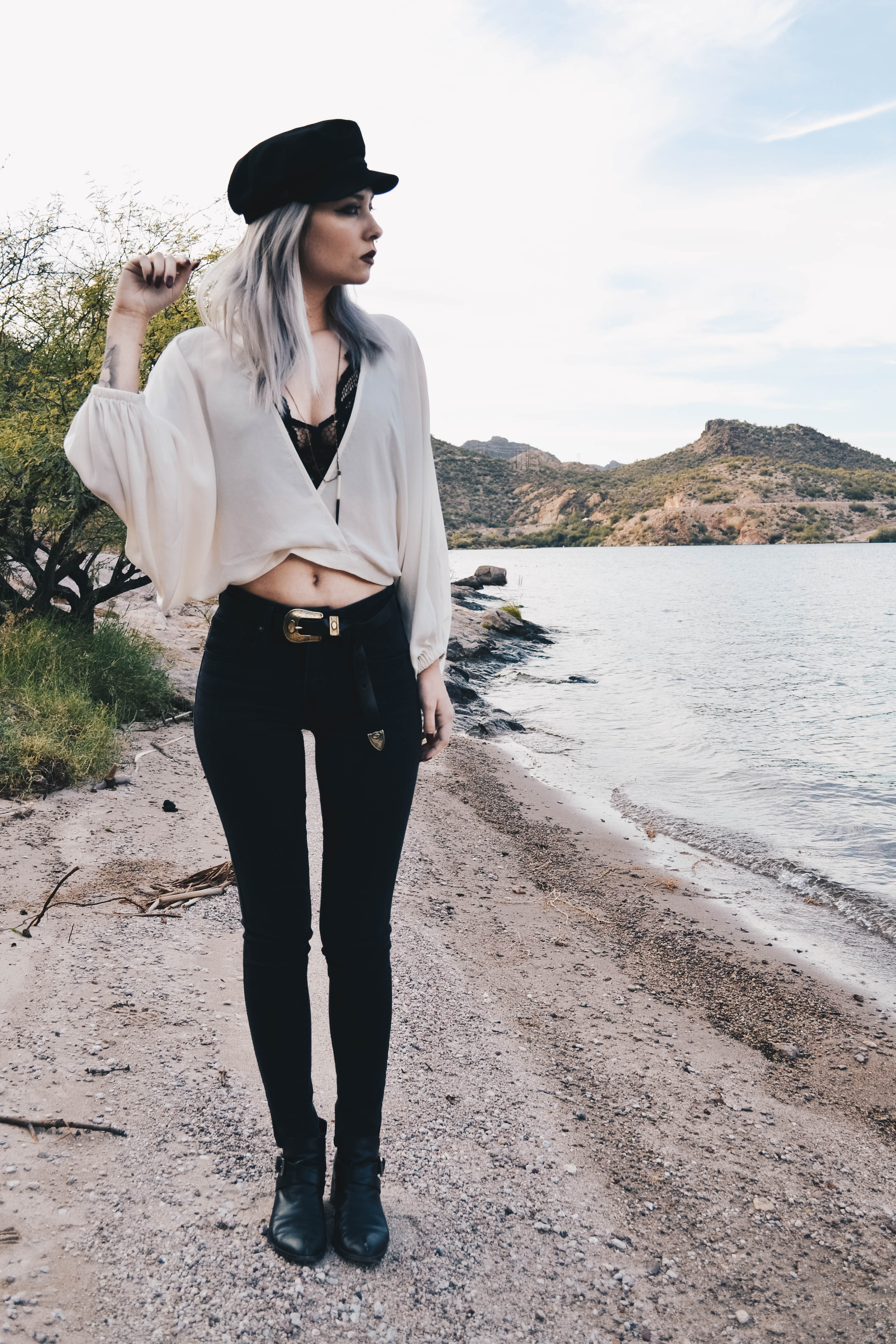 For this outfit, I wore my new Fiddler Cap by Brixton. This hat has seriously been a life saver this winter. Since I've always lived within a few miles of the ocean, I was definitely not prepared by how dry the desert got in the winters. This extreme dryness has made my hair super dry, brittle, and out of control. Not to mention that all the damage from years of bleaching my hair is starting to show. My newest addition to my white billowy blouse collection is this Carla Dolman Top by Silence + Noise. I'm not usually a fan of cropped tops, but I think the combination of billowy sleeves and the plunging neckline really did it for me. Underneath, I wore my Adella Longline Bralette by Free People. Since this blouse did have such a plunging neckline, I decide to spice things up with a lacy bralette under it. I wore my high-waisted Mile High Skinny Jeans by Levi's and a western-style belt to combat the fact this the top is cropped. I opted for a belt that was a little long on me so I could tuck the extra length down through my belt loop. Let's not forget my awesome necklace made with a real porcupine quill! While many jewelers make sure that their animal products are ethically sourced (porcupines do naturally shed their quills like hair), I can't speak for all of them. Make sure to find out where your jeweler sources their animal products before buying. I finished the look with my tried-and-true ankle boots by Senso. Unfortunately, I've had these boots since I was 19 and didn't treat them very well for the first few years, but they've held up quite well.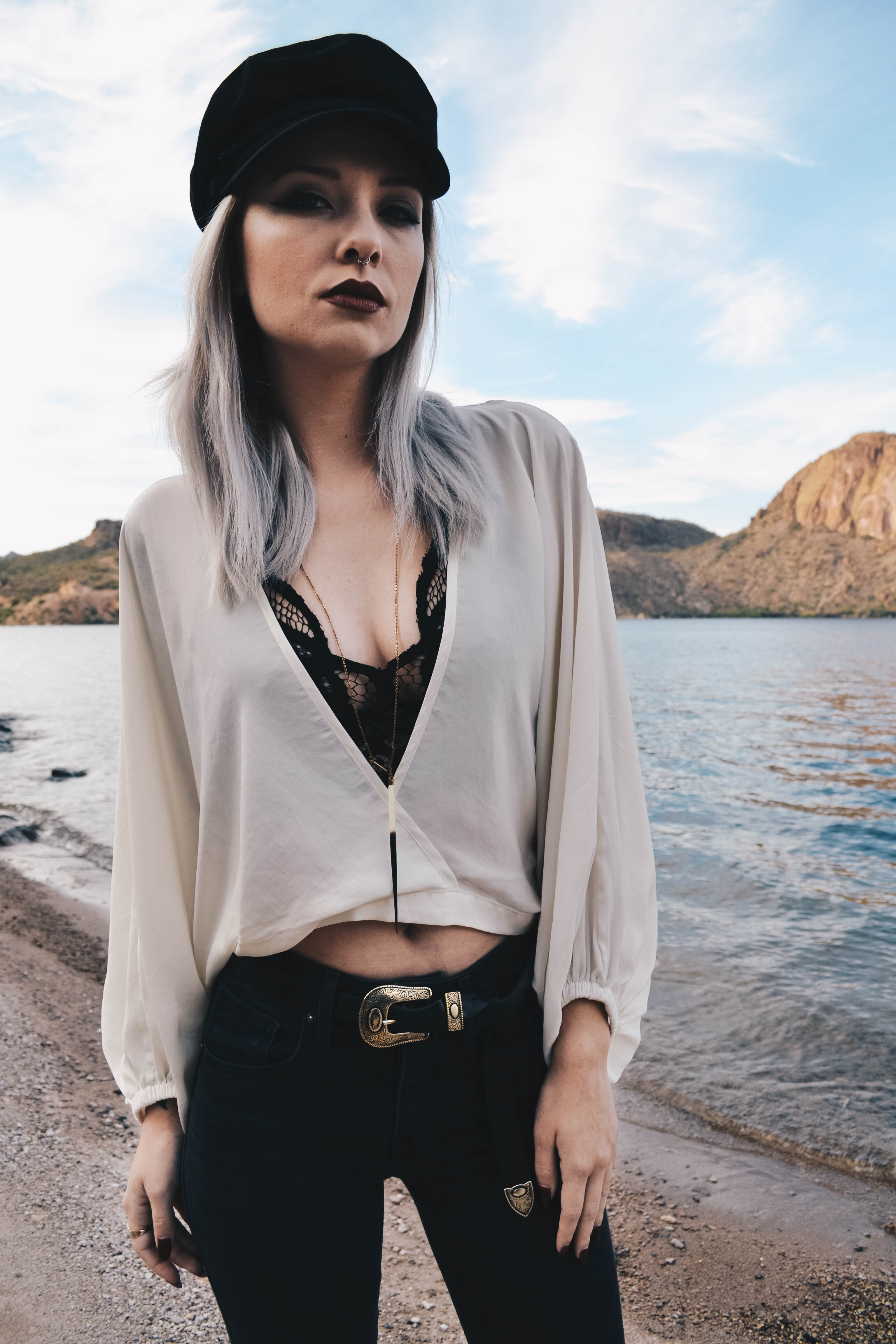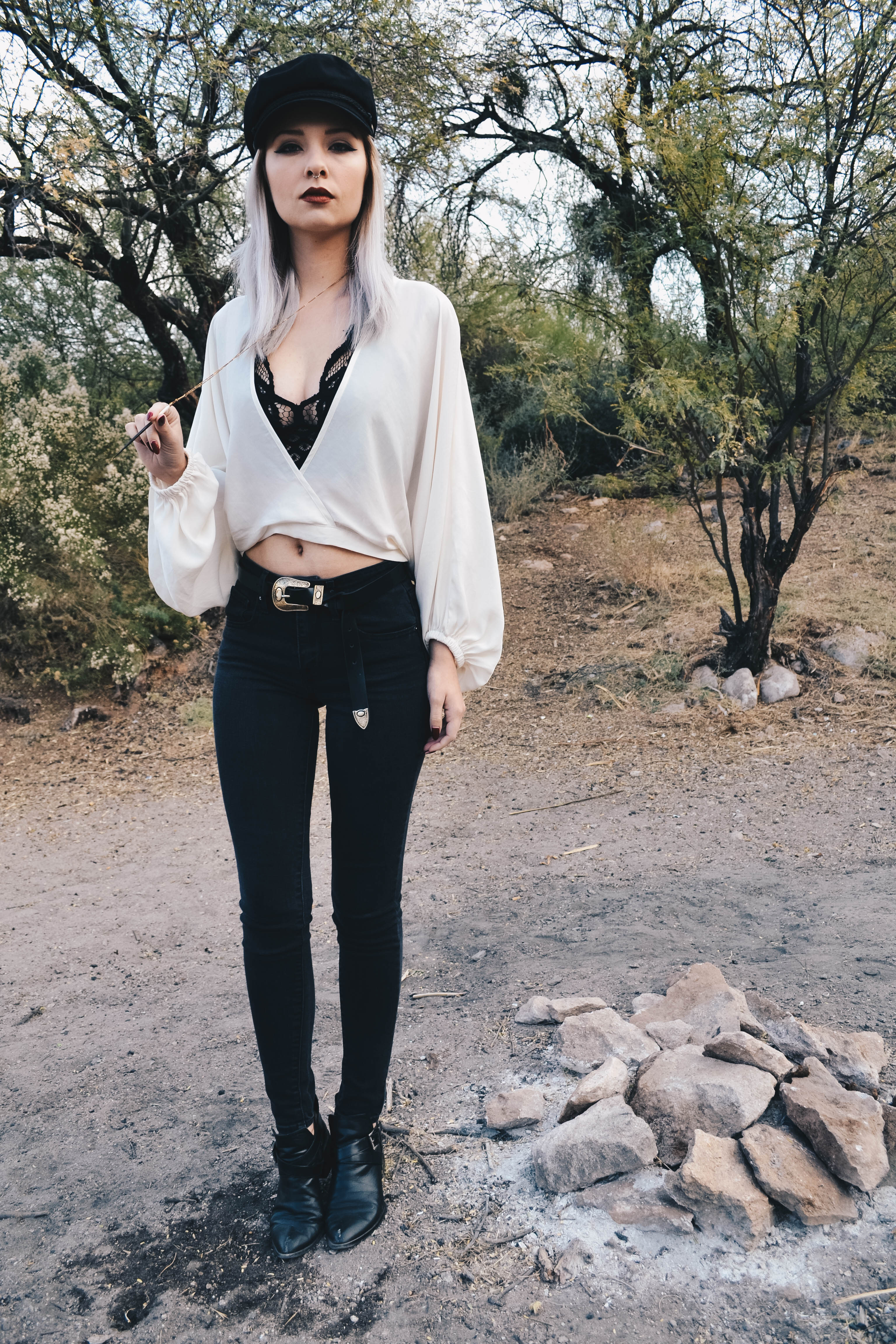 Photographer: Nathan Jelenich