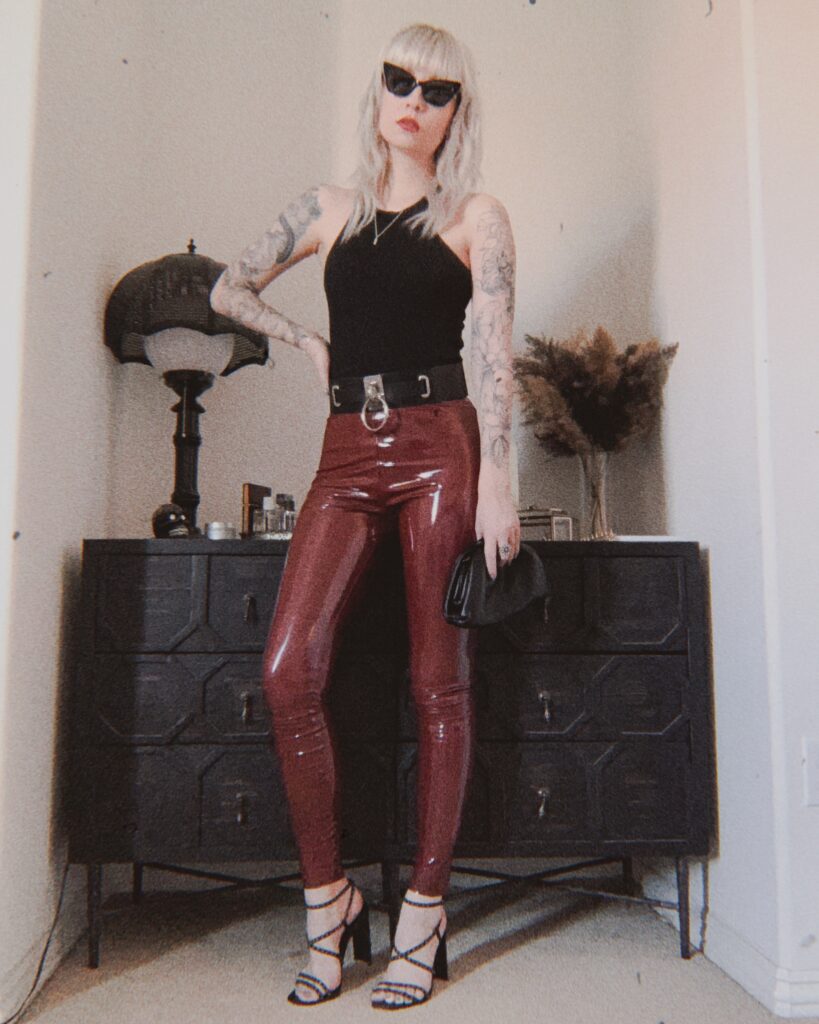 For the first time in almost two years now, I've put together an outfit to go out in. Oxblood is one of my favorite fall colors so I couldn't resist the urge to break out my oxblood vinyl leggings.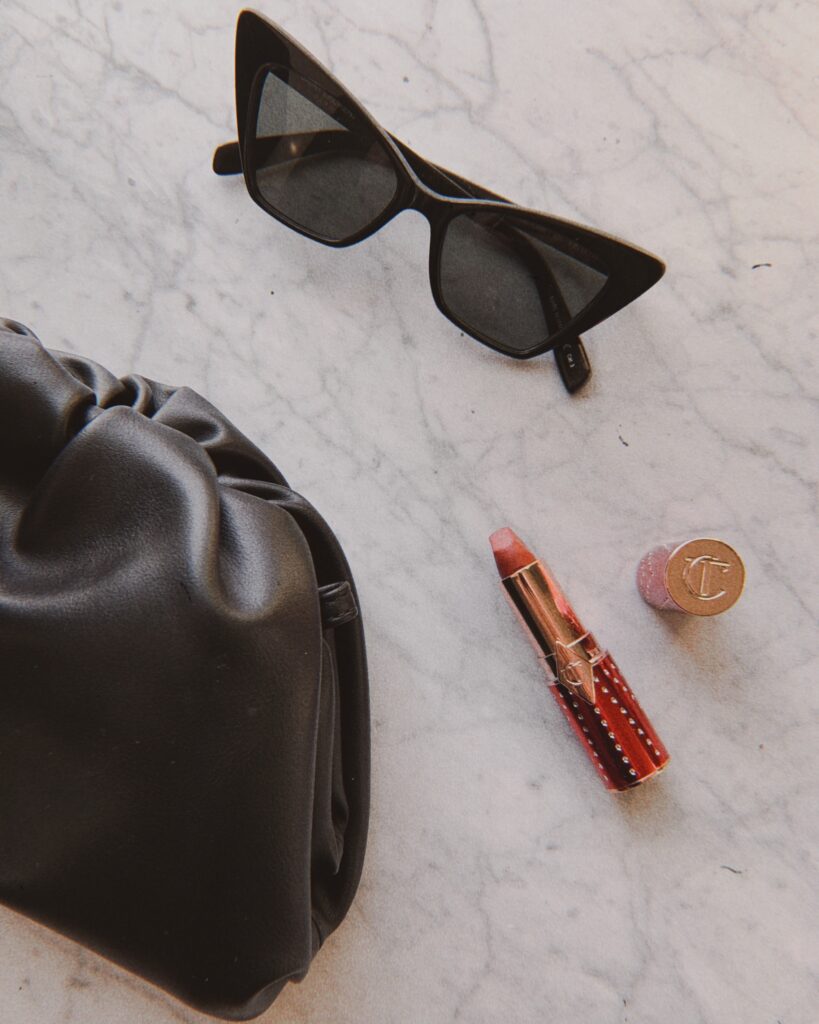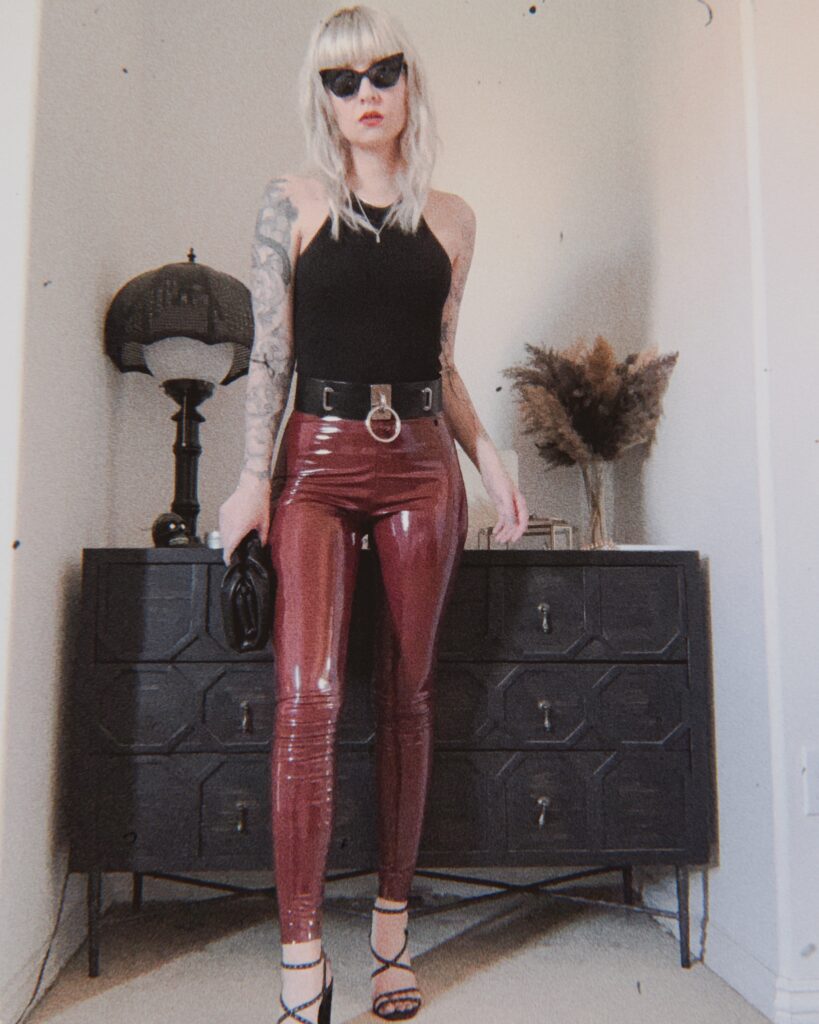 My sunglasses are the Lily Sunglasses from Saint Laurent. Even though it's not summer anymore, you should still be protecting your eyes. My top is actually the Jamie Bodysuit from AllSaints. While it's a tank top style, it's made of a thicker ribbed material. My leggings are the Faux Patent Leather Leggings in "Sienna" from Commando. My o-ring belt is the Choker Belt from luxury post-fetish leather brand Zana Bayne. My bag is the Crescent Clutch from Understated Leather. I bought it pre-loved from The RealReal. I'm also wearing some old studded strappy heels. I put on a little bit of my Lunar New Year Lipstick in "Rose Wish" from Charlotte Tilbury. It's more of a brick red that pairs well with my oxblood leggings.
For jewelry, I'm rocking the Chaos/Order Charm Necklace from Maison Miru and the Parker Bracelet from Gorjana. My ring is a sterling silver and mother of pearl ring that I bought from a Native American artisan when I first moved to Arizona. If you're looking for high quality silver jewelry, I definitely recommend looking into jewelry made by talented Native American artisans.