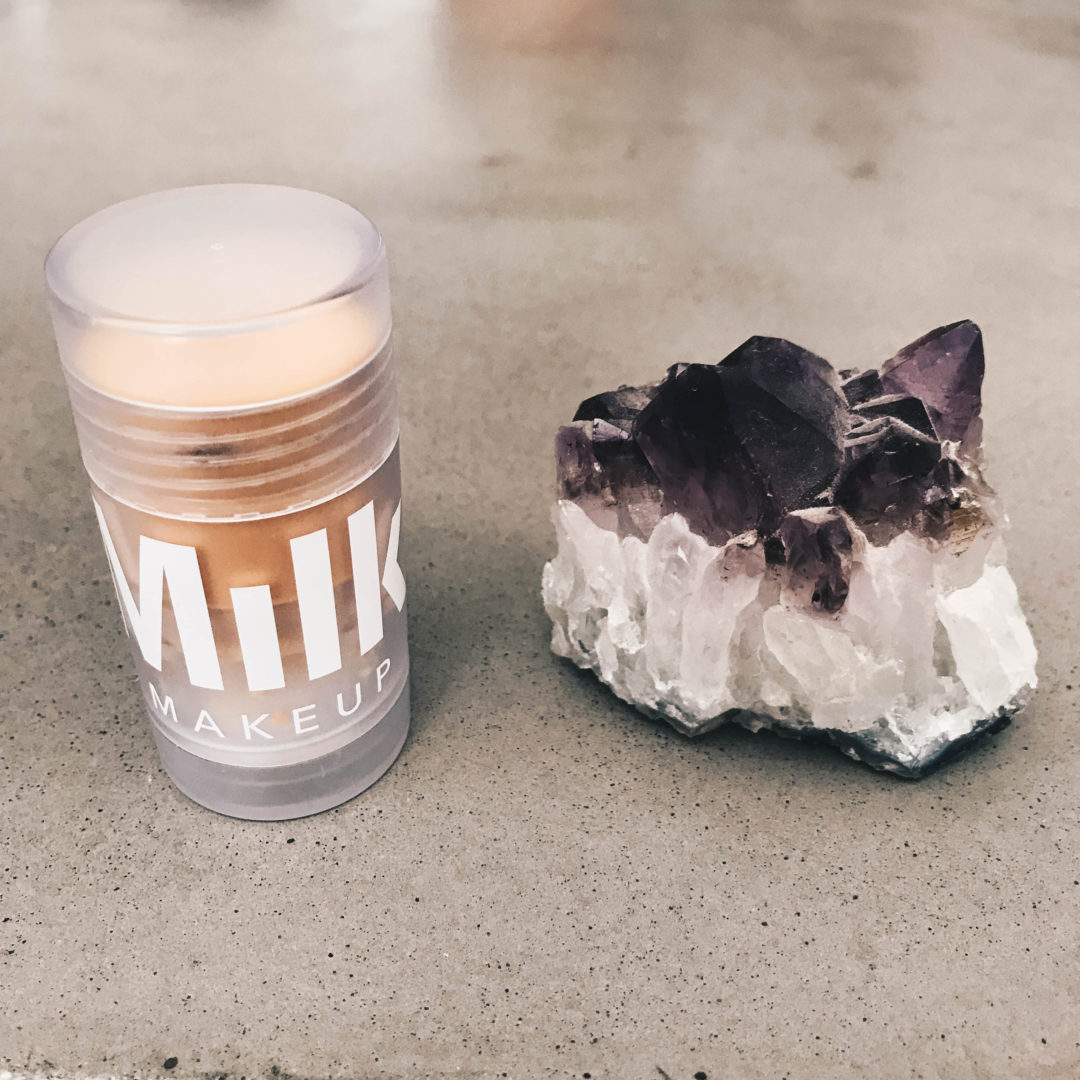 Product Review: Milk Blur Stick
Overall Rating: ☾☾☾
If you noticed in the picture that my Milk Blur Stick is half used, that's because it took me that long to figure out if I liked it or not.
I walked into Sephora one day to find a group of girls surrounding a new line called Milk. Fast forward about a year and I read a review online about how amazing the Milk Blur Stick was if you have oily skin. As an oily sufferer myself, I'm always looking for the best products to keep my face from looking like a oil slick by 2:00.
The packaging of the whole Milk line is really cool. I love how most things come in a solid form, so you don't have to worry about something oozing into your makeup bag or purse. I also really liked the TSA-friendly packaging. I still do my makeup every day when I travel, so finding makeup I can bring with me instead of hoping to find everything I need once I get to my destination is awesome.
As for the product….
I will admit that it took me a really really long time to figure out how I feel about the Blur Stick. I wanted to love it so much, and every time I wasn't into it, I tried to blame it on something else. But the truth is, it wasn't my skin texture or the weather that wasn't making me like the product, it was the product itself.
The Blur Stick is surprisingly difficult to apply in its stick form. I could never tell if I was getting enough product on my face. It was also kind of difficult to apply to my nose, since that area isn't smooth and flat like my cheeks and forehead. The product pilled a lot on my skin, forcing me to wipe it off after applying it. It also seemed to pill around any blemish I has, making it look crusty and even more apparent.
While my skin doesn't get as greasy by 2:00, I don't honestly know whether to attribute that to the makeup or moving away from the humidity. I've had my blur stick for about 6 months now and I've only gotten half way through it, so I don't know if I'm using enough either.
TL;DR: Overall, I gave the Milk Blur Stick 3 out of 5. While I love the convenience of a solid primer as well as the packaging, I'm not sure if it was really doing much besides sticking to blemishes and pilling on my skin. Still, I will be using my Blur Stick until it's gone and I may consider repurchasing if I have to travel somewhere, just so I have some kind of primer with me.