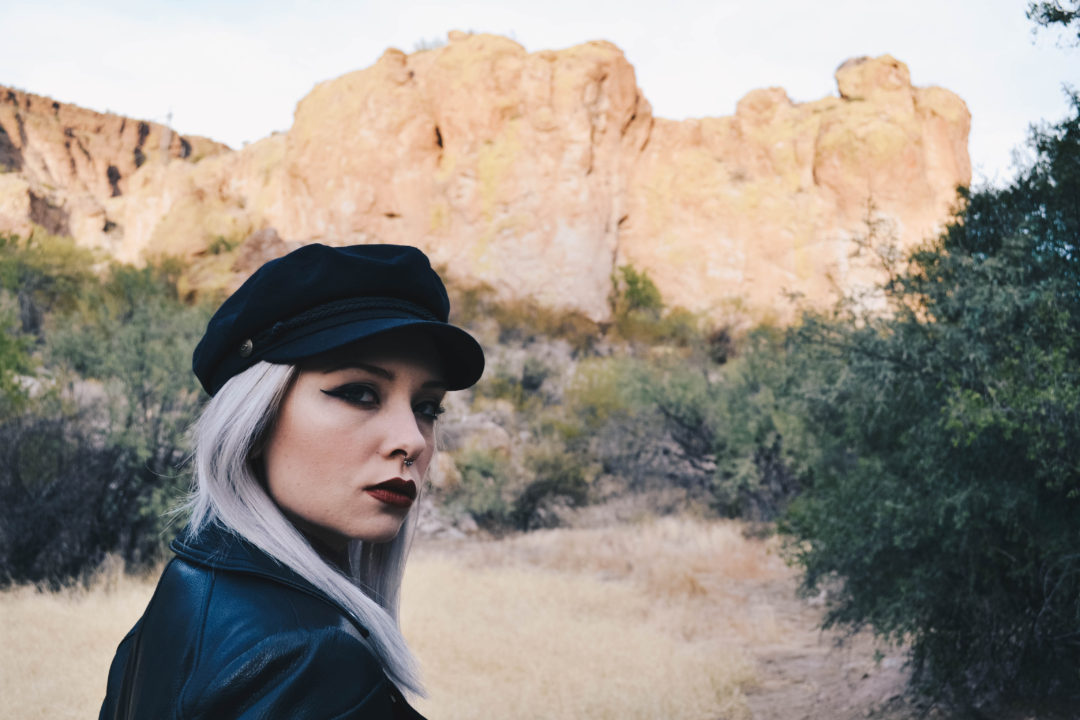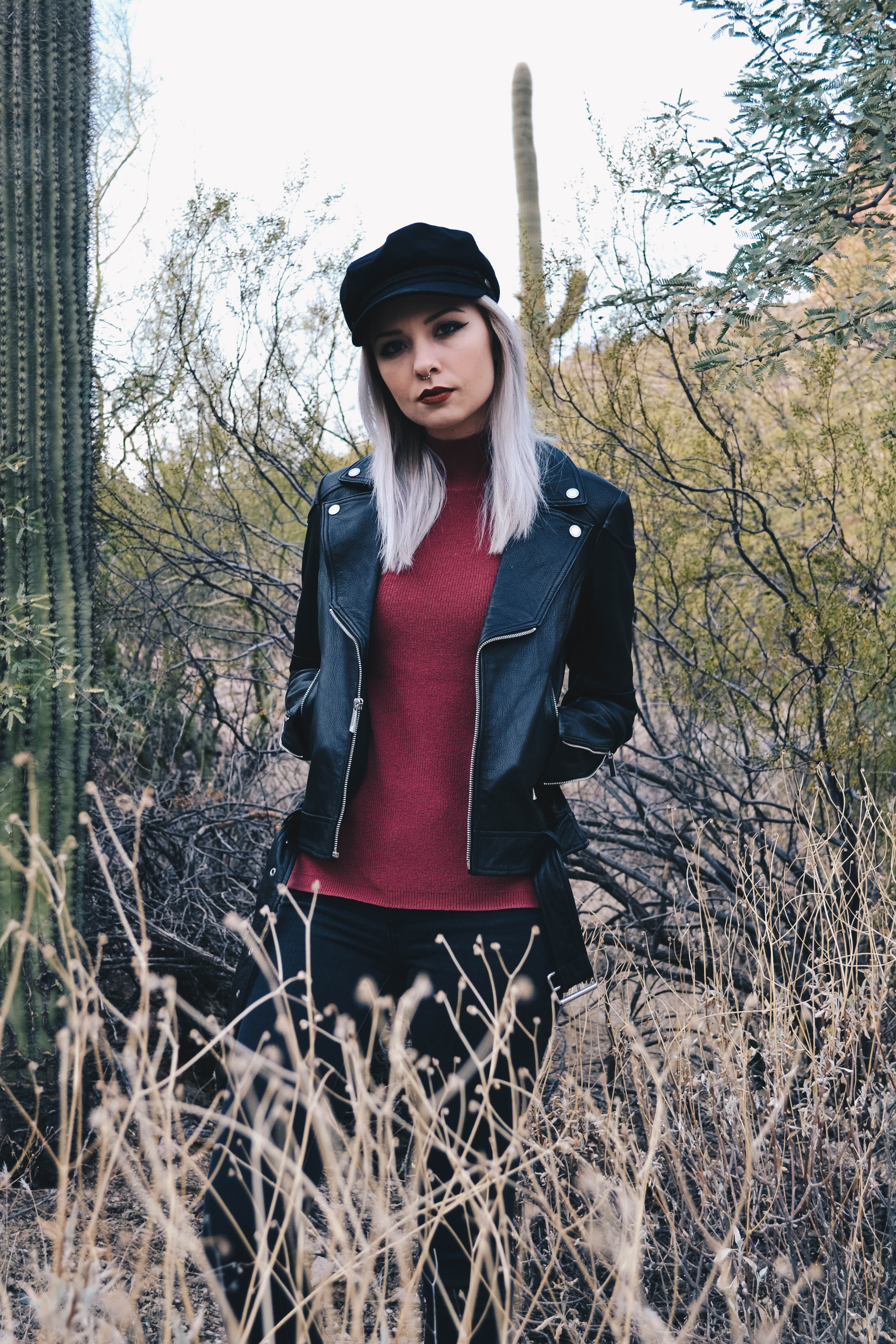 Here we go: my first post of 2018!
While you may have noticed a lot of other blogs covering all kinds of cute outfits and fun parties, you will not see that here. While I definitely love blogging and sharing my life with you, this year I'm going to try and focus on living my life more instead of just documenting it. I don't really want to call it a New Year's Resolution, since those never work out. Instead, I just want to make it a little bit of a goal of mine. I also want to explore some of my other interests. I'm still barely into adulthood, so this is really my chance to explore everything that interests me without too many consequences. Don't worry though, my blog and videos aren't going anywhere!
Get my hat here, and similar ones here and here
Get similar leather jackets here, here, and here
Get similar turtleneck tanks here, here, and here
Get similar skinny jeans here, here, and here
Get similar flats here, here, and here
I wasn't entirely prepared for how cold it actually gets here in the desert. When I tell people I live in Arizona, they tend to point out how hot the desert gets in the summer. However, they forget to mention how cold it gets in the winter as well. While it's still not as cold as a majority of the rest of the country this time of year, I just wasn't really prepared for it after living in southern California for 23 years.
For this cold weather outfit, I wore my Fiddler Cap from Brixton to hide all the fly aways I get when the air is so dry. I wore my burgundy mock neck knit tank underneath my leather moto jacket for a cozy layered fall look. I think that burgundy is such a great fall color. Per usual, I wore my black skinny jeans to keep my legs covered. Lastly, I opted for some flats instead of my usual boots or heels. Surprisingly, my feet end up hurting if I wear any kind of shoe that doesn't have a heel (yes, even supportive athletic shoes). Because of this, wearing flats is pretty rare for me, but I couldn't resist a good pair of black pointed flats.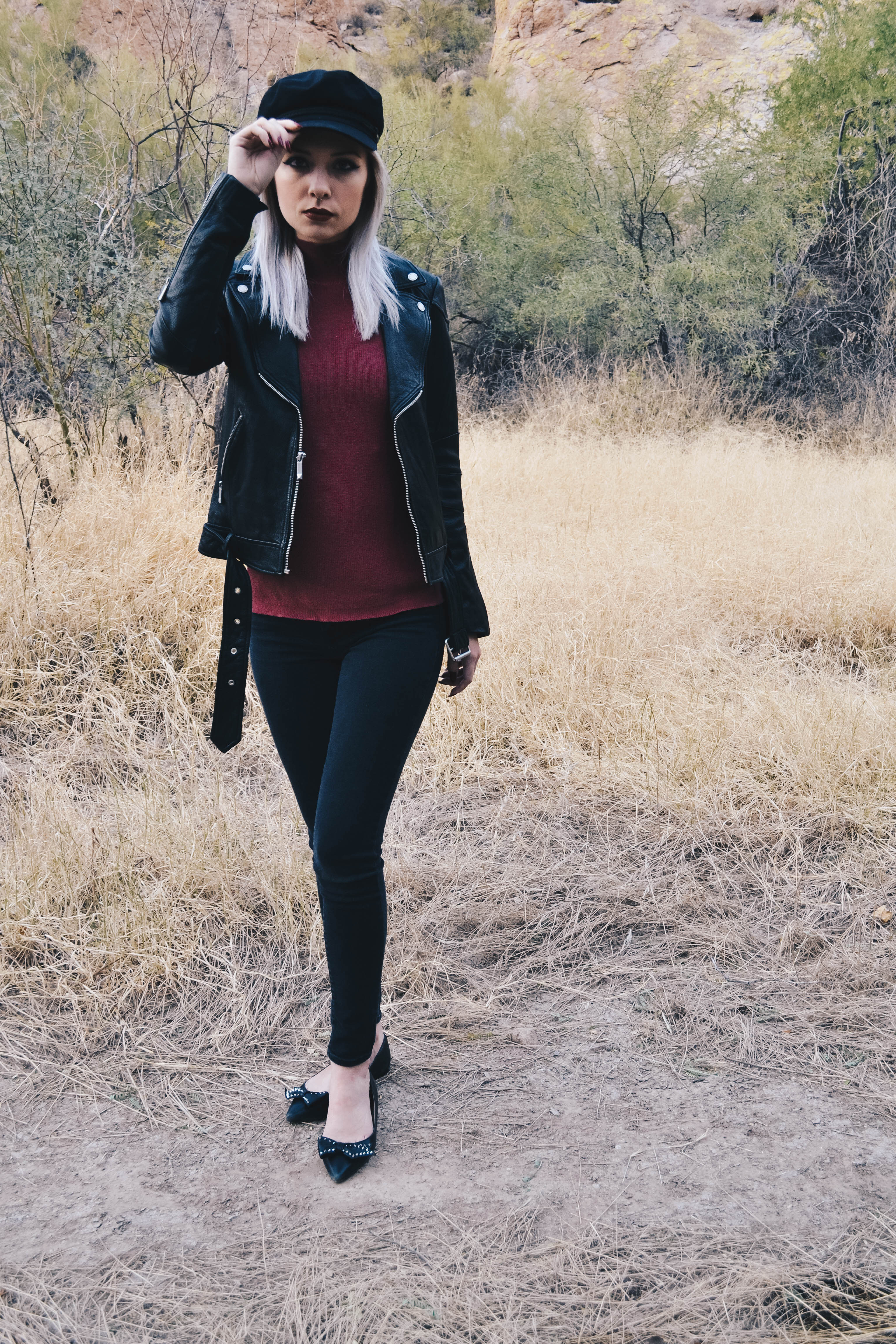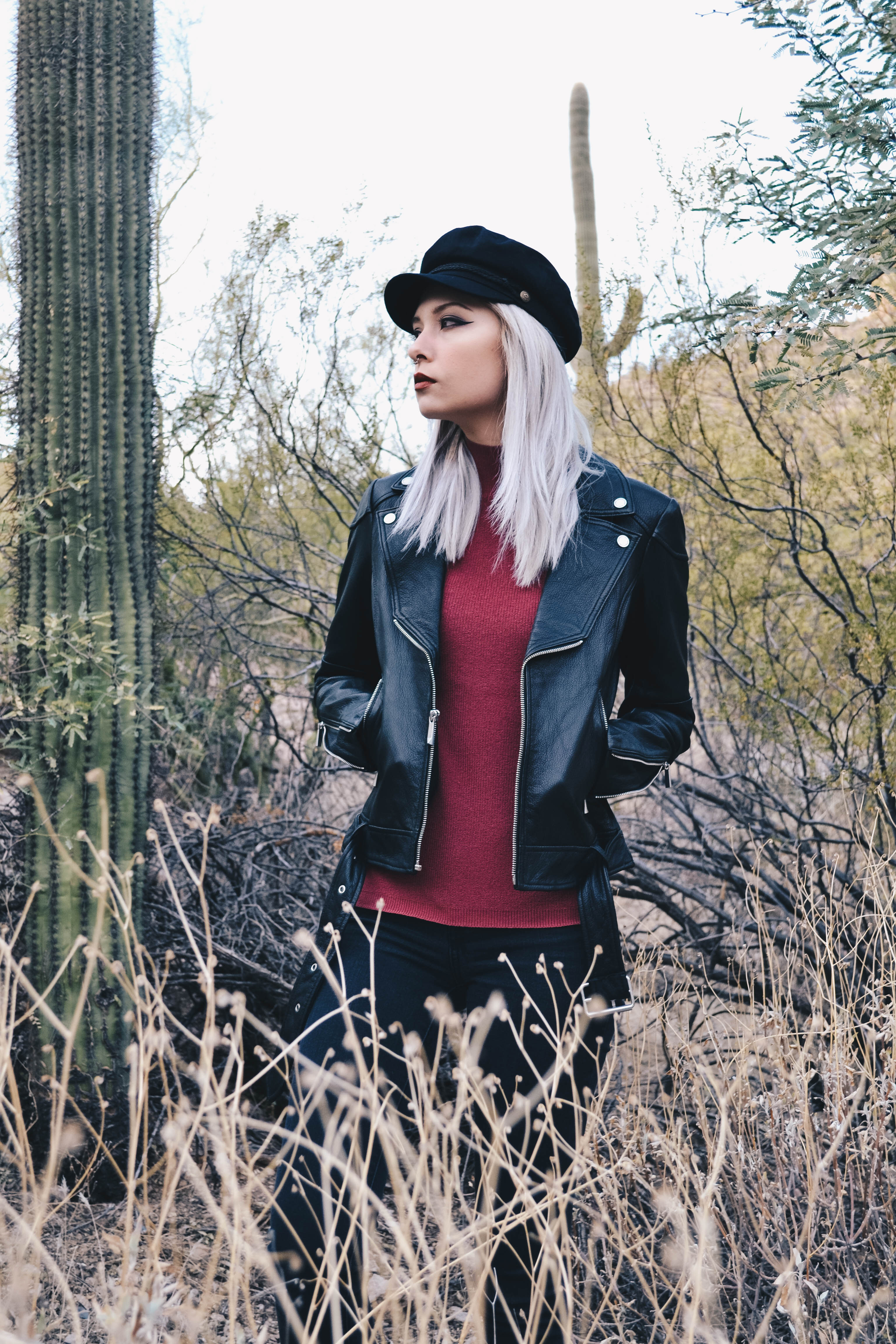 Photographer: Nathan Jelenich