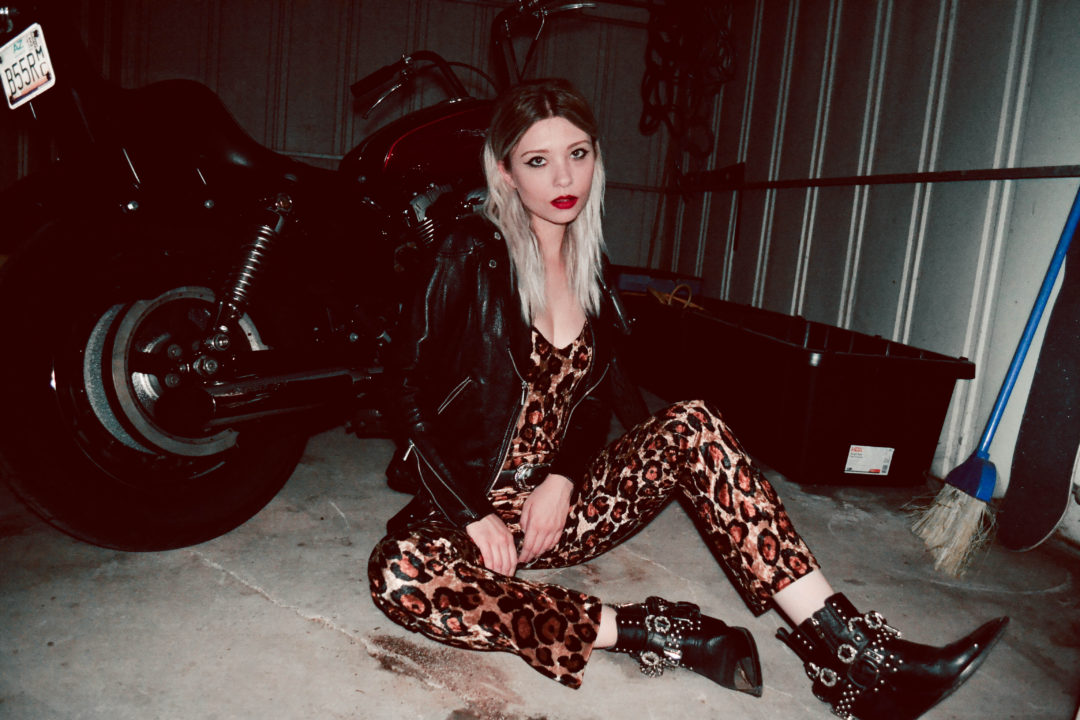 Living In A Leopard Jumpsuit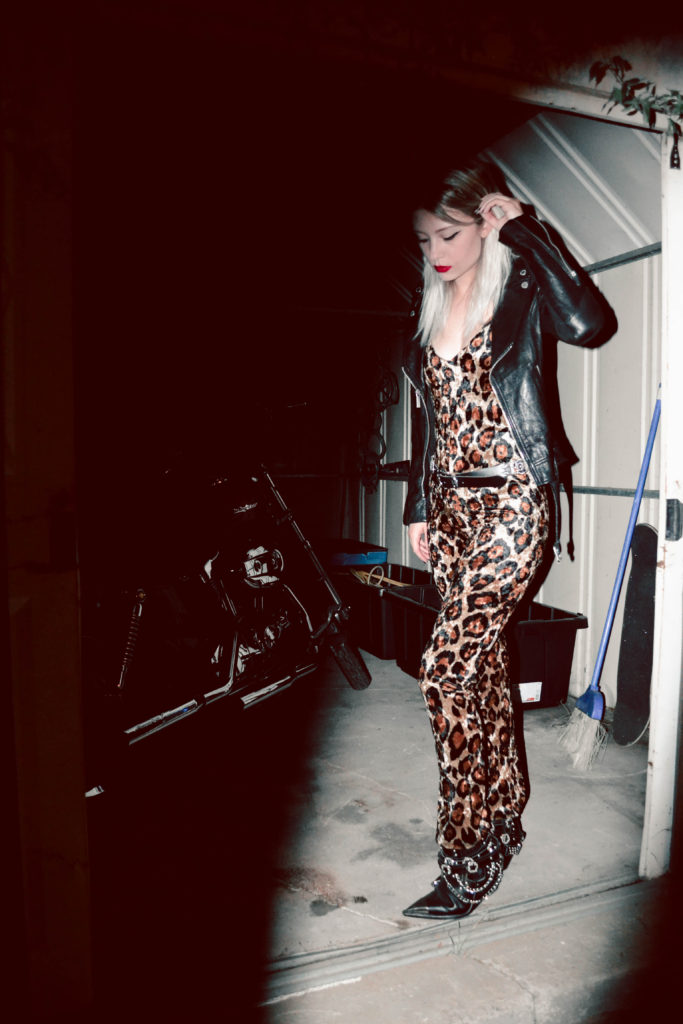 There's something incredibly sexy about wearing an animal print. Maybe it evokes feelings of being a dangerous predator. Maybe it's because it's bold and graphic. Whatever the reason, I am living for this leopard jumpsuit.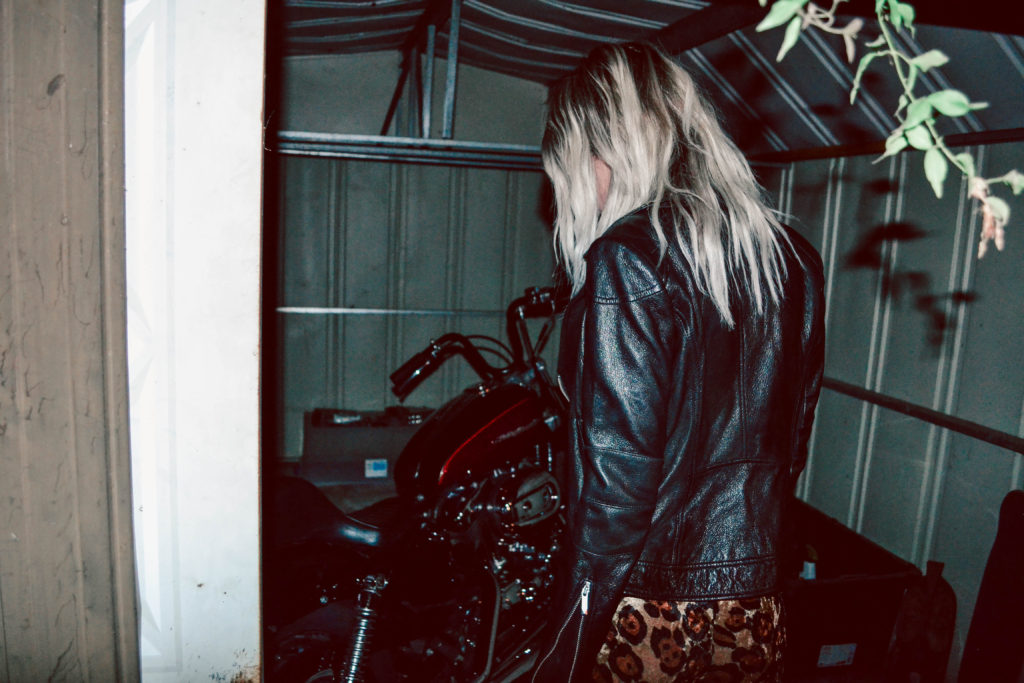 Get a similar jumpsuit here, here, and here.
Get a similar leather jacket here, here, and here.
Get a similar belt here, here, and here.
Get similar boots here, here, and here.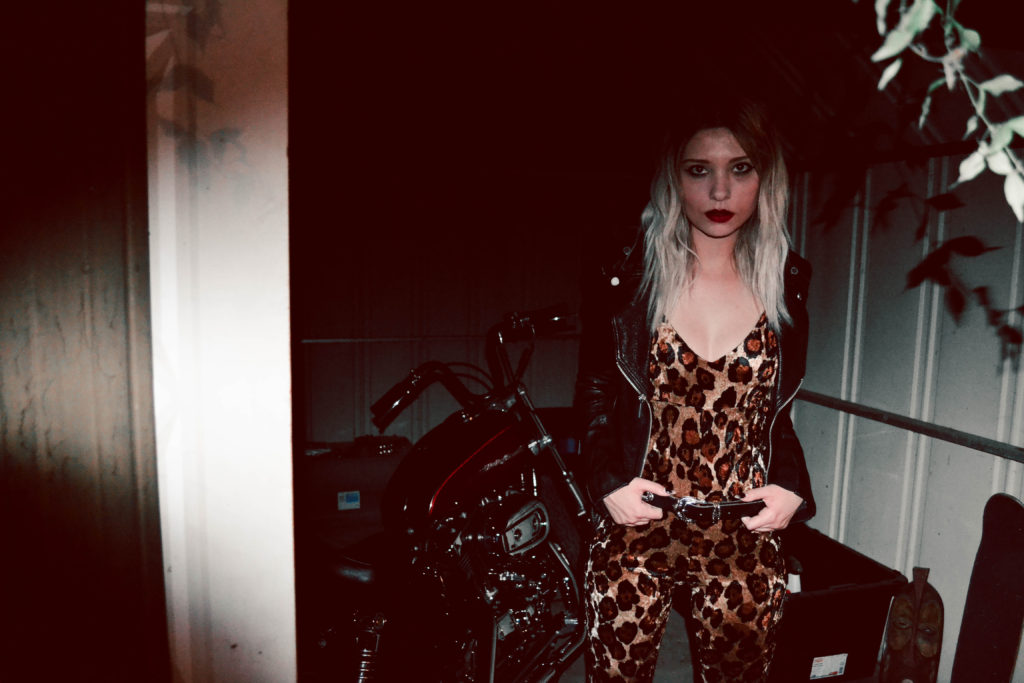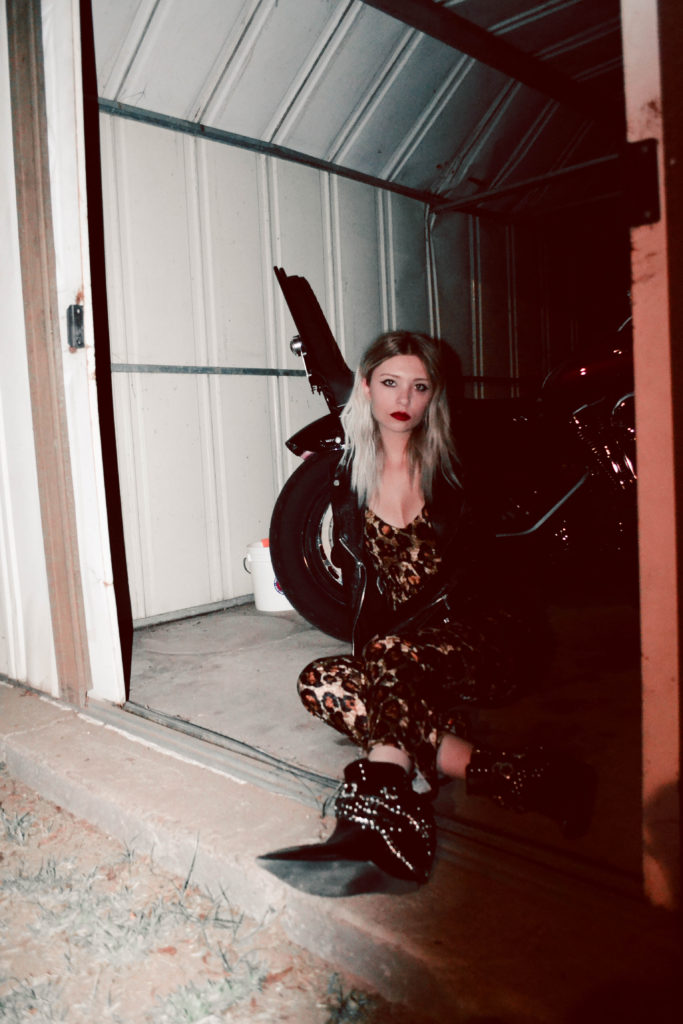 The truth is, I kind of switch back and forth between a fashion-loving girl with a massive closet, and a biker girlfriend who packs her whole life in a bag for weekend trips. Being on the back of my boyfriend's motorcycle is fun, but a lot of my regular clothes wouldn't survive one weekend. Between sweat, sunscreen, road dirt, and withstanding going 70 mph for hours, most of my "normal" clothing would fall apart after a single trip. Because of this, I started buying clothing specifically for the motorcycle.
My motorcycle clothing tends to come from female-oriented companies that feature a lot of independent artists and handmade goods. While I'll always love high-end fashion, I have a huge respect for independent artists and brands, and love shopping them when I can. One of my favorite places to get my motorcycle clothing is Backbite. It's operated by two women in southern California and features independent artists, their "house" brand, and cool vintage finds.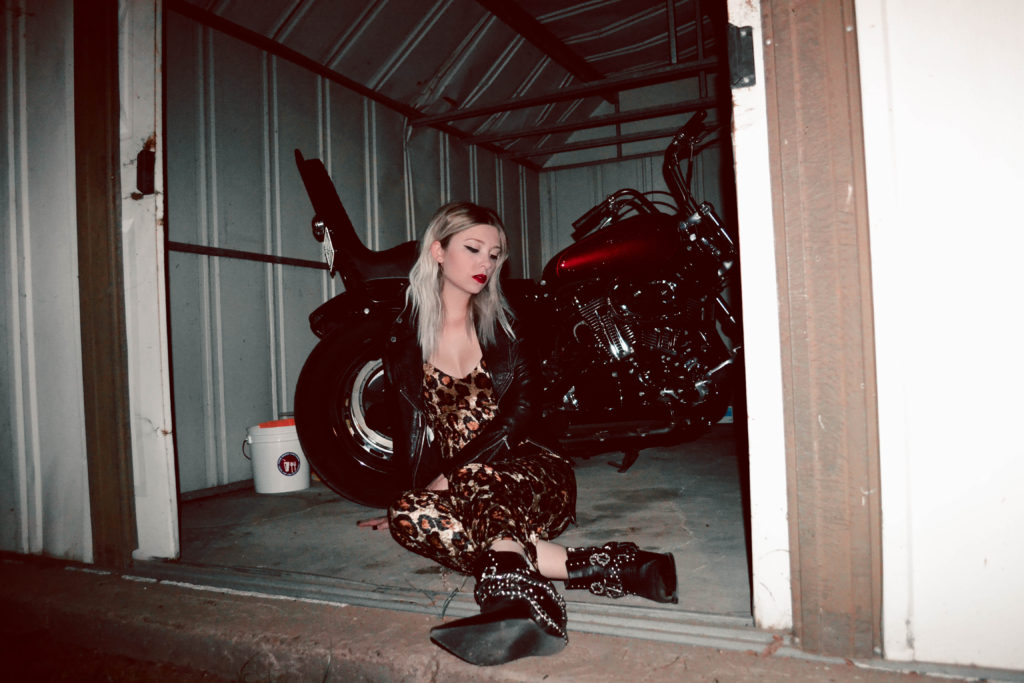 The key to looking cute during a weekend biker trip in the jumpsuit. Jumpsuits are extremely versatile and having them be all one piece means less clothing to pack. I am in love with this leopard jumpsuit from Backbite and you can bet your ass I'll be getting the onyx and amber cobra ones next. Just throw on a belt, boots, and a leather jacket, and you're good to go!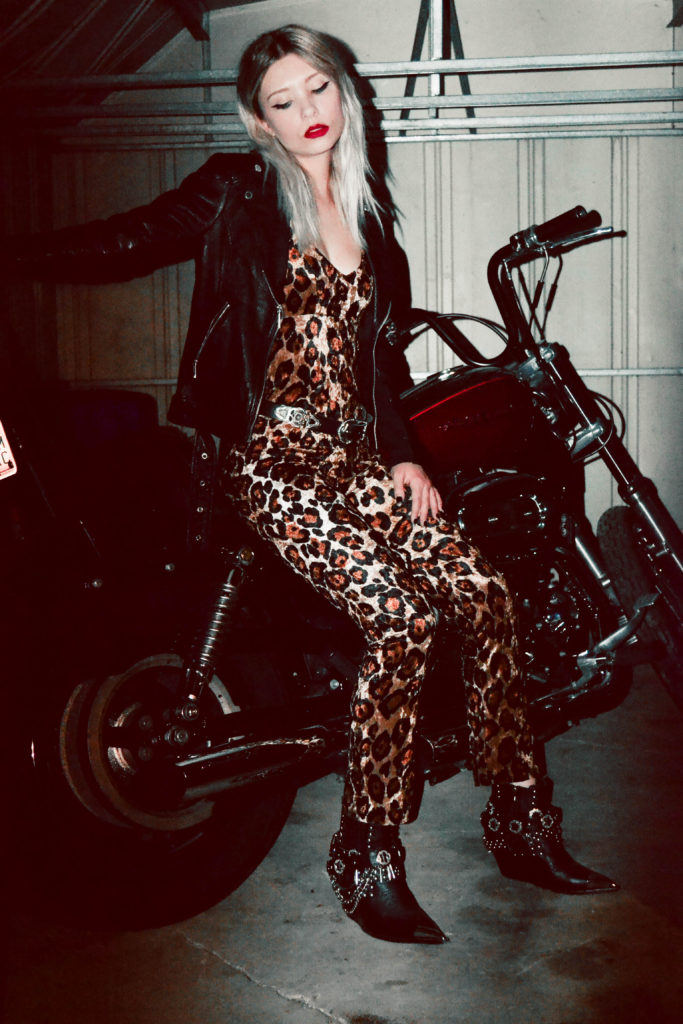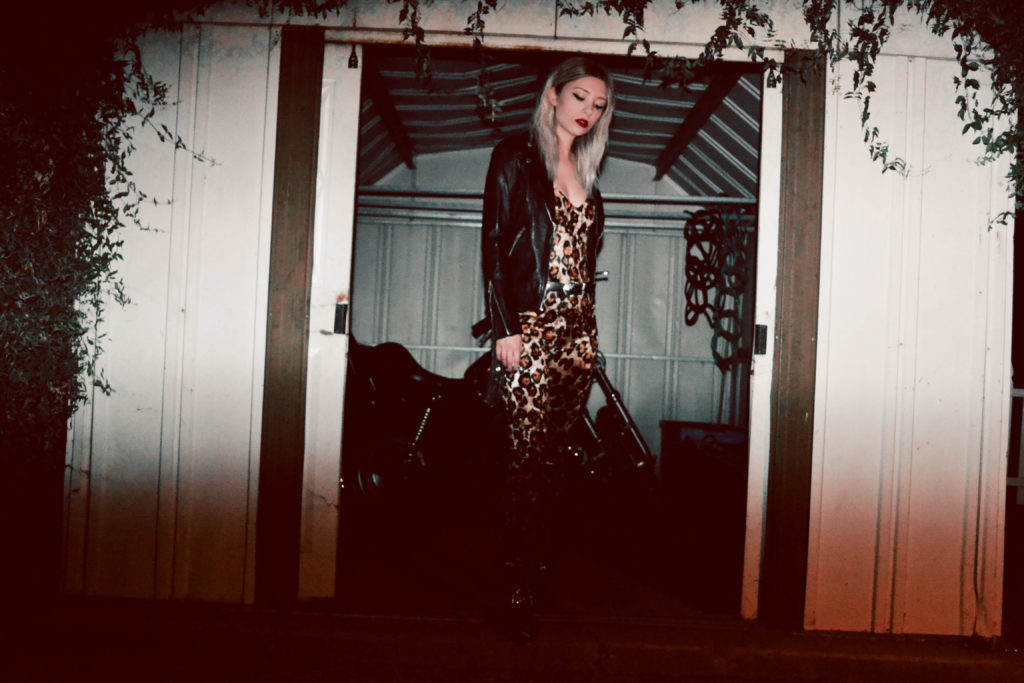 Photographer: Nathan Jelenich
This post contains affiliate links. If you're wondering why I have affiliate links on my content, read this.