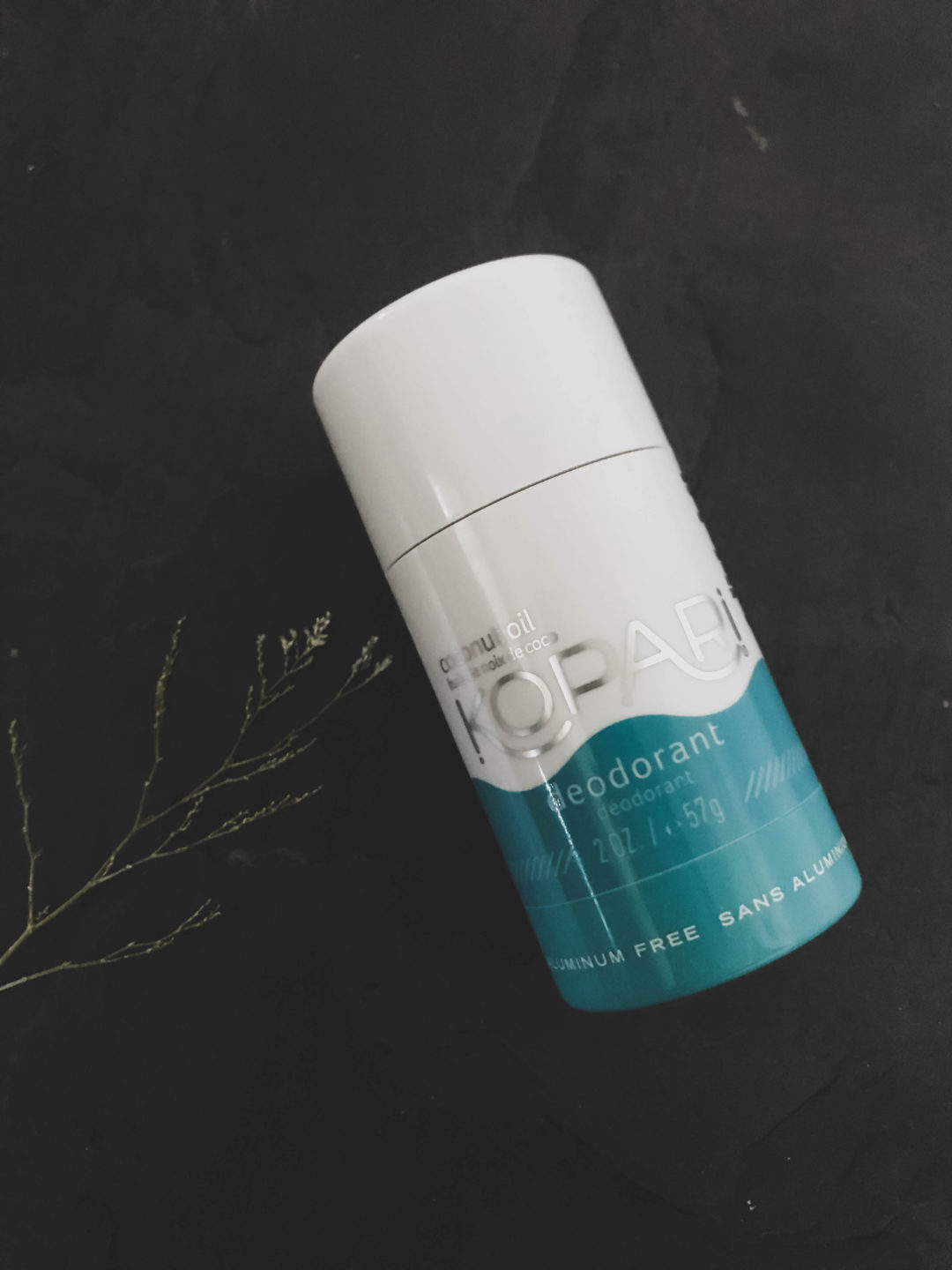 Product Review: Kopari Aluminum-Free Deodorant
Overall Rating: ☾☾☾☾
Here's something I'd really never planned on reviewing: deodorant. But the Kopari Aluminum-Free Deodorant is a little different than the deodorant I'm used to, and since I live in a place that can reach 115 degrees in the summer, maybe trying something new isn't a bad idea.
The Kopari Aluminum-Free Deodorant is a non-toxic and aluminum-free alternative to most other deodorants on the market. Most other deodorants use aluminum to block your sweat glands and prevent you from sweating in the first place. However, besides cooling you off, sweating is a way for you body to release toxins. Clogged sweat glads means a build-up of harmful toxins in your system. Kopari uses coconut oil in place of aluminum to fight odor while still allowing your body to get rid of toxins.
Pros
After doing a little research on the Kopari Aluminum-Free Deodorant, I was actually impressed with it's ingredients. The product uses 100% organic coconut oil in place of traditional aluminum as a way to fight odors. The product is also free of baking soda and parabens.
The product goes on silky-smooth, I'm guessing because of the coconut oil. Because it's not a chalky texture, you don't have to worry about getting white marks on your clothes. This is especially useful when you wear as much black as I do. The coconut oil also makes it smell super good.
I tend to get a little sweaty when wearing a sweater, even on the coldest days. Even after wearing a sweater and walking around all day, the product continued to work. I could even still smell the yummy coconut scent by the end of the day.
Cons
I tend to have pretty sensitive underarms and applying the deodorant after shaving under my arms caused a burning rash. The rash burned bad enough that I had to was it off and still had a rash all day.Honestly, this is something I deal with a lot when it comes to deodorants in a gel form or that contain a lot of alcohol. I tried the product again on a day where I didn't shave under my arms and had no problems.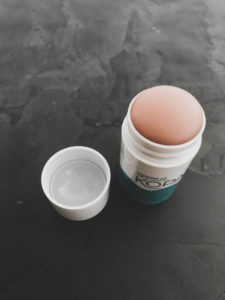 TL;DR: Overall, I give the Kopari Aluminum-Free Deodorant a 4/5. It smells delicious, glides on silky smooth, allows my body to still naturally release harmful toxins, and actually works all day! While applying it after shaving under my arms caused a rash, applying to unshaven skin was no problem. If you have sensitive skin, I suggest giving it a try on a small patch of skin before using it regularly.
Disclaimer: I did receive my Kopari Aluminum-Free Deodorant complimentary from Kopari and Influenster. However, all of the opinions on this product review are my own. This review is 100% honest. F*ck selling out.