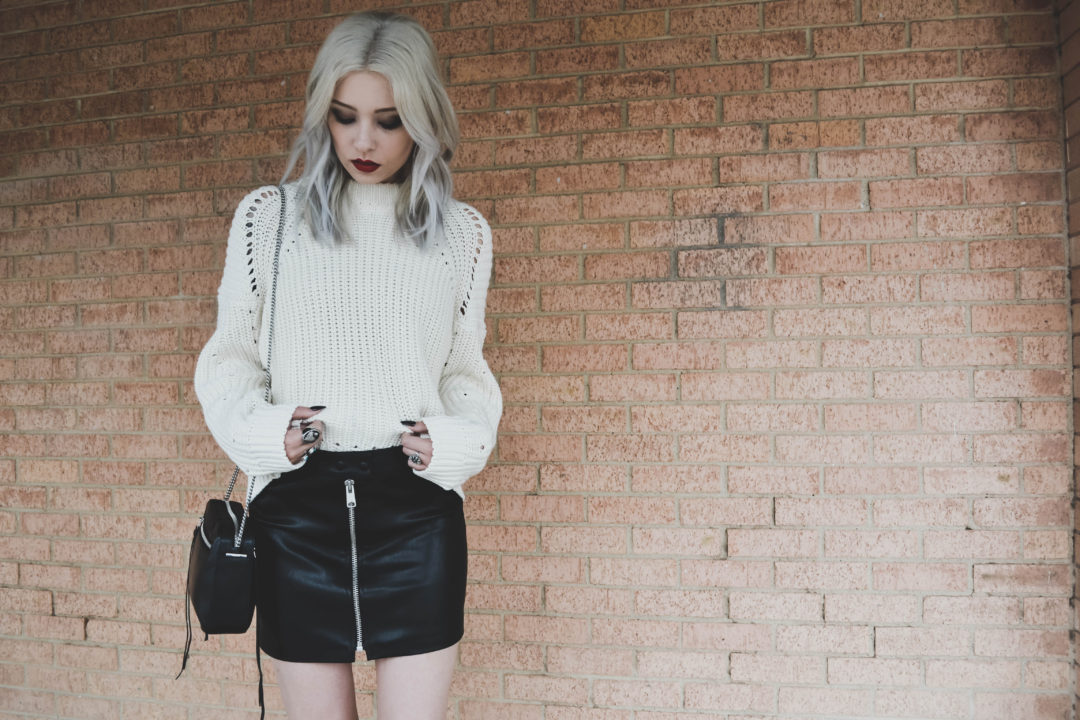 October's Obsession: High Waist Skirt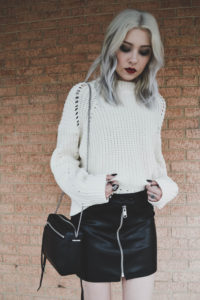 This month, I've been obsessed with high waist skirts. While high waist skirts are perfect for summer, I usually don't break mine out until the fall. To me, nothing goes better with a high waist skirt than a chunky knit, boots, and a pair of tights.
If you like wearing your high waist skirt in the fall like I do, it's a great way to tap into some of fall's trends. If you don't know what the top trends for fall are, go ahead and take a sec to read my post about them.
My go-to skirt this season is the Lena skirt from AllSaints. If you're vegan, not to worry. The studded version is real leather, but the plain version is actually vegan. I really like this skirt because it's pretty simple so I can pair it with really anything. There's also a really awesome (and functional!) zipper up the front that adds a cool detail. If you're looking for something that's not as plain, there's a snake print leather version of the skirt as well.
Photographer: Nathan Jelenich