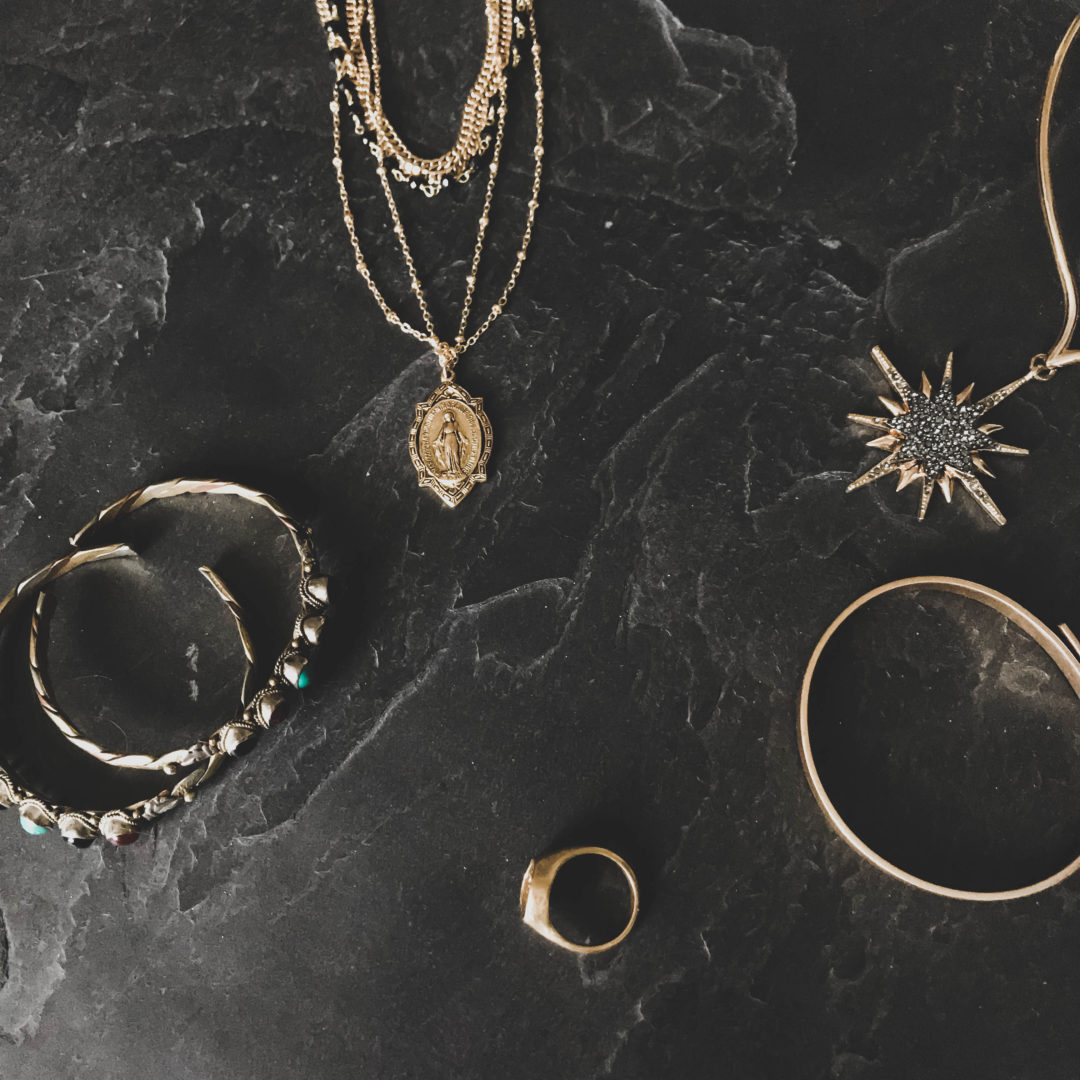 January's Obsession: Gold Jewelry
This month, I was super obsessed with gold jewelry. Something about wearing classic yellow gold feels so luxe.
Personally, I'm a big fan of layered necklaces, thin bangles, and chunky signet rings. I like to style my gold jewelry with an all-black outfit to really make it pop. I'm a big fan of mixing metals, so I also like to wear my gold and silver jewelry together.