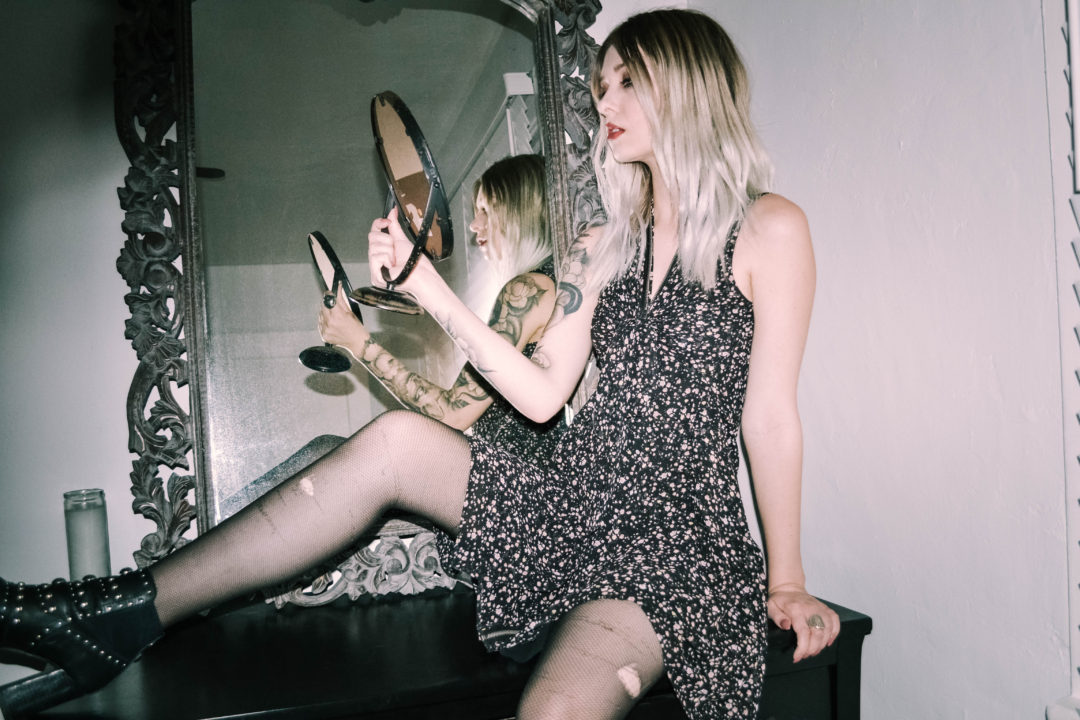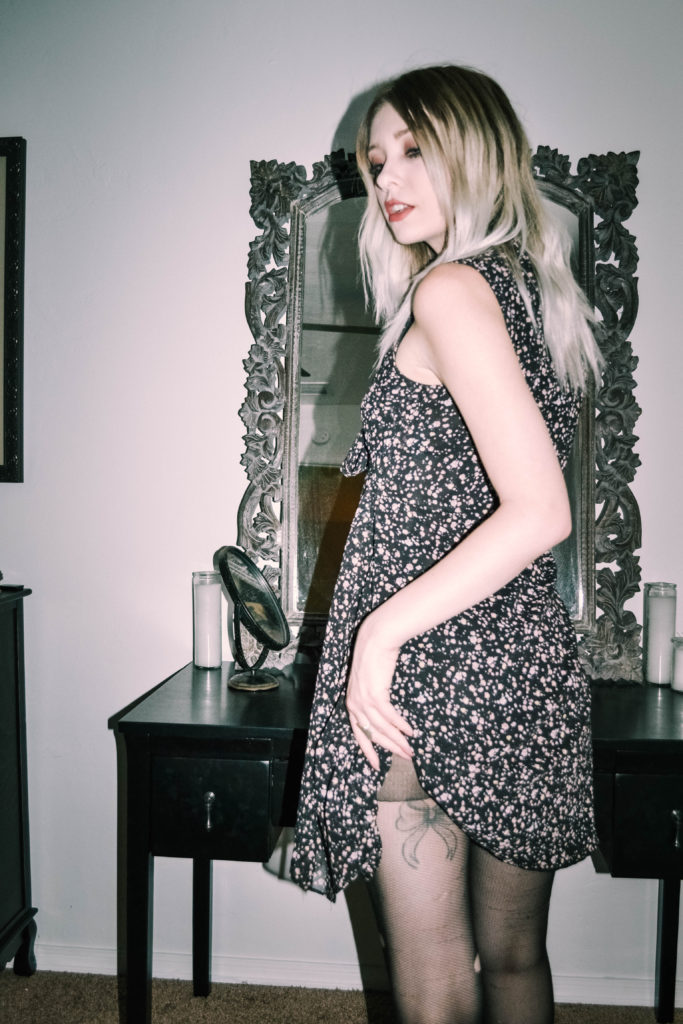 Okay, so maybe a floral grunge look for spring isn't groundbreaking (thanks to The Devil Wears Prada), but it is a solid choice. The past few seasons, florals have been staples for both fall and spring outfits, making them a great investment you can wear all year round. I'm actually not a big fan of spring and summer since I can't wear all the layers I love. If you're like me and not a fan of the heat, you can give your outfit a grungy edge while still staying cool.
Shop my dress here, and similar ones here and here.
Shop similar fishnet tights here, here, and here.
Shop similar studded footwear here, here, and here.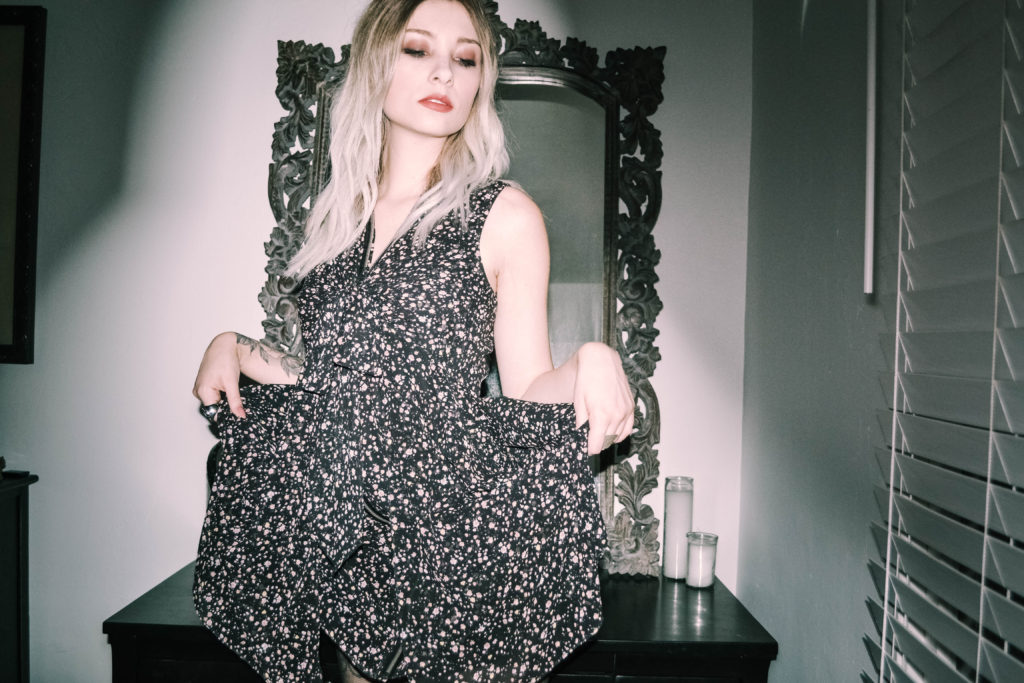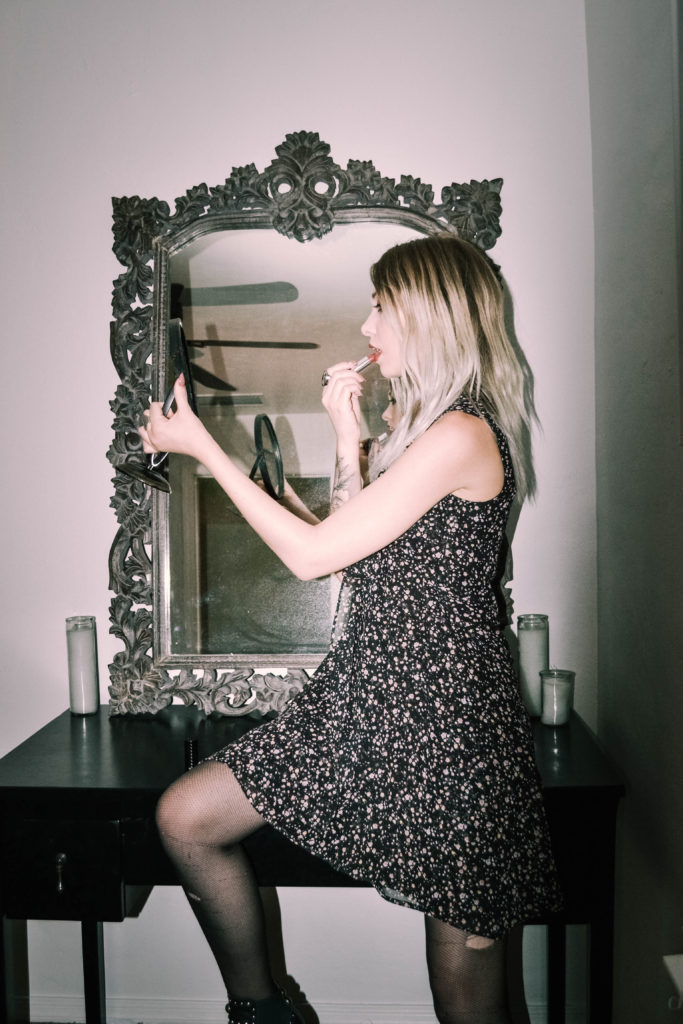 My style is definitely not ultra-feminine, so when I do wear something overtly feminine, I'll usually pair it with some masculine or edgy details. Think leather and lace or florals and studs. I paired my Jayda Pepper Dress from AllSaints with ripped fishnets, big biker rings, and studded heels. If you're out during the day, you can always lose the fishnets and show off those bare legs instead!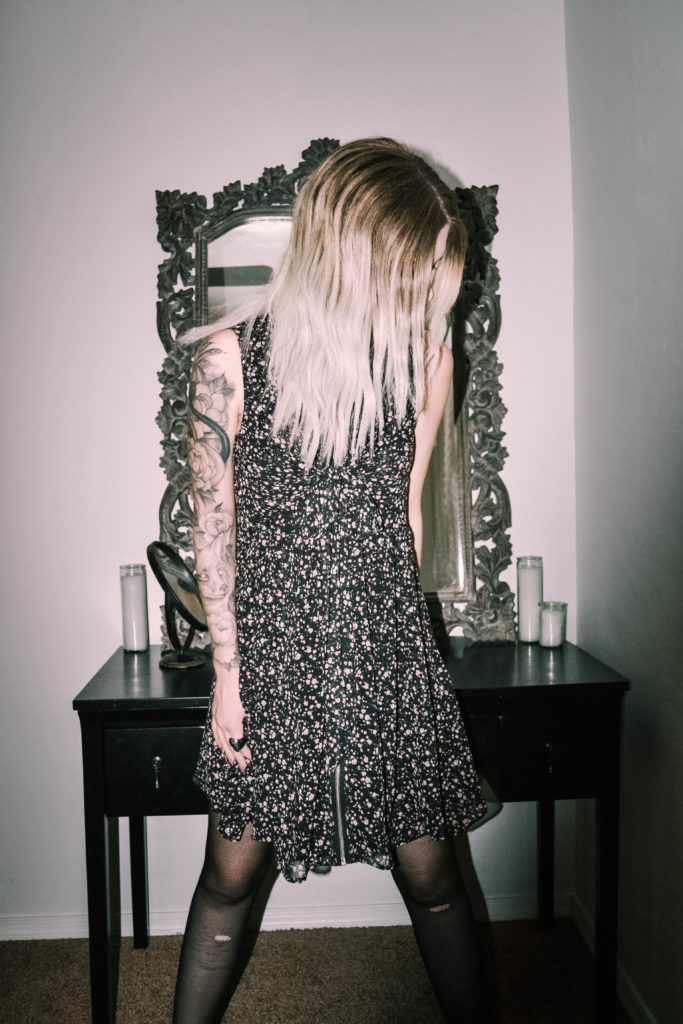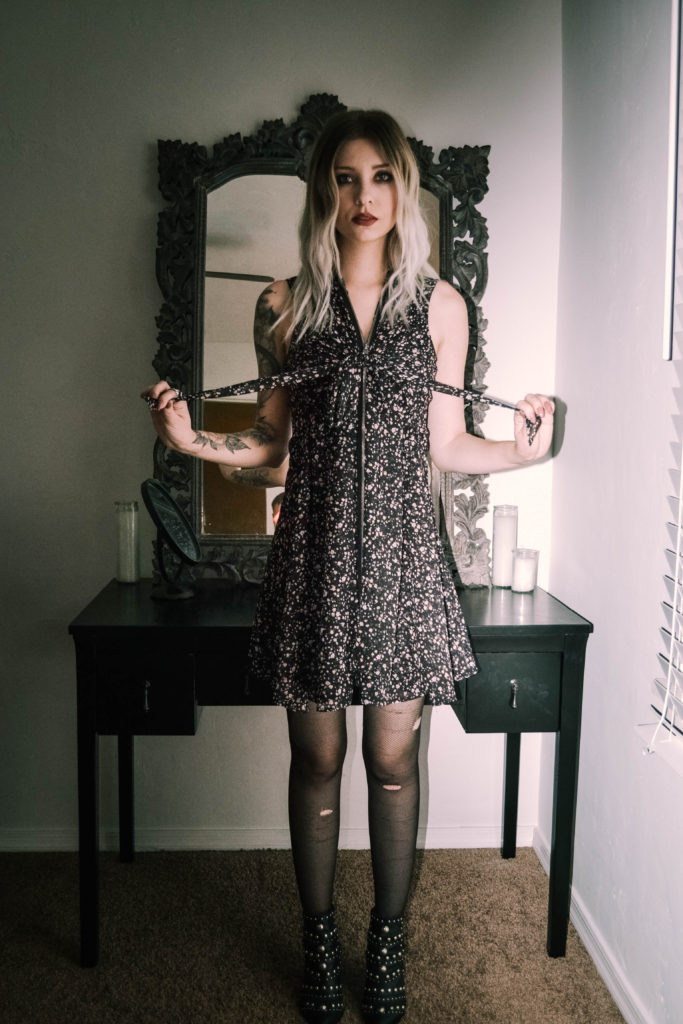 Photography: Nathan Jelenich
*This post contains affiliate links. Click on them. Or don't. I won't be mad either way.