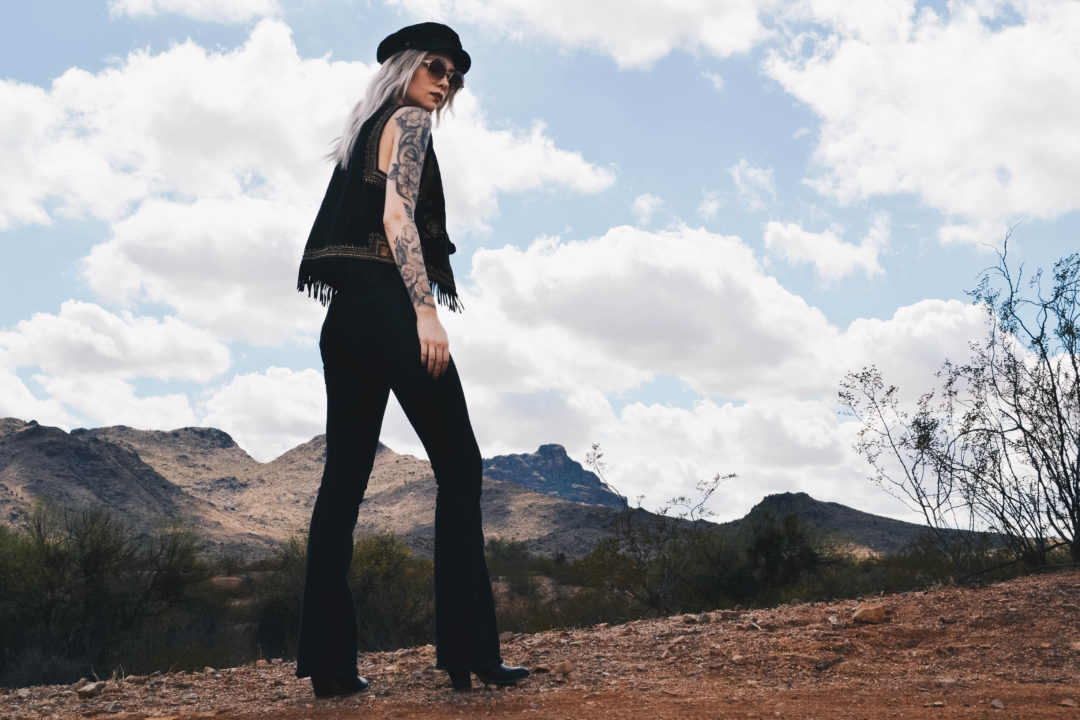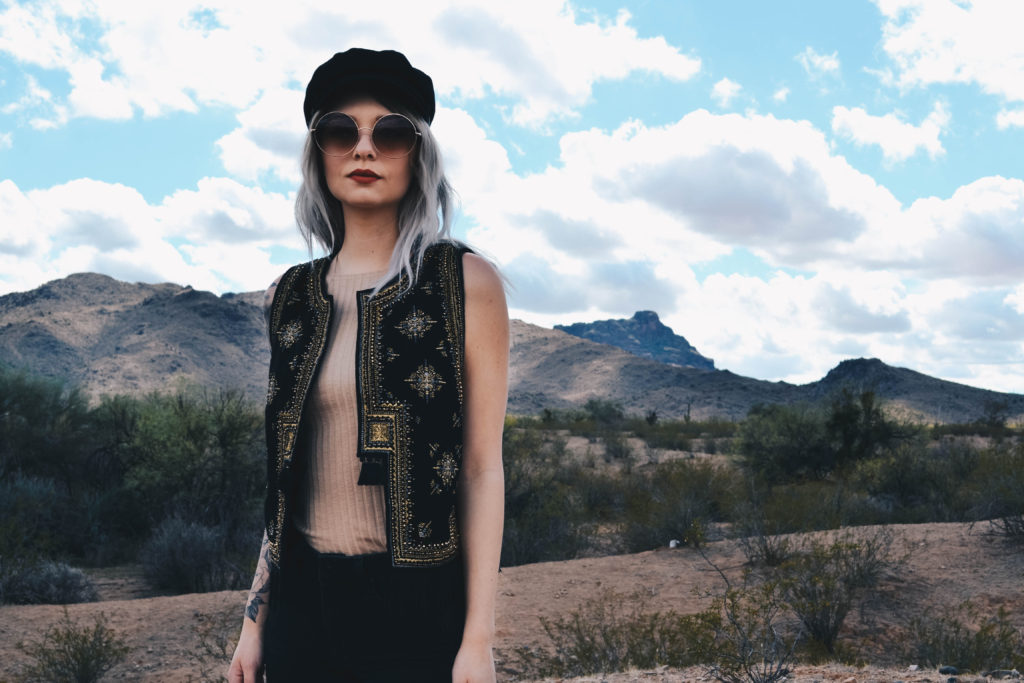 I can't get over how beautiful it is out here in the desert. Every day, I feel like I'm waking up inside a picture. Even just driving on the freeway in the morning reveals beautiful landscapes. There definitely was nothing like this in southern California.
Get my hat here, here, or here.
Get similar sunglasses here, here, and here.
Get similar vests here, here, and here.
Get my top here, and similar tops here and here.
Get similar jeans here, here, and here.
Get similar shoes here, here, and here.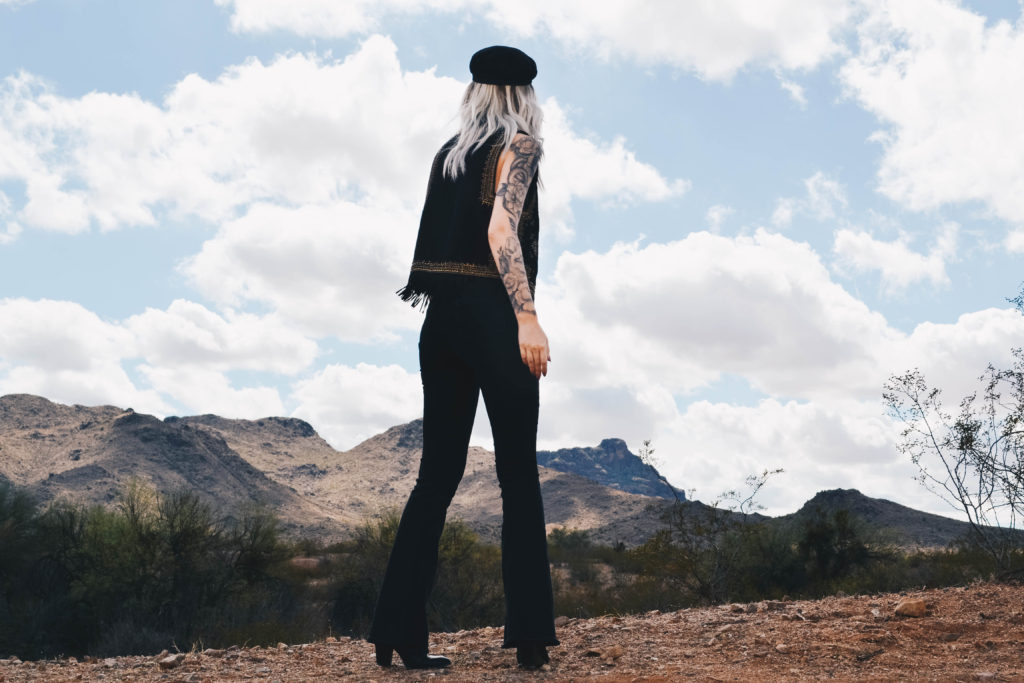 I'm really glad that flare jeans have made a comeback. Was anyone else tired of skinny jeans constantly pulling on their leg hair if they didn't shave their legs every single morning? I do think that flare jeans are a bit more flattering on me than boyfriend or straight legs jeans too. I'm pear-shaped and I'd rather not have a bunch of extra volume on my bottom half.
As it warms up, protecting your face and eyes from the sun is even more important. My Fiddler Cap from Brixton and my round sunglasses do a great job of protecting me. I layered my beaded vest over my High-Neck Ribbed Tank Top from Truly Madly Deeply to give my outfit some fun texture without being too hot. While my vest is velvet, layering it over a light top keeps me from getting overheated. I wore my high rise flare jeans with boots for a touch of a 70s southwestern vibe. I'm definitely feeling that vibe for the summer months.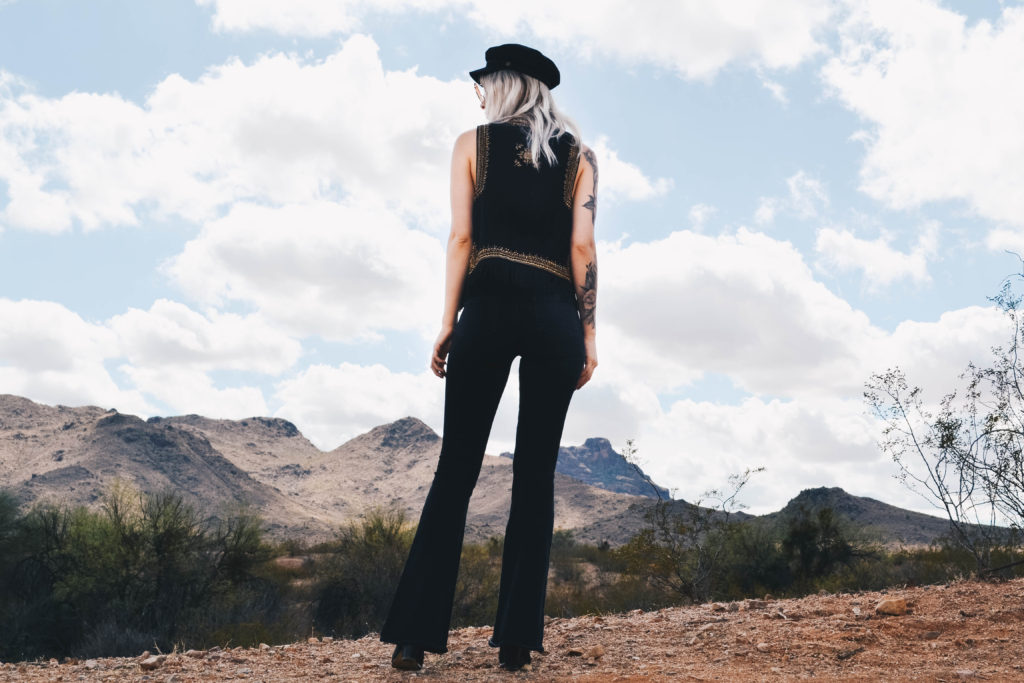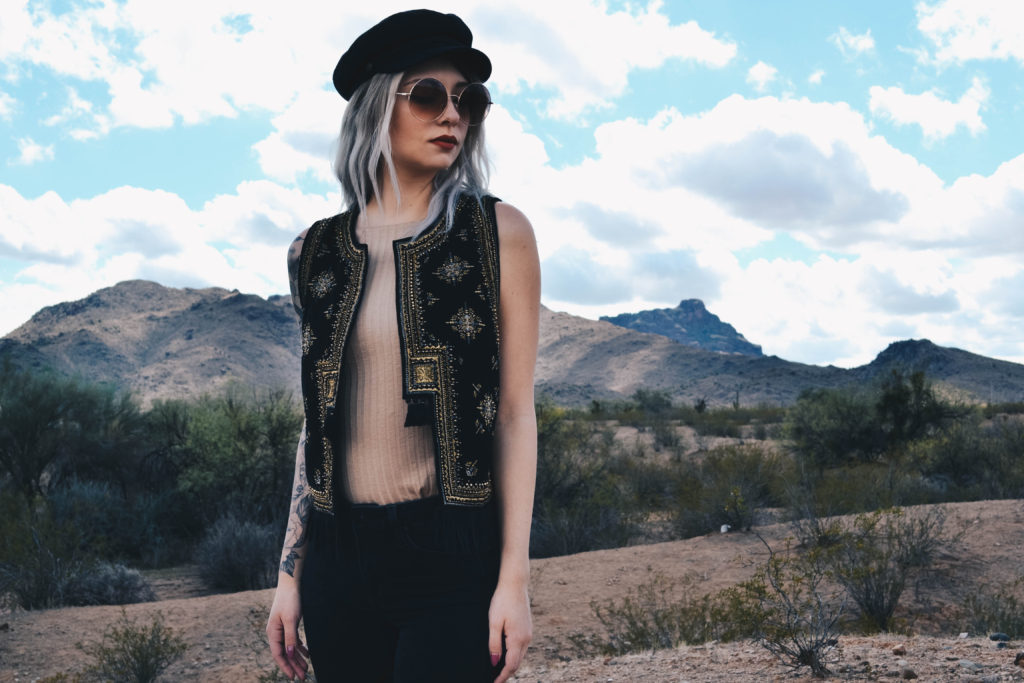 Photographer: Nathan Jelenich
This post contains affiliate links