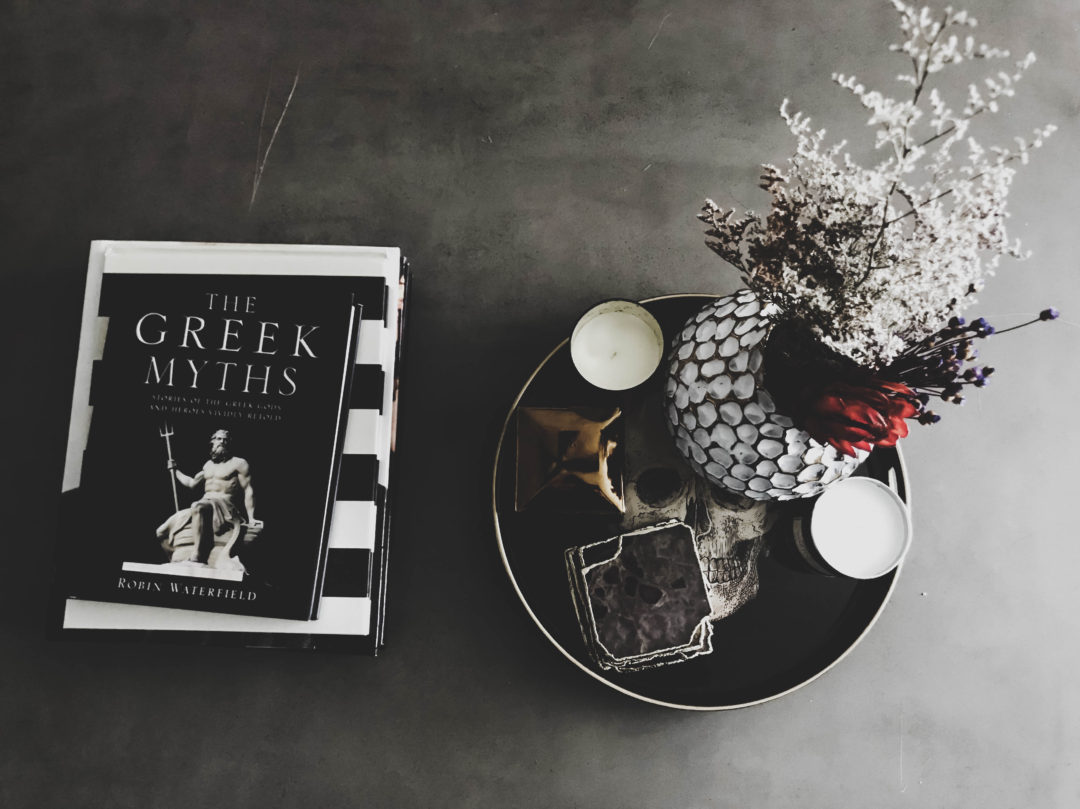 Cute Coffee Table Decor With An Edge
I'm not going to lie, I went on a Pinterest binge the other day and decided that I really needed to step up my home decor game. Specifically, I wanted to get some cute coffee table decor. My taste is a little more edgy than your typical "Pinterest" style, but it did give me some good ideas.
Your coffee table is a central part of your home. It's probably where you spend most of your time, sitting on your couch, watching Netflix, entertaining people, whatever. I wanted my coffee table decor to be a reflection of who I am while still being functional.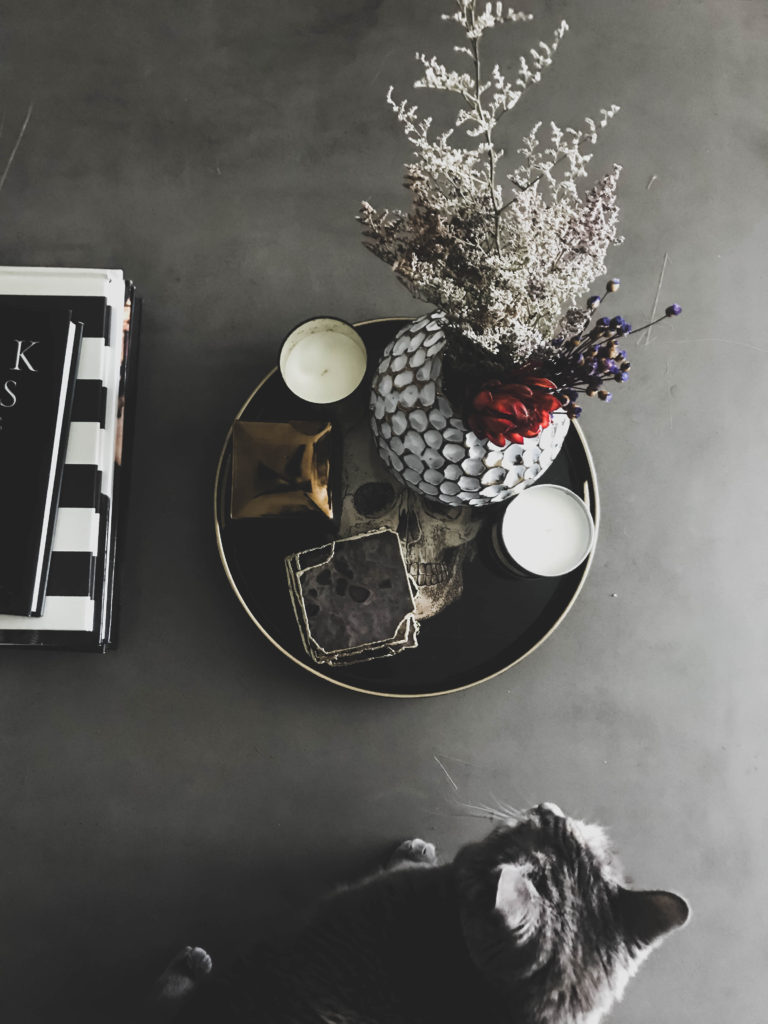 To start, you'll need a good coffee table. Since you're spending a lot of time around the table and probably using it pretty much every day, I suggest spending a little bit of money one it. I opted for a concrete coffee table because it was stylish, a little edgy, and durable. I can put whatever objects I wanted on it, the cat could climb all over it, and I can put my feet up on it as well. While my coffee table is made of real concrete, it's definitely more expensive. You can find more affordable faux concrete options as well. You can shop my exact coffee table here.
Next, you can add some coffee table books. They're a great way to express your interests and gives guests something to look through. My coffee table books include a book about Greek mythology, a book of nude sketches from my favorite artist and sweet friend Michael Hussar, and a giant book about leather jackets.
All my other coffee table decor needed to live in a coffee table tray to stay organized. My personal tip is to pick a coffee table tray that's not the same same as your coffee table. My coffee table is square, so I picked a round tray. My tray is actually a Halloween decor item, but I thought the skull was very "me" and could be used all year round.
Inside my coffee table tray lives some decorative and practical items. For a pop of color, I added some dried flowers in a vase. You can shop my exact vase here. I added some candles that all fell into a similar color palette (black, gold, silver, white). At night, I like to turn off all the lights and just light the candles instead. Lastly, I got some much-needed coasters that are both practical and cute. I'm personally a huge fan of agate coasters to add a pop of color and a luxe feel. You can shop my exact coasters here.