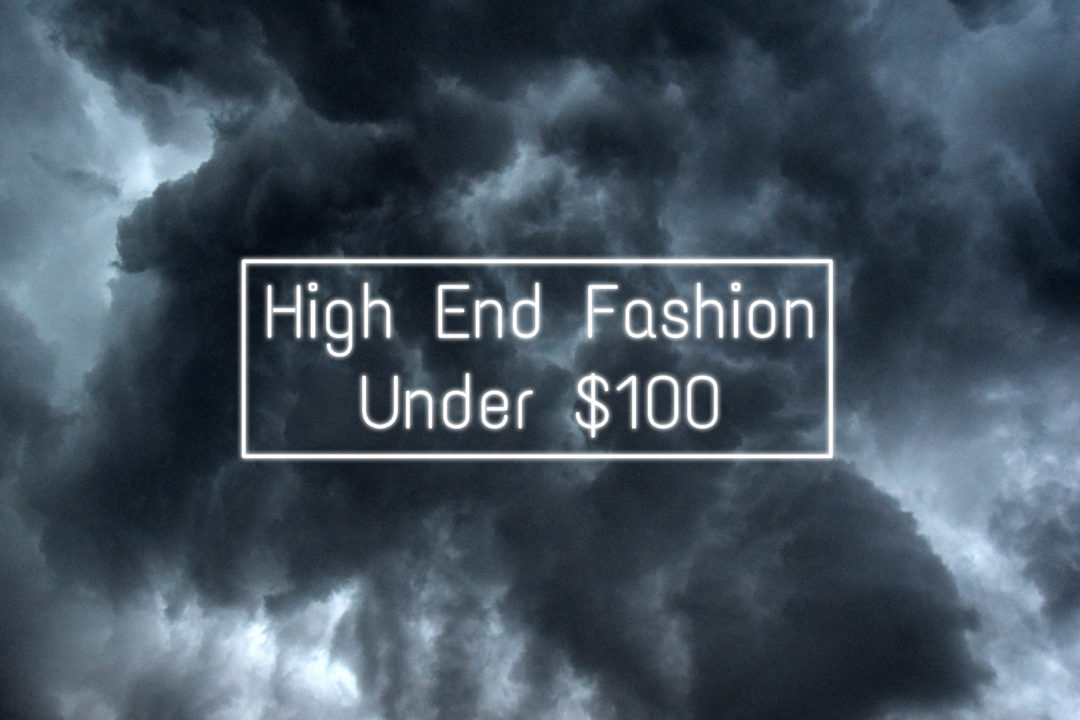 Cheap High End Fashion Under $100
I understand that I'm very lucky to be able to afford to go shopping at all, nevermind buying high end goods. I was always under the impression that I had to be a millionaire to ever be able to afford any nice clothes. And I think a lot of people think that way too. High end fashion has become something that seems almost unattainable thanks to the rise of cheap fast fashion. However, it is possible to find cheap high end fashion that's budget-friendly and high quality.
Every month, I'll be picking some great high end pieces that are $100 or less. I hope this helps those with less disposable income still build the high end closet of their dreams.

This post contains affiliate links. If you're wondering why, read this.