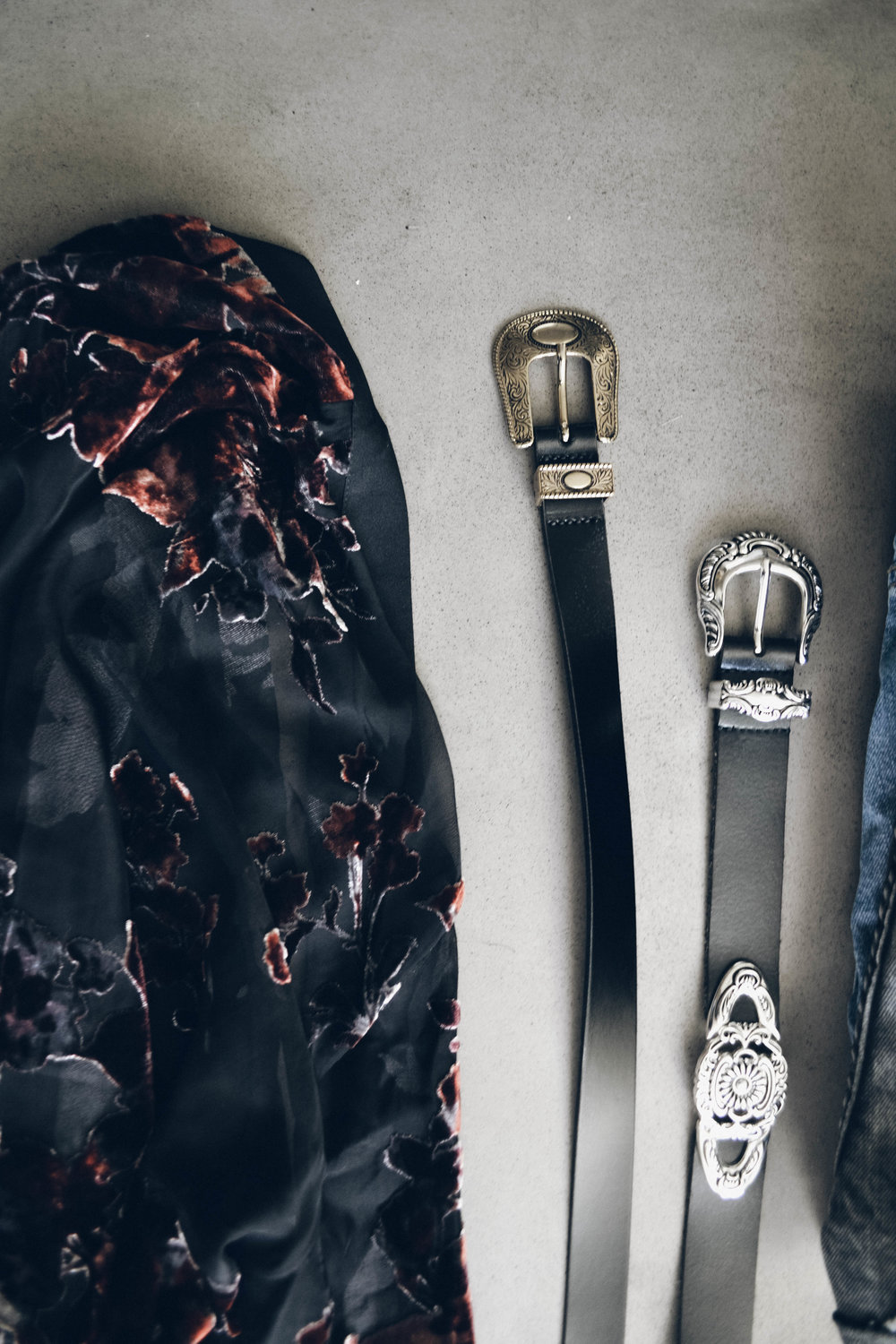 What I Packed For Arizona
My boyfriend and I are heading out to Arizona again! While we went out to the desert during the best weather of the year last time, we're going out during the worst weather this time. Packing for the desert this time around was definitely more difficult because we are going to be out there for 8 days instead of just a weekend, and because I'm already so ready for fall clothing. Here's some stuff I packed for the trip!
Kimonos
Kimonos are great multi-season pieces. They're light enough to keep you cool in the summer, but still cover you enough so you don't feel so exposed in the fall. I brought a kimono with dark velvet flowers and tassels that works for both summer and fall.
Maxi Dresses
Maxi dresses are another great multi-season piece. I love maxi dresses that have dark colors, floral patters, lace, and other embellishments. Still, you can't go wrong with a simple black maxi dress.
Camisoles
Camisoles come in a variety of textures, colors, and cuts, making them pretty versatile. In hot weather, wear them tucked into shorts. When it cools down, they make key layering pieces under jackets and cardigans.
Chunky Jewelry
I've been obsessed with chunky jewelry lately. Statement necklaces, signet rings, and layered bangles are definitely go-to's when it comes to accessorizing my outfits. Personally, I don't think you can ever wear enough rings.
Western Belts
Like with chunky jewelry, Western belts have been my go-to all summer. They look especially great with high-waisted shorts and jeans.
Flare + Distressed Hem Jeans
While I will always be skinny jeans' #1 fan, I did want to break out from my usual denim silhouette and try some flare jeans this fall. However, I didn't want my outfits to read "hippie", more like "witchy bohemian", so I opted for flare jeans in black and with a high waist. I did pack a pair of skinny jeans, but I felt that the raw step-hem made them a little different from your average pair of skinny jeans.
Denim Shorts
Of course I packed shorts for the desert! Distressed denim shorts are great for keeping you cool and still giving off that edgy, effortless vibe.