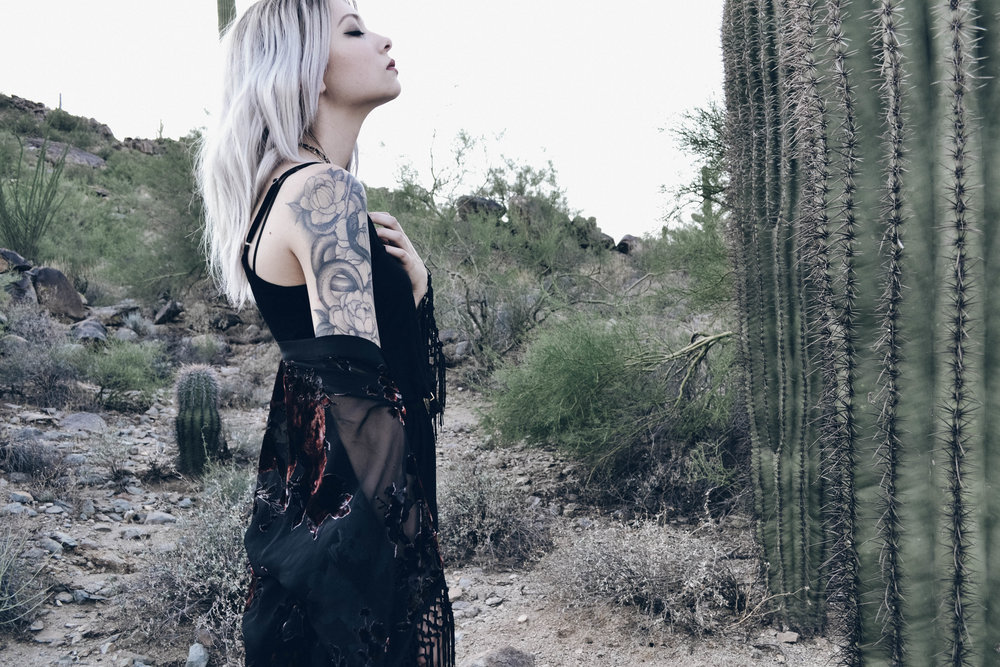 I was really channeling my inner witch with the outfit. With the transition from summer to fall, I find myself reaching more for my multi-seasonal pieces this time of year. While a lot of my outfits tend to have a witchy vibe, it's a little harder to pull off in the summer when all I want to do is wear shorts and a tee. By having these witchy multi-seasonal pieces, I'm able to add little elements to otherwise bare summer outfits.
Get my kimono here, and similar ones here and here
Get my necklace here, and similar ones here and here
Get my dress here, and similar dresses here and here
Get similar belts here, here, and here
Get my heels here, and similar ones here and here
Kimonos are great multi-season pieces and my Fringed Velvet Burnout Kimono from Nordstrom Rack has just enough detail to make it interesting and fall-appropriate without being too heavy for those warmer days. I've really been inspired by a lot of baroque and Victorian art and fashion, so I wore my Florence Leather Charm Rosary from Free People. A black maxi dress is also another great multi-seasonal item that works like the ultimate blank canvas for any outfit. I got my High Neck Maxi Dress from Nordstrom. I added a little more detail to my "blank canvas" dress with a gold-toned Western belt. Lastly, I wore my Cors Lace Up Heels from Jeffrey Campbell, which I pretty much live in every summer and fall.
Shop This Outfit
Photographer: Nathan Jelenich