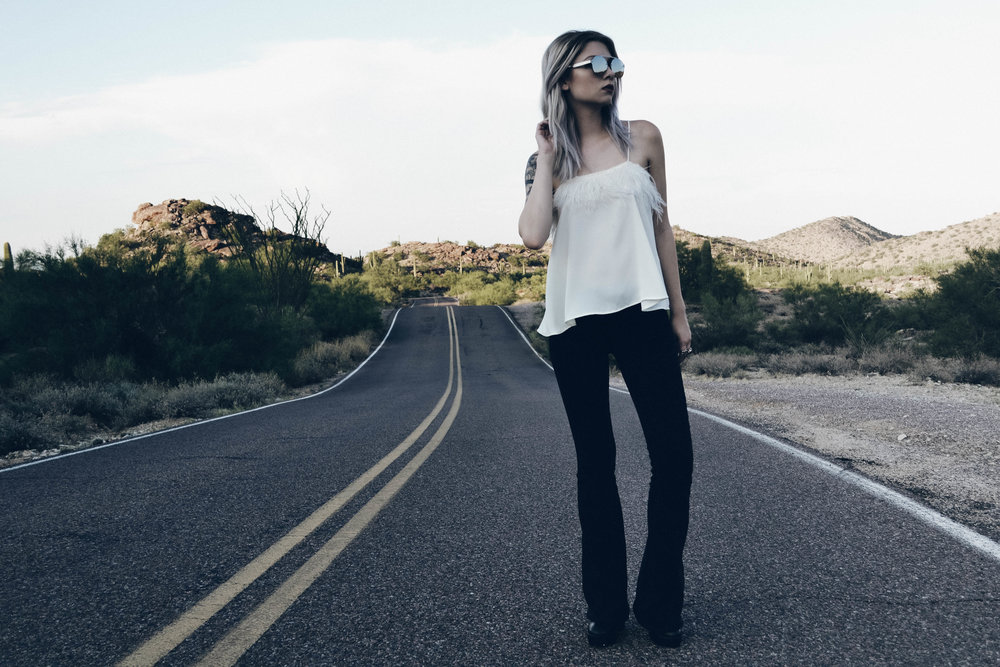 I don't think I've owned any other cut of jeans other than skinny since the 7th grade. Being pear-shaped and having a long torso, I've always felt like anything other than super skinny jeans made my legs look wider and shorter. While I was wandering around a Nordstrom Rack, I found these Paige jeans for $30, so I decided it was a sign and that I had to have them.
Get my sunglasses here, and similar ones here and here
Get similar camisoles here, here, and here
Get similar jeans here, here, and here
Get similar boots here, here, and here
For this outfit, I decided to keep it clean and simple with a black and white color pallet. I opted for my reflective Camden Heights Sunglasses from Quay. I love them because they're like aviators, but with a little twist. I wore this white camisole with feather detailing from Zara  to give this black and white look some texture and softness. I paired these flair jeans by Paige that I found at a Nordstrom Rack with the highest platform ankle boots from Steve Madden to make my legs look as long and slender as possible.
Shop This Outfit
Photographer: Nathan Jelenich