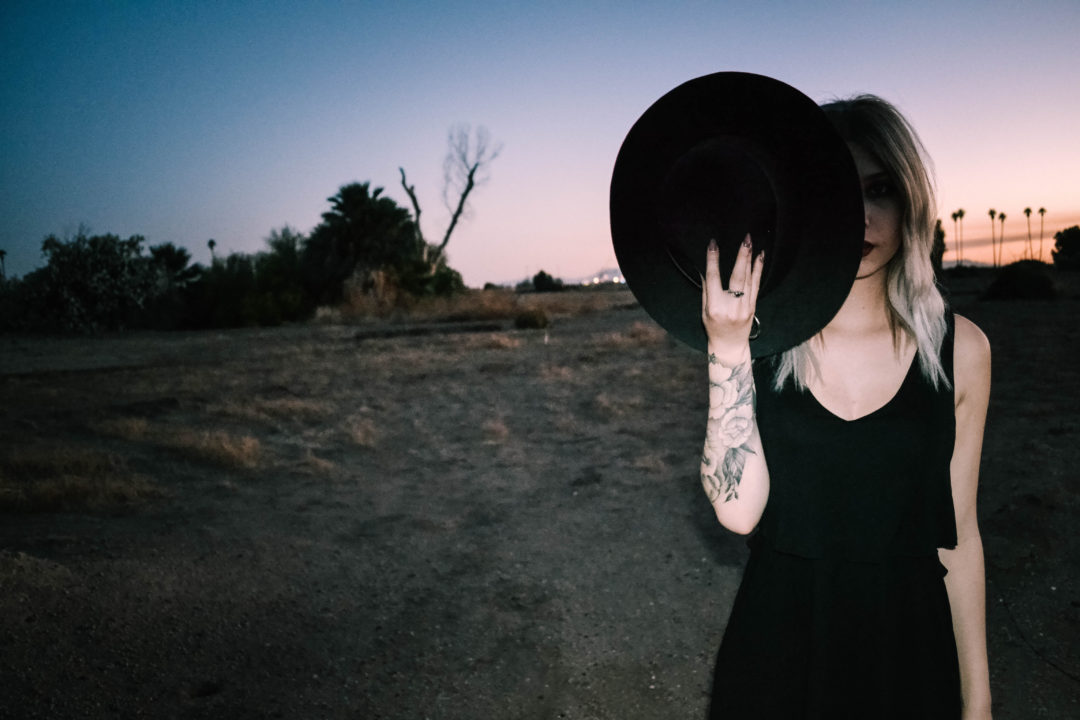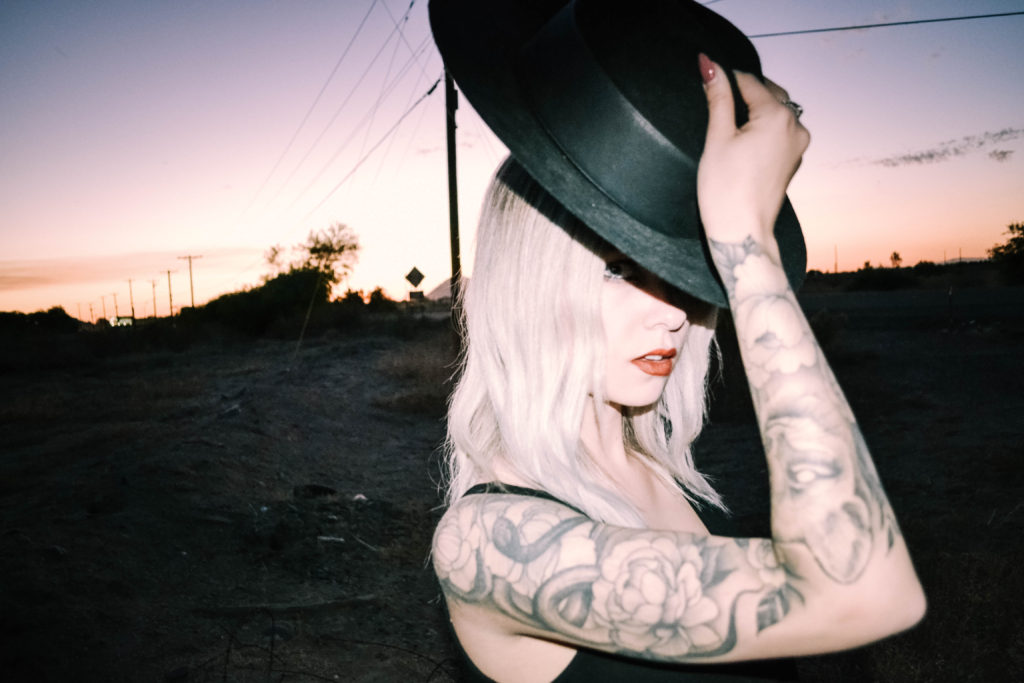 Let's face it: I'm the kind of girl that wears black all year round, including when it's 100 degrees in the desert. I will always rock that black spring outfit. Still, I've managed to find a way to stay cool while wearing my favorite color.
I used to think that sunsets over the ocean were cool, but desert sunsets are unreal. Even in Phoenix, the evening sky is still gorgeous. Unlike LA and a lot of other major cities, the skies here aren't clouded with pollution. You can actually see all the colors from the sunset, as well as the moon and stars. Because of this, sunsets are quickly becoming my favorite part of the day.
Get similar hats here, here, and here.
Get my dress here, and similar ones here and here.
Get similar heels here, here, and here.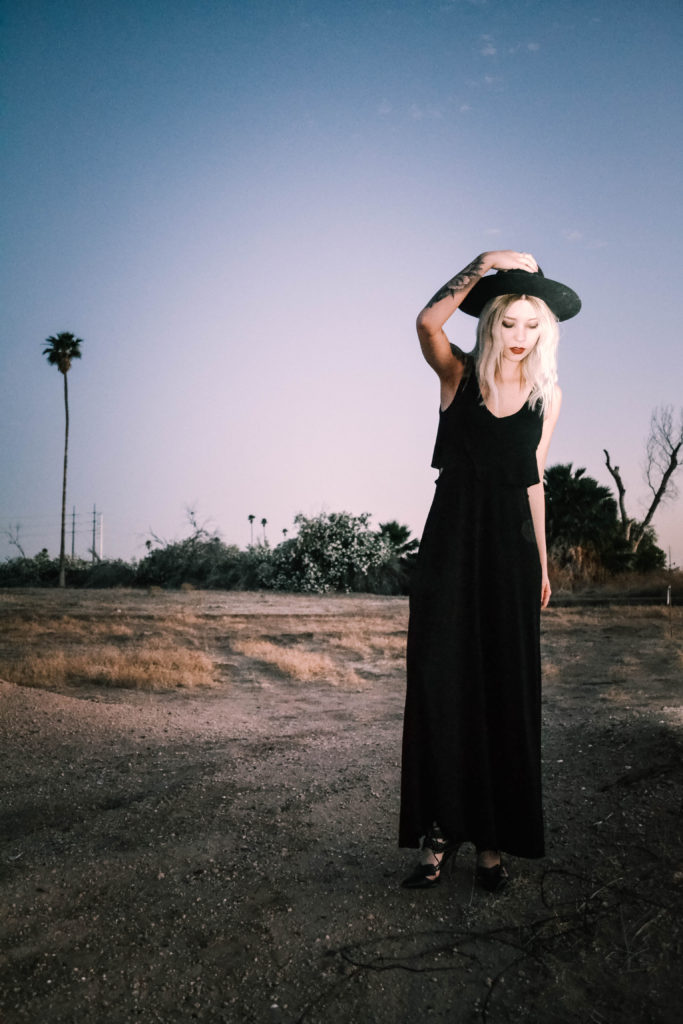 This Helena maxi dress was the last thing I grabbed from AllSaints' killer 30% off sale. If you missed it, don't worry because they still have this dress available online here. I love the little cutouts on the side of this dress. It gives you a sexy peak without showing off too much. It also definitely helps keep you cool. I paired the dress with a wide brim hat I bought from my friend's store, No Season Los Angeles, a couple years ago. I love the o-ring hardware on the hat because it give the outfit a little bit of a fetish vibe. Lastly, these lace-up heels are forever reminding me of the days when Nasty Gal used to be great. They're from the Nasty Gal x Courtney Love holiday collection from a few years back. I actually remember going into their West Hollywood store to buy them. Sadly, the stores have closed their doors, Boohoo has taken over, and the brand has crashed and burned.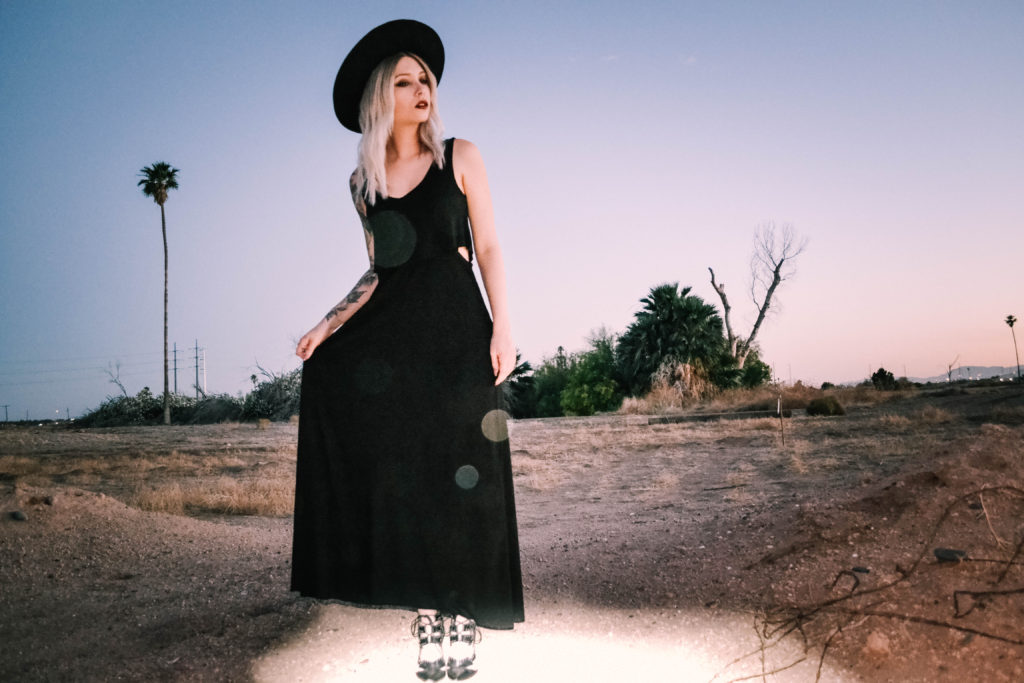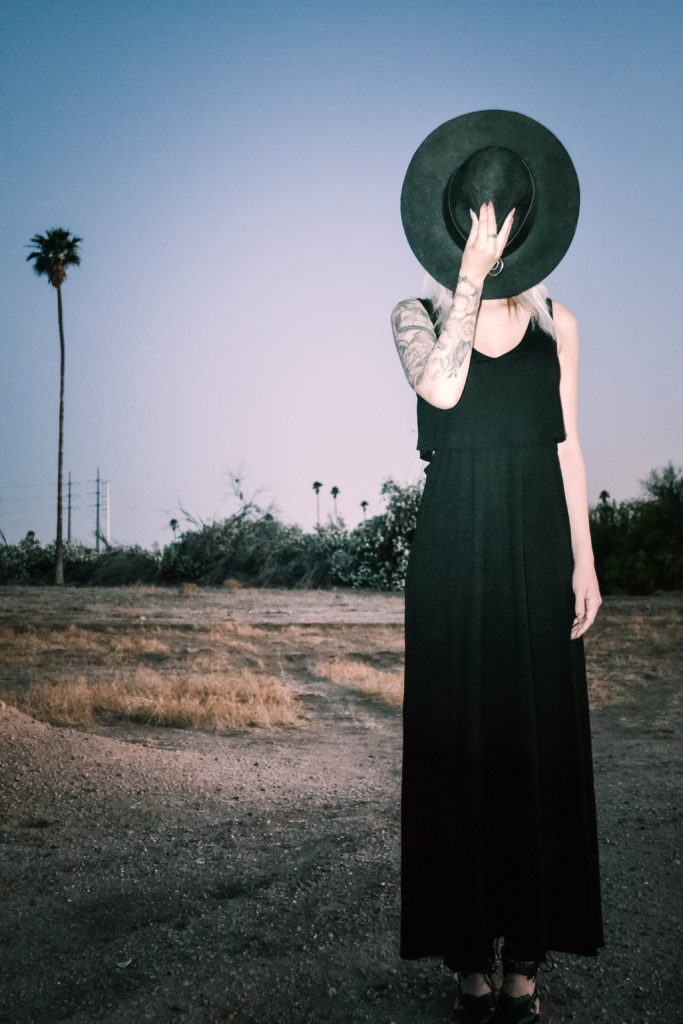 Photography: Nathan Jelenich
This post contains affiliate links. If you're wondering why I have affiliate links on my content, read this.