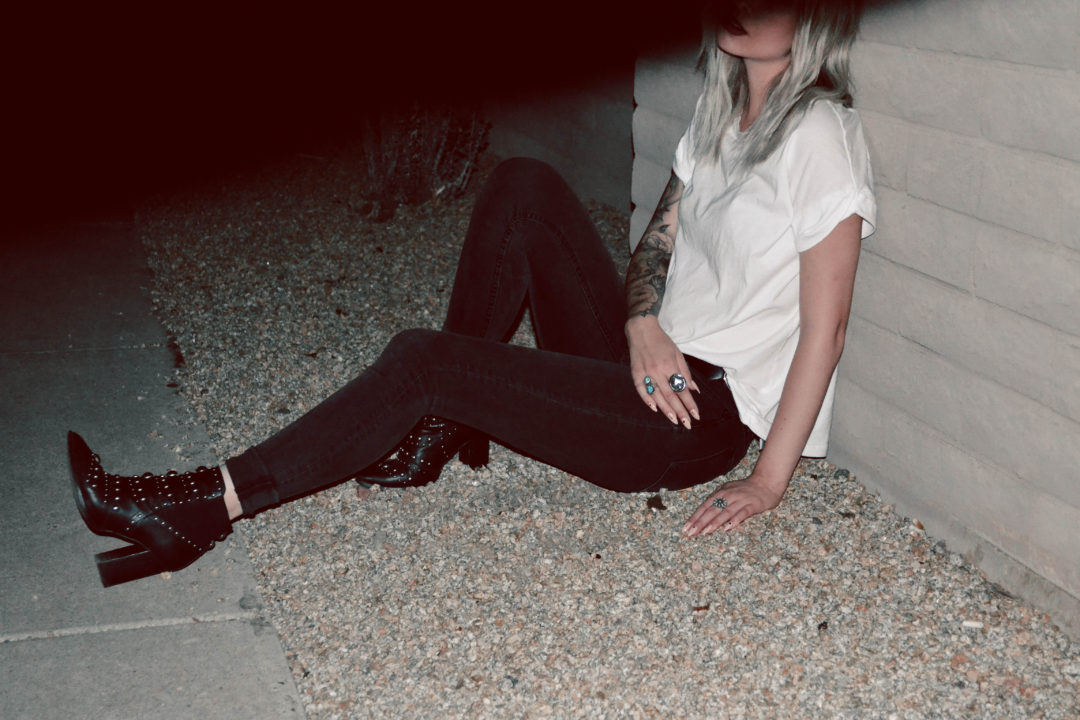 September's Obsession: The Boyfriend Tee
This month, I've been really obsessed with the boyfriend tee. They're super cute and comfortable while still being casual. I've worn my favorite boyfriend tees to the airport, to dinner, to work, and to the bars. Honestly, there's never really a bad time to wear them.
When I do wear one of my boyfriend tees, I like to tuck them into a pair of belted skinny jeans and pair them with some heels or boots. I feel like tucking an oversized tee into slim pants is a fun way to play with proportion. If you have a small frame like I do, it's also a good way to make sure it doesn't look like you're downing in your clothes. Also, heels are pretty much always a good idea. My two favorite tees right now have been this white tee from AllSaints and this graphic tee from Hallow Collective (thanks, Fred!).
Photographer: Nathan Jelenich