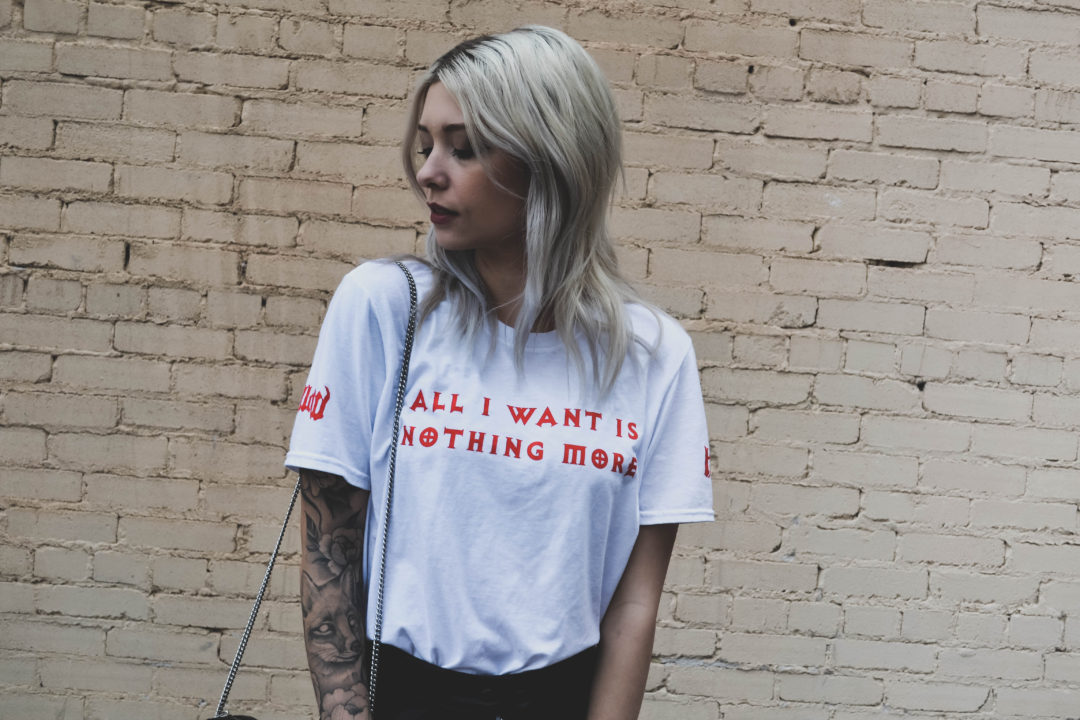 All I Want Is Nothing More With Hallow Collective
My graphic tee mood is in full swing and Hallow Collective has quickly become my favorite brand for kick-ass graphic tees.
Shop my tee from Hallow Collective here.
Shop similar bags here, here, and here.
Shop my skirt here, and similar ones here and here.
Shop similar tights here, here, and here.
Shop my boots here, and similar ones here and here.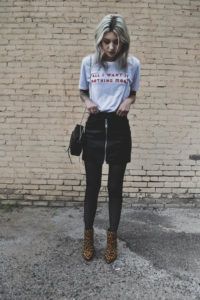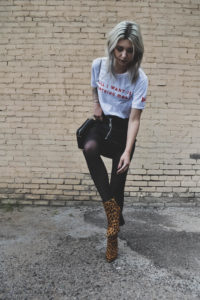 For a long time I tried to steer away from graphic tees since I thought wearing them made me look like I was in high school. Lately, I've really had the itch for graphic tees again, but needed to refill my closet with them. After my friend, Fred, gave me a Hallow Collective tee during my last LA trip, I've been obsessed with the brand. I was so stoked when they gifted me a few tees and pins.
This All I Want Tee is giving me serious Gucci vibes without the Gucci price. Plus, it's super soft and comfortable. I tend to like my tees a little oversized so I ordered a size up. I tucked the tee into the Lena Skirt from AllSaints (FYI it comes in both vegan and real leather). Tights were actually necessary for once with the windy November weather. I wore my new favorite boots, the Thelmin calf hair boots, from Vince Camuto. I finished my look with my black leather camera bag from AllSaints.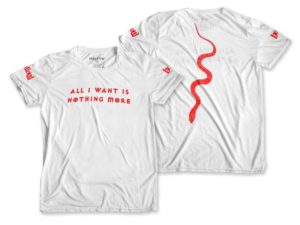 Photographer: Nathan Jelenich
DISCLAIMER: One of the items featured in this post was gifted to my by Hallow Collective. However, all words in this post are my own. I only ever work with brands that I personally love and trust.