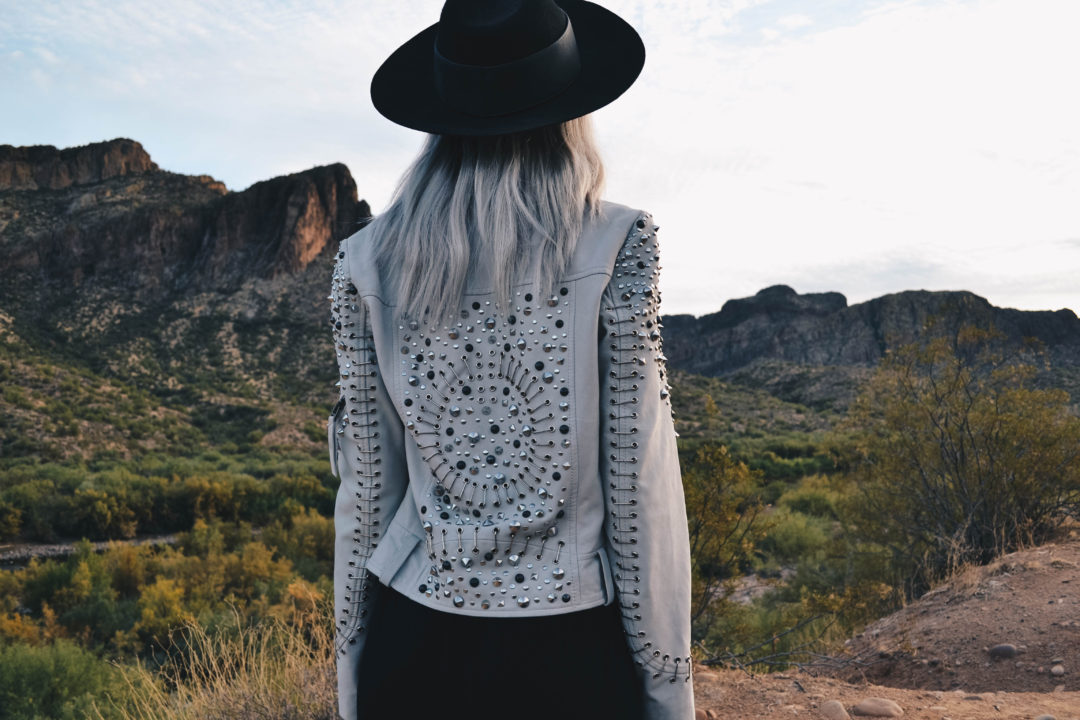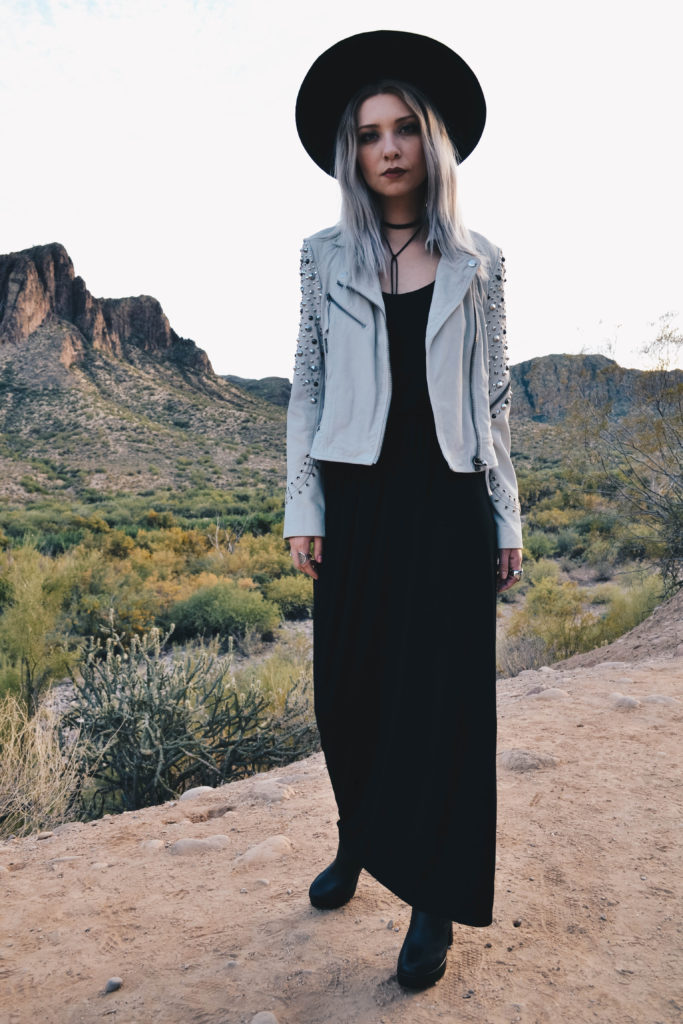 And you thought I was going to be naked, didn't you?
As the weather starts to cool off at night out here in the desert, it's safe to break out the leather jackets. While a classic black moto jacket will always be my go-to, I though I'd switch it up a little bit an try a lighter jacket instead. I'm also a sucker for embellishments, so the spikes and safety pins on this deerskin jacket are right up my alley
Get similar hats here, here, and here.
Get similar jackets here, here, and here.
Get my necklace here, and similar ones here and here.
Get similar dresses here, here, and here.
Get similar rings here, here, and here.
Get similar boots here, here, and here.
As with the majority of of my fall/winter looks, I wore a wide-brimmed hat. This hat is actually a little bit larger than my usual studded hat. For my leather jacket, I opted to switch it up from my usual black to a studded nude deer skin jacket instead. I've been loving my Spike Bolo Wrap Necklace from Vanessa Mooney after discovering it after the move, so I've been wearing it most days. I wore a basic black maxi dress underneath everything to act like a blank canvas. Lastly, I wore platform boots to make me look more tall and slender. One of the reasons it took me so long to get on board with maxi dresses what that I always felt they made me look shorter. Pairing a maxi dress with platform shoes or heels gives me the height I want.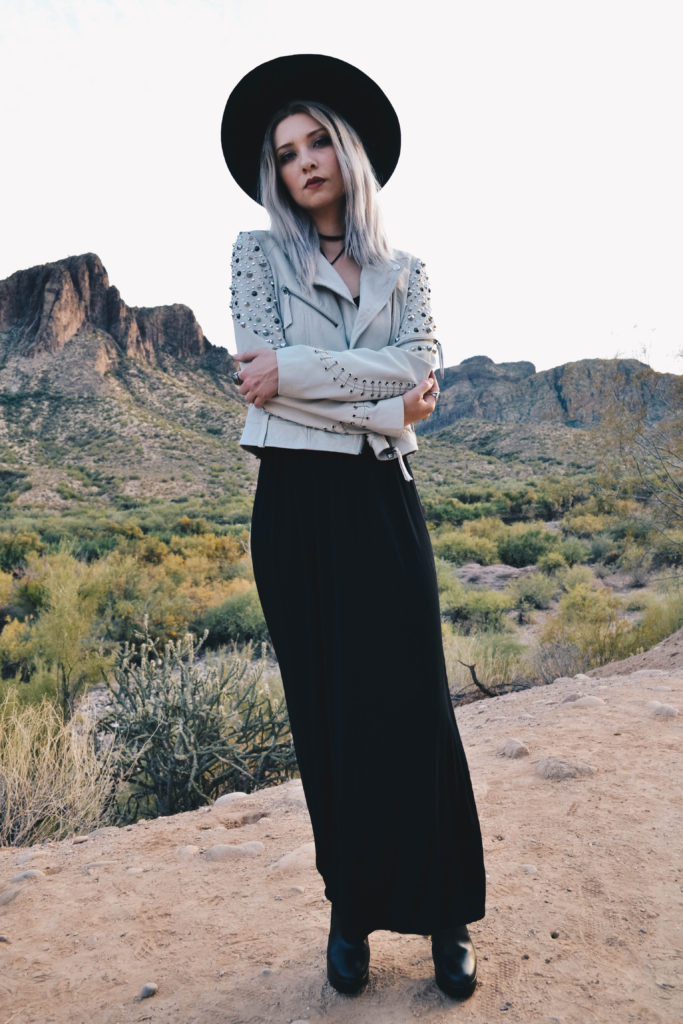 Photographer: Nathan Jelenich